Post Content
Click the banner to contribute to the Comics Curmudgeon. Details here.

It's the Comics Curmudgeon Fall Fundraiser, with a new option to support Josh's work through Patreon! Thanks for your generous support!
---
Family Circus, 10/20/16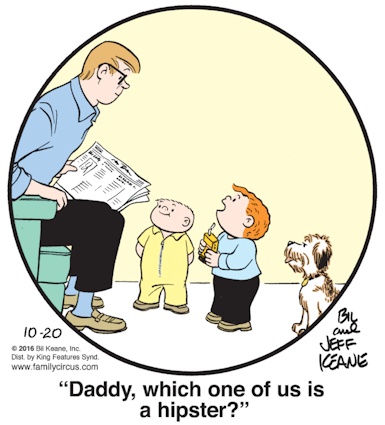 "Ida Know" says Jeffy, swigging PBR from his juice box. "Not me," thinks Barfy, the only one with a remotely plausible beard. "Look at me acting all baby and stuff," beams PJ ironically in his flannel onesie.
Sally Forth, 10/20/16

While we were off watching Judge Parker, the Forths dramatically upgraded their foreplay.
Judge Parker, 10/20/16

Sure, the Chubbs can be bought — but they won't stay bought.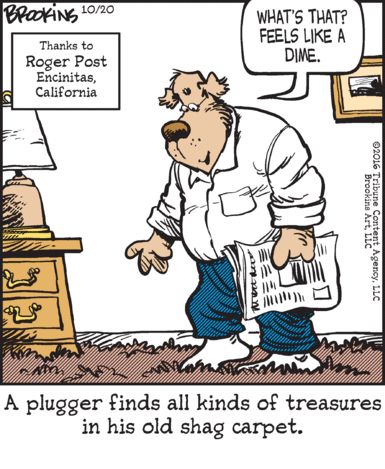 "Oops — sorry, Spider-Man!"
— Uncle Lumpy