Post Content
Marvin, 12/16/16

This isn't the sort of thing I usually advocate, but … if we sent this comic to the NRA, do you think it could get several thousand angry letters to the editor written that would end Marvin's weaponized poop jokes, forever? Just spitballin' here.
Funky Winkerbean, 12/16/16

You know, we make jokes about how Funky Winkerbean is just unrelentingly grim nonstop, but there are always new frontiers to explore! I mean, years ago one of Les's student's tried to kill herself because Les didn't love her, but she managed to survive and experience the majesty of what adult life has to offer, including being sexually rejected by Les, again, and so we've never to my knowledge had an actually successful suicide in the strip. History in the making here, folks! History … in … the … making.
Six Chix, 12/16/16

It seems that snowman season is for some reason extremely traumatic for Friday Six Chik Benita Epstein. Please keep her in your thoughts during this difficult time.
Family Circus, 12/16/16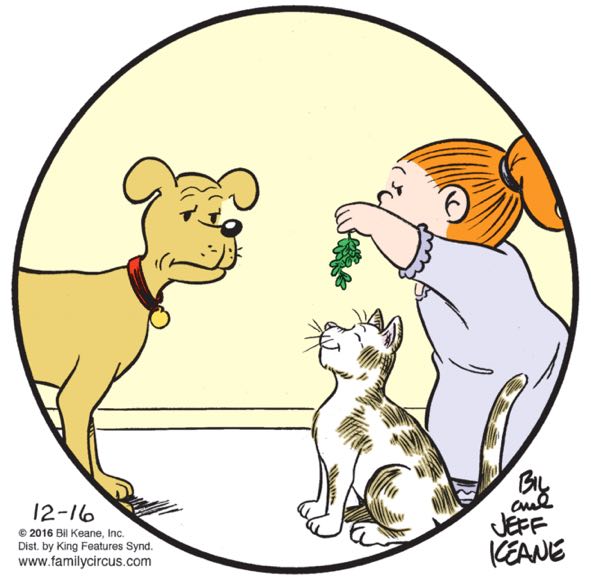 DOLLY NO WHAT ARE YOU DOING
YOU MAKE A MOCKERY OF GOD'S CREATION