Post Content
Today's Easter, the holiest day in the Christian calendar — and it's on the same day for both Eastern and Western churches, for once. How are the comics doing with it? Not great, to be honest!
Barney Google and Snuffy Smith, 4/16/17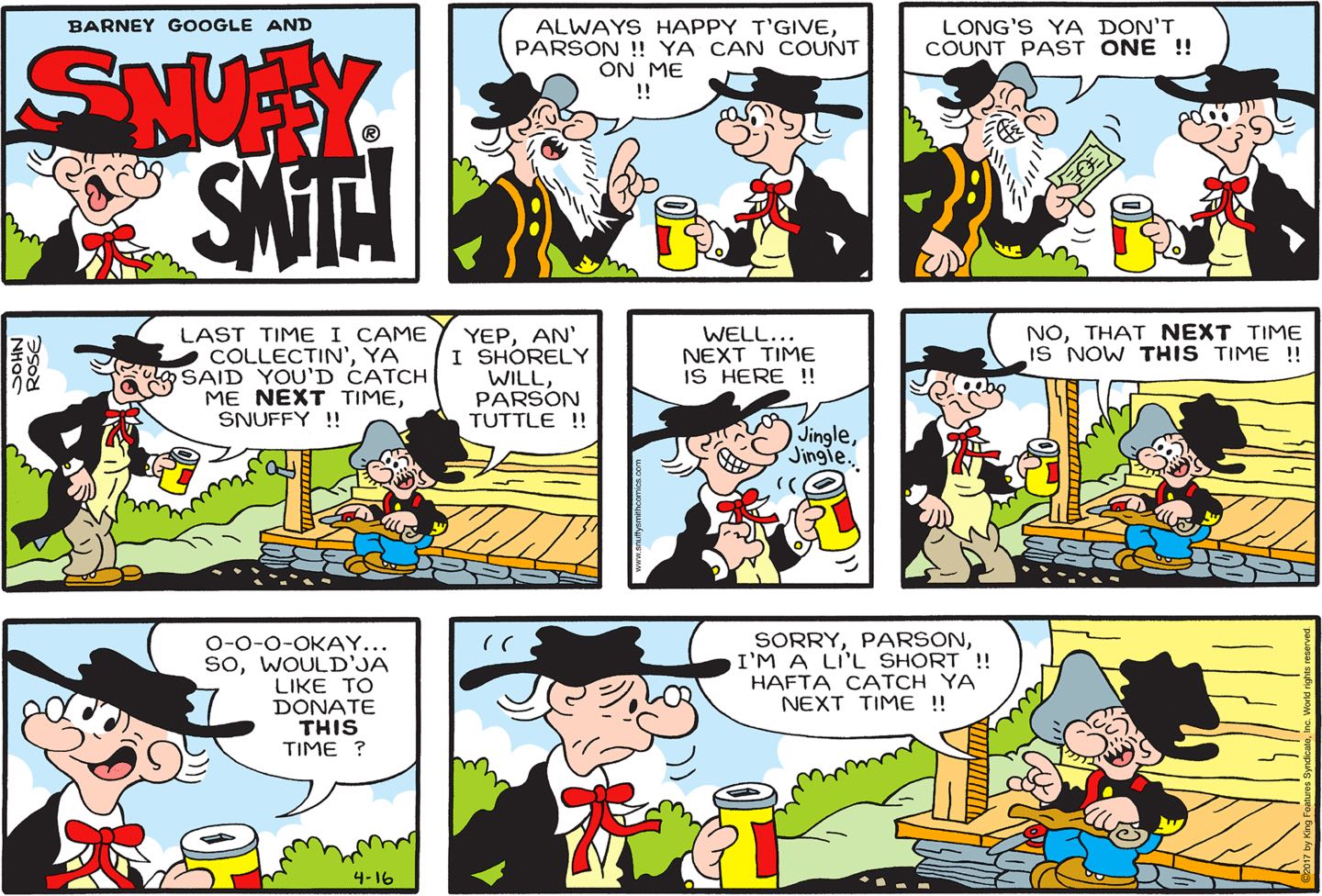 Never would've picked Snuffy Smith as being in the pocket of a big anti-clerical cabal, but here it is, spending its Easter Sunday strip depicting the town's only clergyman just going from house to house shaking down the impoverished residents for whatever sums they can muster.
Dennis the Menace, 4/16/17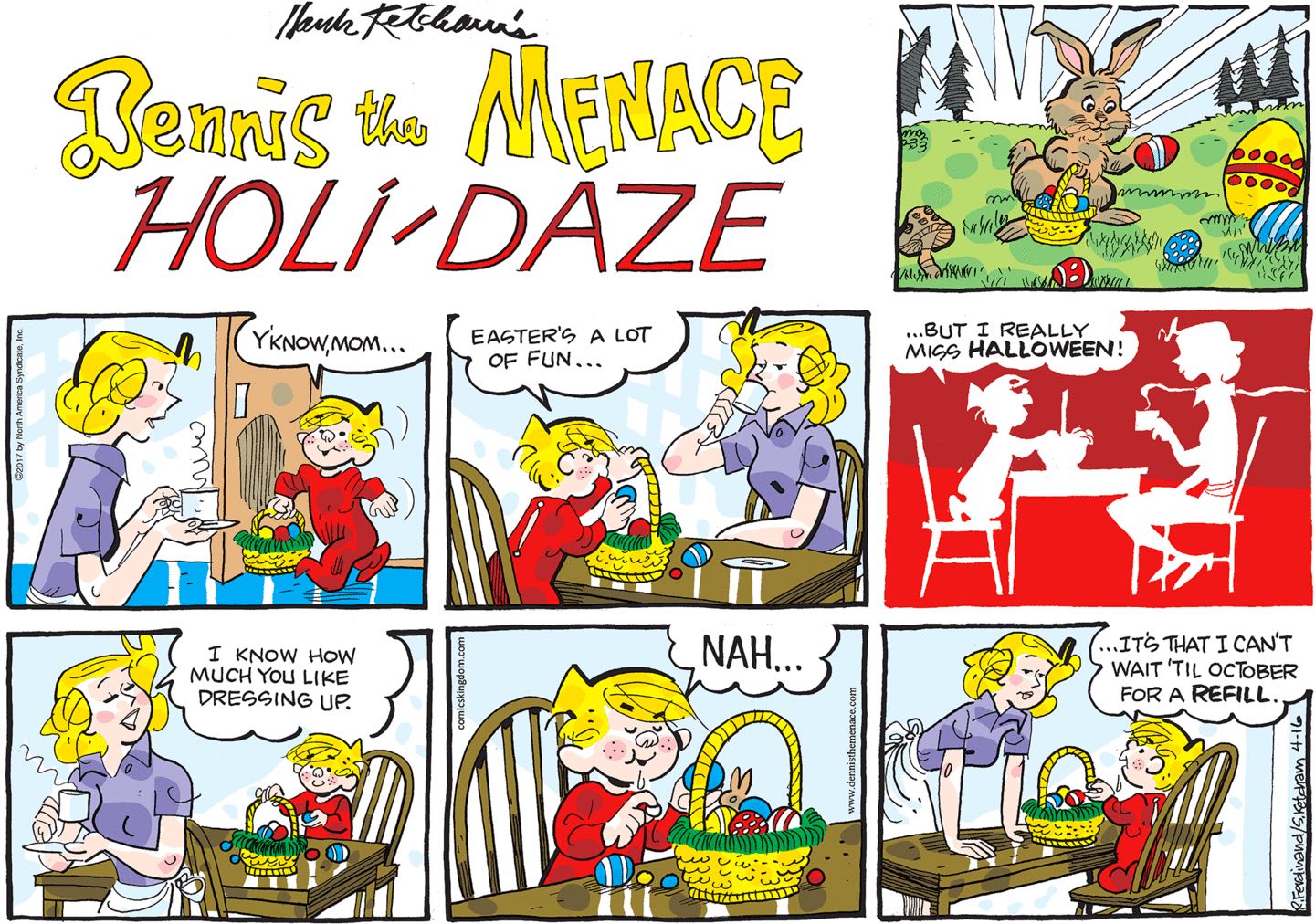 Though I suppose it's better than today's Dennis the Menace, in which he sneers that the celebration of Christ's resurrection is far inferior to the holiday dedicated to his Dark Lord Satan.
Pluggers, 4/16/17

You'd think pluggers, following the traditions of the American heartland, would be in church, wouldn't you? But no, here's featured plugger Andy Bear, spending the afternoon coveting the 21st century version of his neighbor's ass.
Shoe, 4/16/17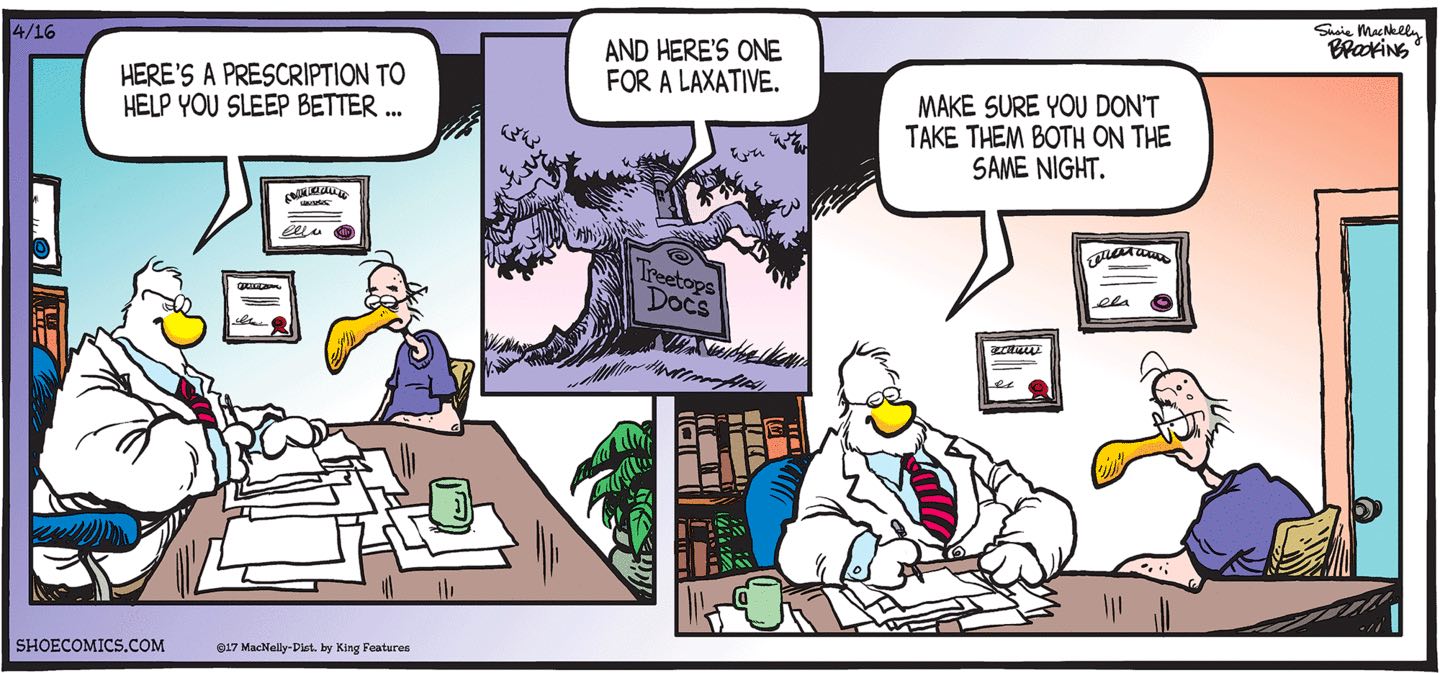 And, uh, Shoe is about how if you take the wrong drug cocktail you'll shit yourself while you sleep? This isn't related to Easter much, except in the sense that this strip's very existence firmly disproves the existence of a loving God.