Post Content
Mary Worth, 9/10/17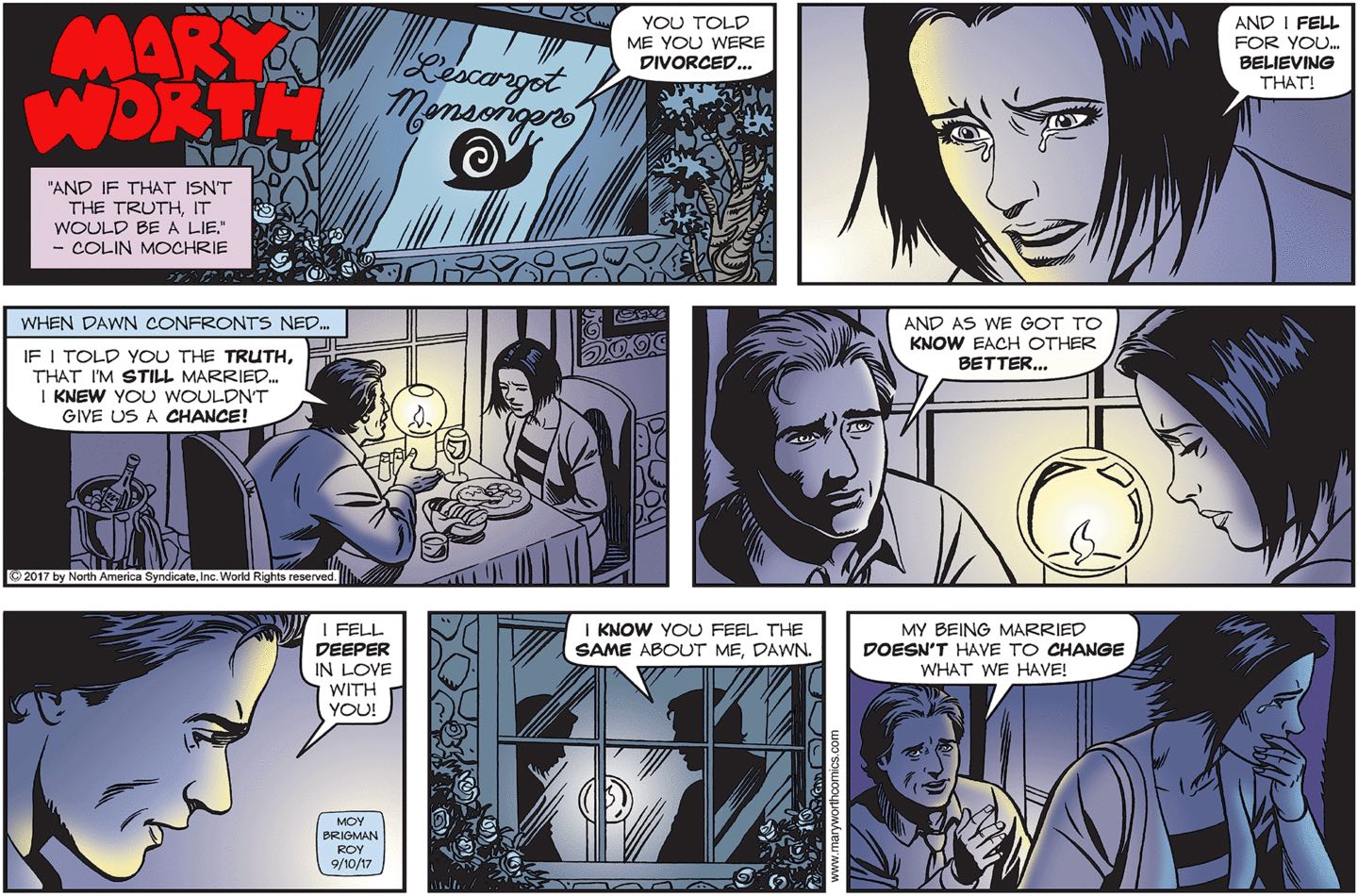 There's a whole list of reasons why I'm super monogamous, and somewhere on the list is that the idea of two-timing just seems so stressful. Like, you have this whole elaborate web of lies that you have to keep up, and if just one of those lies is discovered, you have to quickly pivot to try to keep the other ones in place. So, yeah, I can't say for sure that, if the college-aged girl I was dating and who I had previously and falsely assured that I was divorced discovered that I was not divorced, I wouldn't blurt out "But if I told you I was still married, I knew you'd never sleep with me!" But that doesn't stop me from finding it pretty funny that Dr. Ned did.
Funky Winkerbean, 9/10/17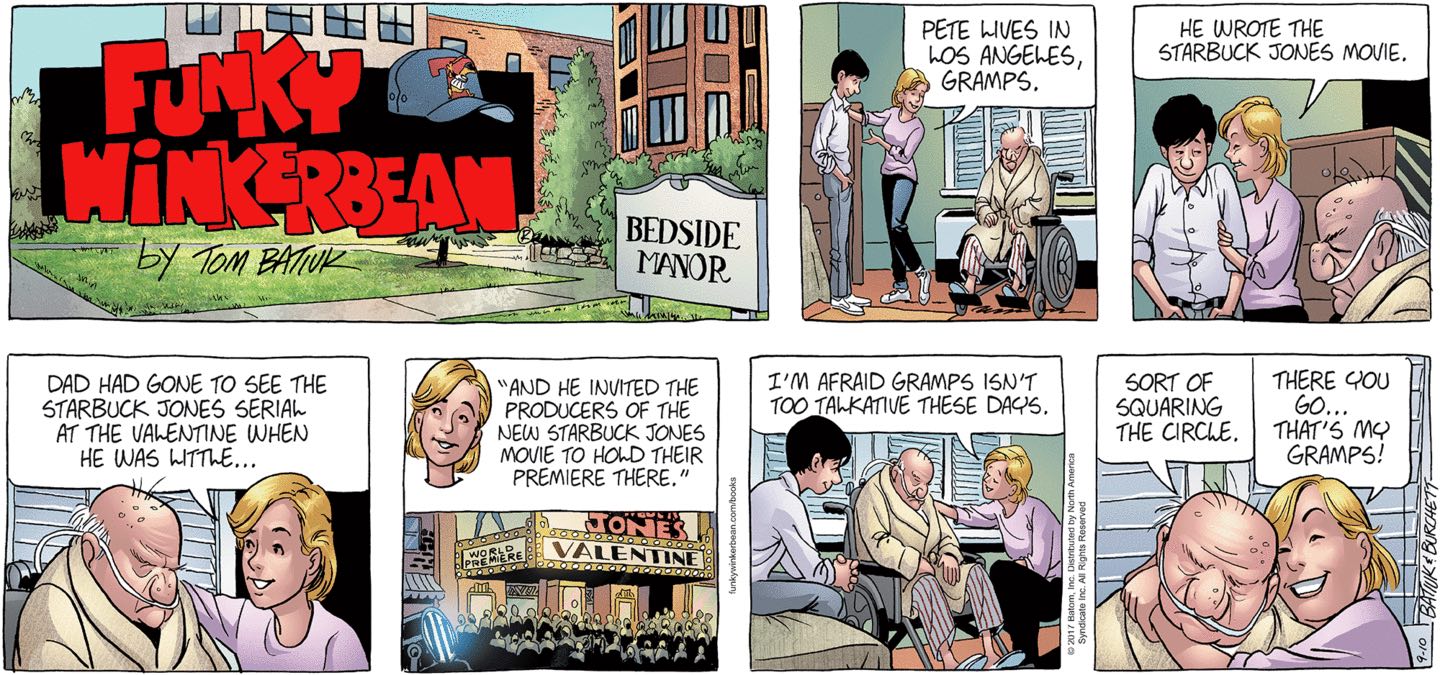 I guess if you've been just making nonsensical wordplay in lieu of conversation for most of your late-middle and old age, once your mind finally does let go completely, your family won't even notice! It's really a blessing, except for you.
Mark Trail, 9/10/17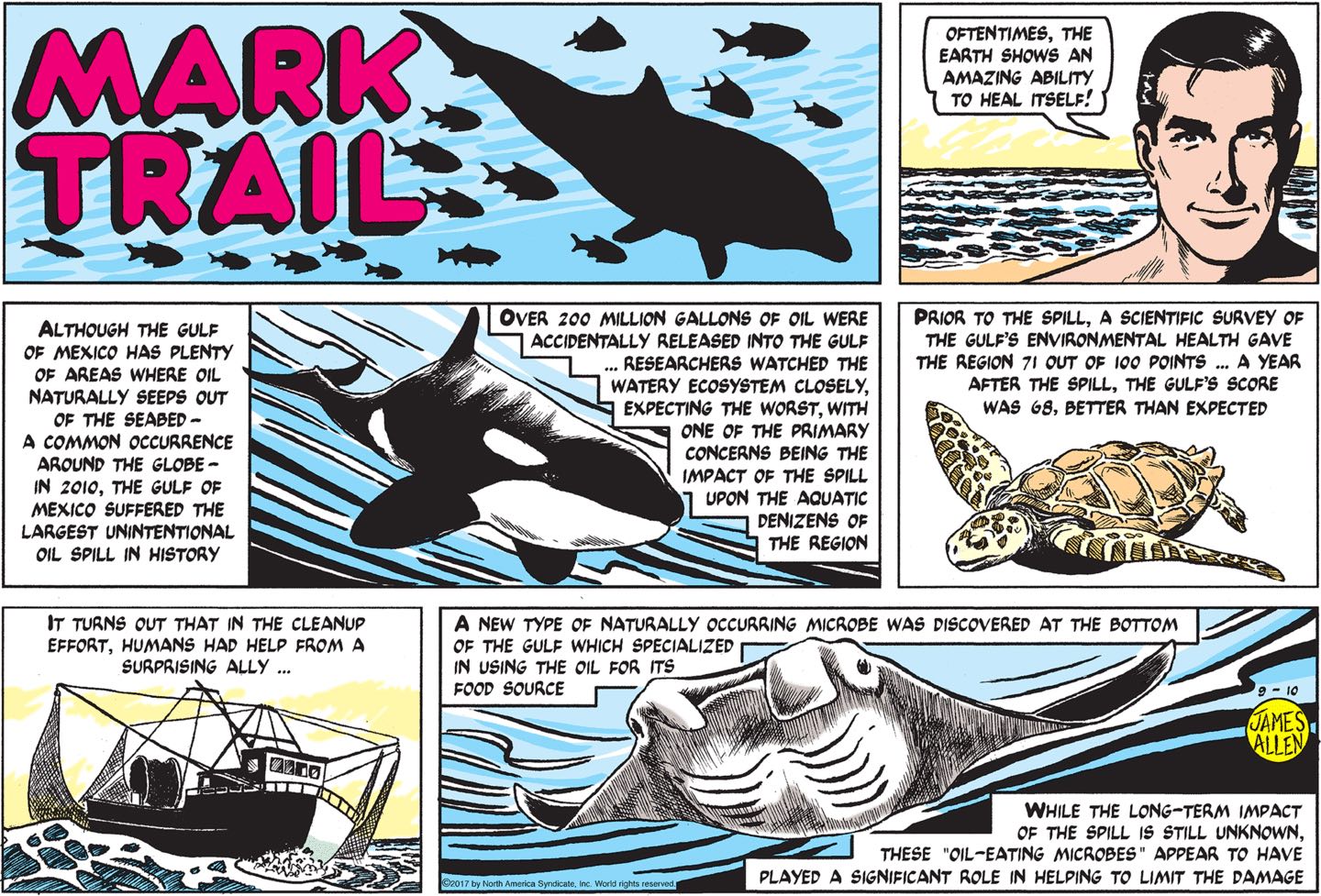 OH GOOD LET'S JUST GIVE A BIG "THANK YOU" TO THE MYSTERIOUS PETROLEUM-EATING MICROBES LIVING AT THE BOTTOM OF THE SEA
LET'S JUST ASSUME THAT THIS "NEW" TYPE OF "NATURALLY OCCURRING" LIFE FORM IS OUR "ALLY" AND WILL REMAIN SO INDEFINITELY
LET'S LOOK AT CUTE PICTURES OF SEA LIFE AND NOT VISUALIZE HUGE MICROBIAL MATS, DREDGED FROM THE BOTTOM OF THE GULF BY MONSTROUS HURRICANES AND CRAWLING ONTO LAND, CONSUMING THE OIL AND PLASTIC UPON WHICH WE'VE BUILT OUR CIVILIZATION
EVERYTHING'S GONNA BE JUST FINE