Post Content
Six Chix, 9/24/17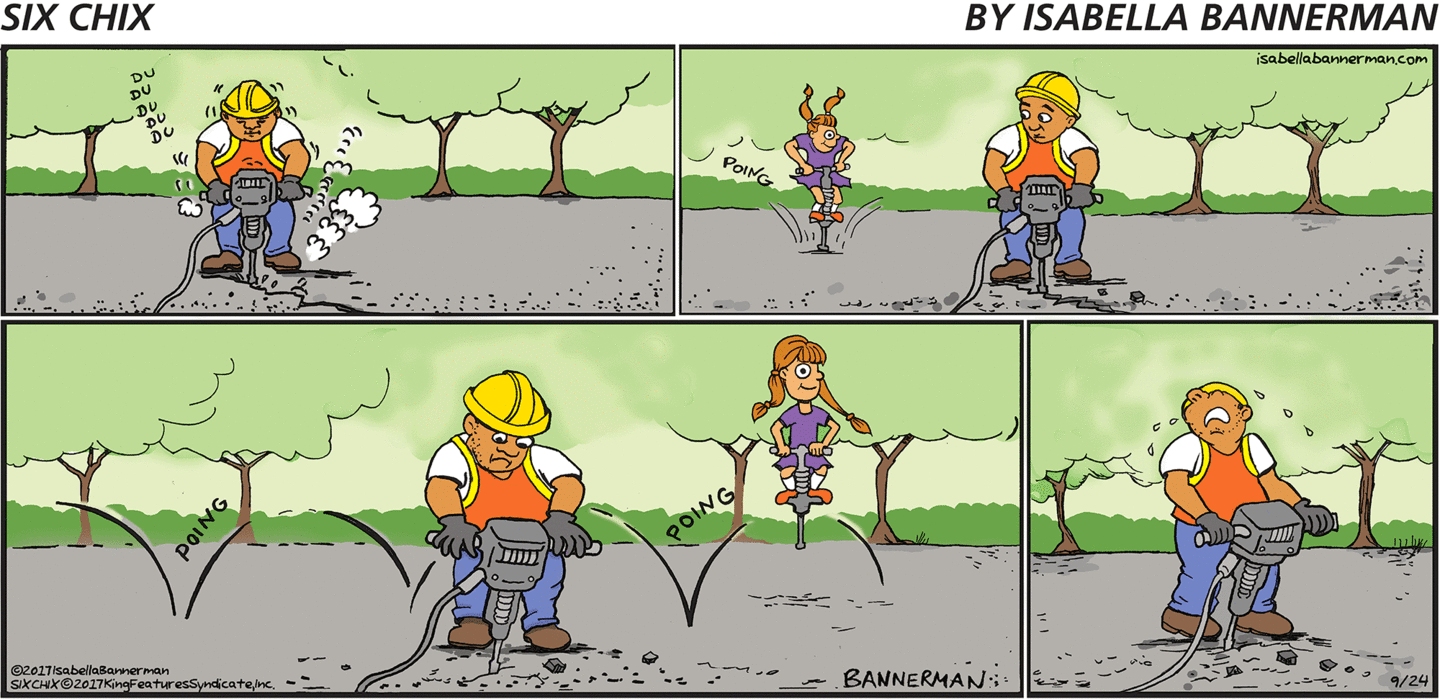 This comic is like one of those ambiguous Gestalt pictures from Psych 101 — how you interpret it depends on where you focus.
Concentrate on the pavement crack that disappears in the lower panels, and the horrifying Cyclops-girl somehow "poings" all the concrete back into place, trapping the pavement worker's jackhammer, and he struggles to release it. But focus on the resemblance between the jackhammer and the pogo stick, and the worker suddenly realizes that tedious work with a noisy tool has replaced carefree play with a favorite toy, and he cries for his lost childhood.
Funky Winkerbean, 9/24/17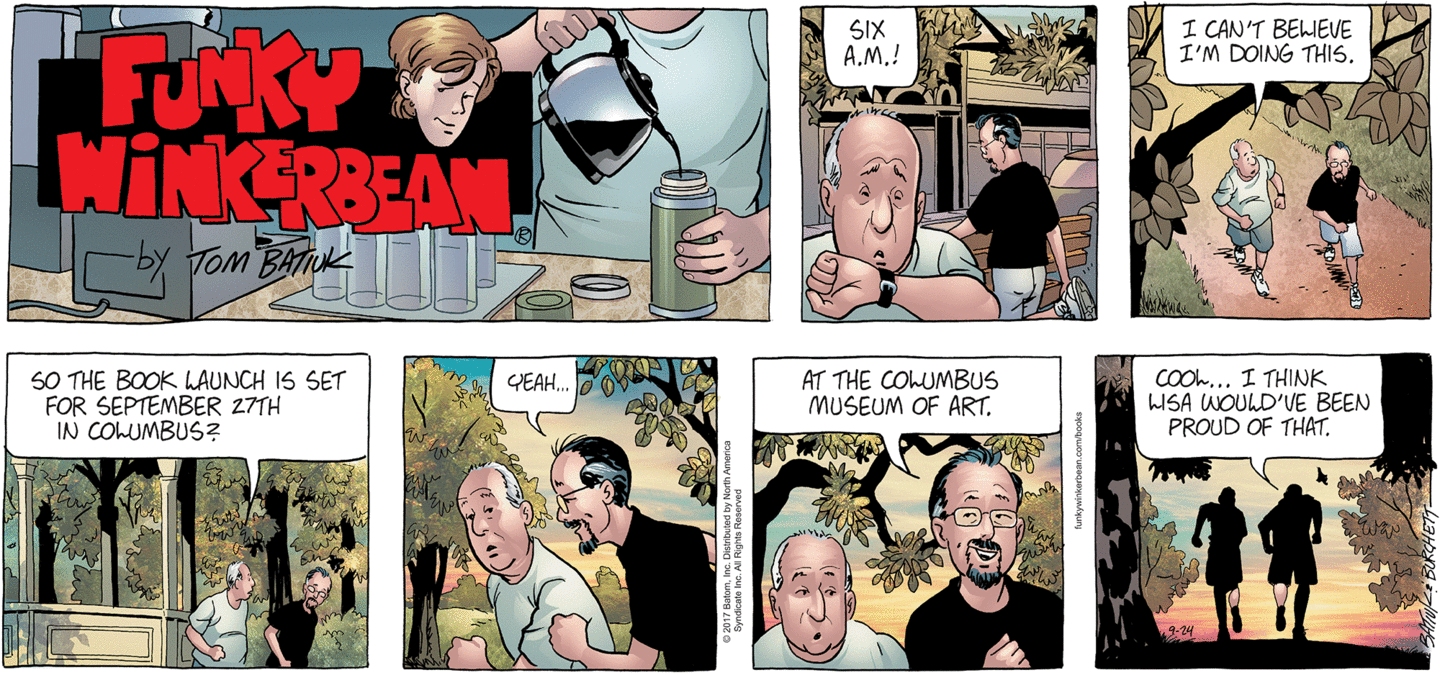 Funky prepares a Thermos® of coffee to take on his run but leaves it at home. Now Runner's World seems to favor drinking coffee before a run, but I've never heard of anybody drinking it during one. And out of a Thermos®? He's not wearing a backpack; how did he plan to carry it? How would he drink out of it, anyway — wouldn't he have to stop, pull it out, and open it to fill his cup? And wouldn't most of it spill out once he started running again? Maybe that's the plan, to bring coffee along so he has an excuse to stop every once in a while? He might need to stop a lot, since he has prostate problems and probably needs to pee pretty often. Maybe all that's wrong and he drank his coffee at home before his run, but out of a Thermos® instead of a mug? But why would anybody do that when there's a set of drinking glasses right there? Wait, why is there a set of drinking glasses next to the coffee maker?
Why are the throwaway panels on the bottom this week?
Lockhorns, (panel) 9/24/17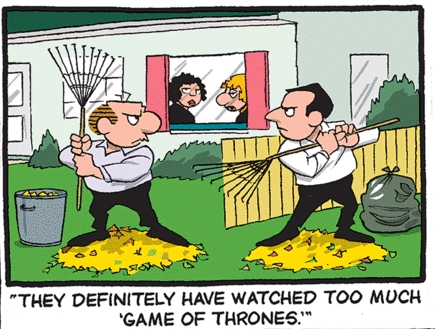 I would've gone with A Rake's Progress, but OK. What's the conflict here? Border dispute? Feud between the Binner and Bagger clans? Mulch ado about nothing?
---
That's it for me — thank you for a lovely time!
— Uncle Lumpy