Post Content
Barney Google and Snuffy Smith, 10/30/17

Gosh, maybe if your strip's main character is a weird tiny gnomish person who, unlike the other characters in the strip, looks like he's half old man and half baby, and there's never really any explanation of why … maybe don't draw attention to that fact? Maybe don't!
Dennis the Menace, 10/30/17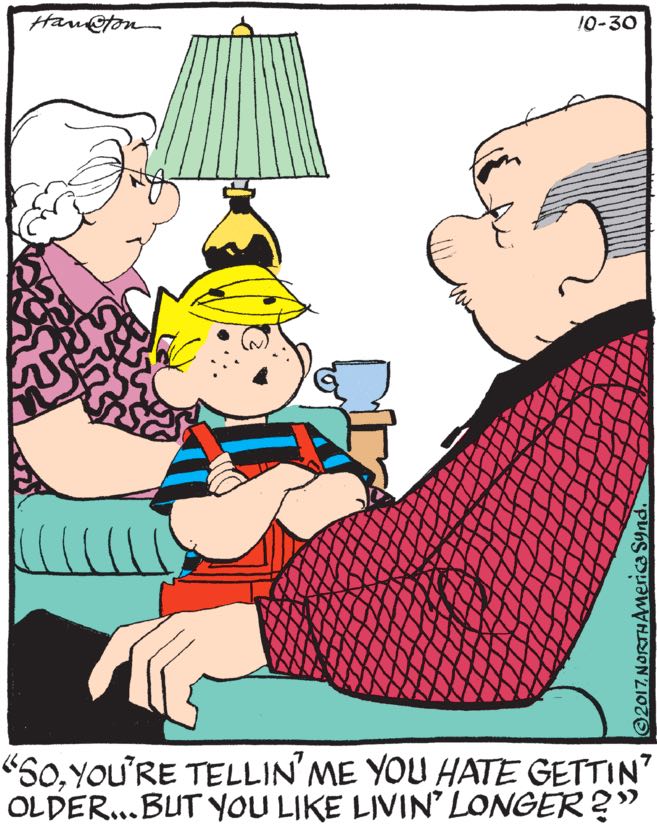 "So you're tellin' me you hate the fact that your body and mind are slowly but surely breaking down as you age, threatening to leave you a feeble, confused shadow of your former self … but you fear death?" Today's menace game is extremely strong.
Judger Parker, 10/30/17

EVERY TIME APRIL LOOKS AT A PICTURE OF HER BABY
SHE HAS TO SHIV SOMEONE IN THE YARD
EVERY
SINGLE
TIME