Post Content
Dennis the Menace, 11/10/17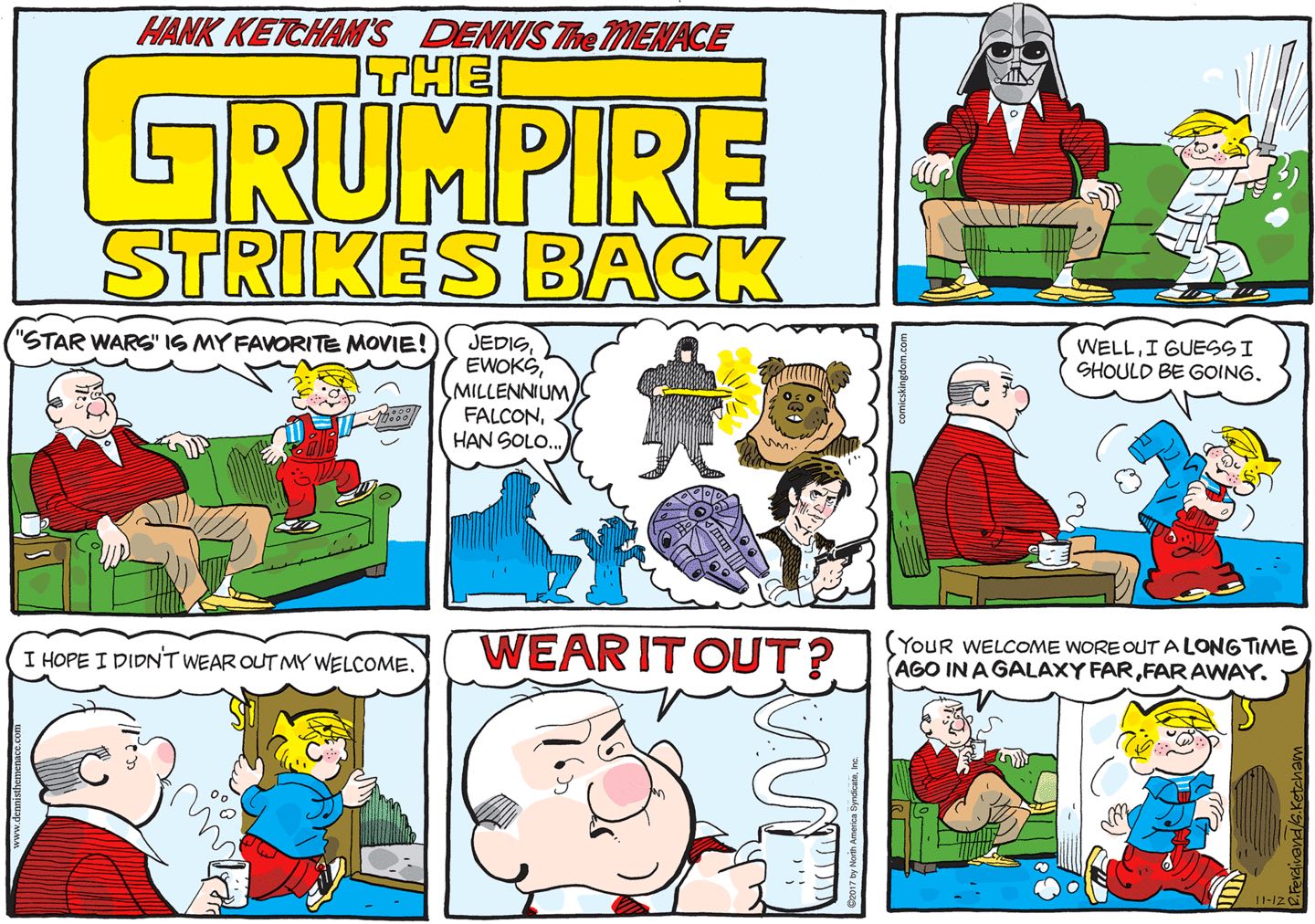 I had a lot of questions about what exactly we're meant to understand about the the main six panels of this strip — did Dennis make Mr. Wilson sit through an entire movie, or, given the mention of Ewoks, the entire original trilogy? or is he just jumping around on his couch rambling on about his favorite media franchises? why does Dennis seem to think that Mr. Wilson, who would've been in his 30s when Episode IV came out, is somehow unfamiliar with what's probably the most famous series of movies ever made? — but then I saw the second throwaway panel and it sent chills down my spine, illuminating the real reason why Dennis feels compelled to hang out at the Wilsons' place all the time, and why Mr. Wilson, for all his showy irritation, never actually kicks him out. I look forward to the day when Dennis is old enough to learn about his true parentage, and Mr. Wilson implores him to join forces so they can rule their suburban neighborhood together, grumpily.
Spider-Man, 11/10/17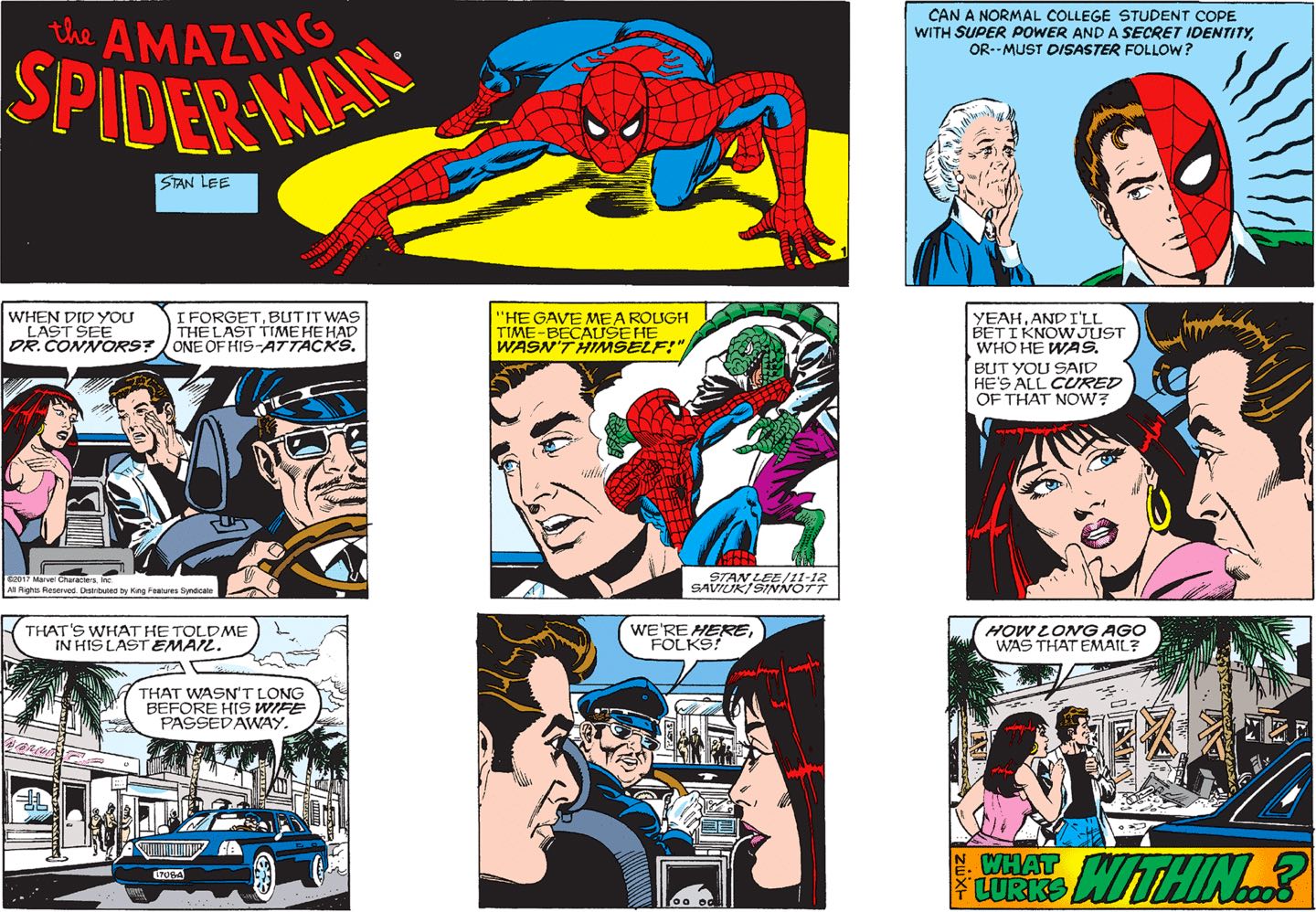 Ha ha, what you do you think that last e-mail was like? "Hey, Peter, this is a little awkward considering how we left things the last time we saw each other (I was a lizard and trying to kill you), but I just wanted to let you know I've always valued our friendship and also I definitely don't turn into a lizard on the regular anymore. Anyway, I've got to go tend to my dying wife, but here's my address in Miami — I'd love to see you any time you're in town. Even if it's several years from now, don't bother calling in advance or anything. Just show up! I love unexpected visitors! Your pal, Doctor Connors (who is absolutely not a lizard right now and won't be turning into one anytime soon)"
Gasoline Alley, 11/10/17

I genuinely appreciate the single bead of sweat rolling down Walt's face in the final panel here, and he gets an inkling of the Kafkaesque hell that awaits him as he tries to track down this package. And I certainly hope we get to see every minute of it over the next two or three months! It can't be any worse than the eight weeks they spent on scrapbooking!