Post Content
Blondie, 3/11/18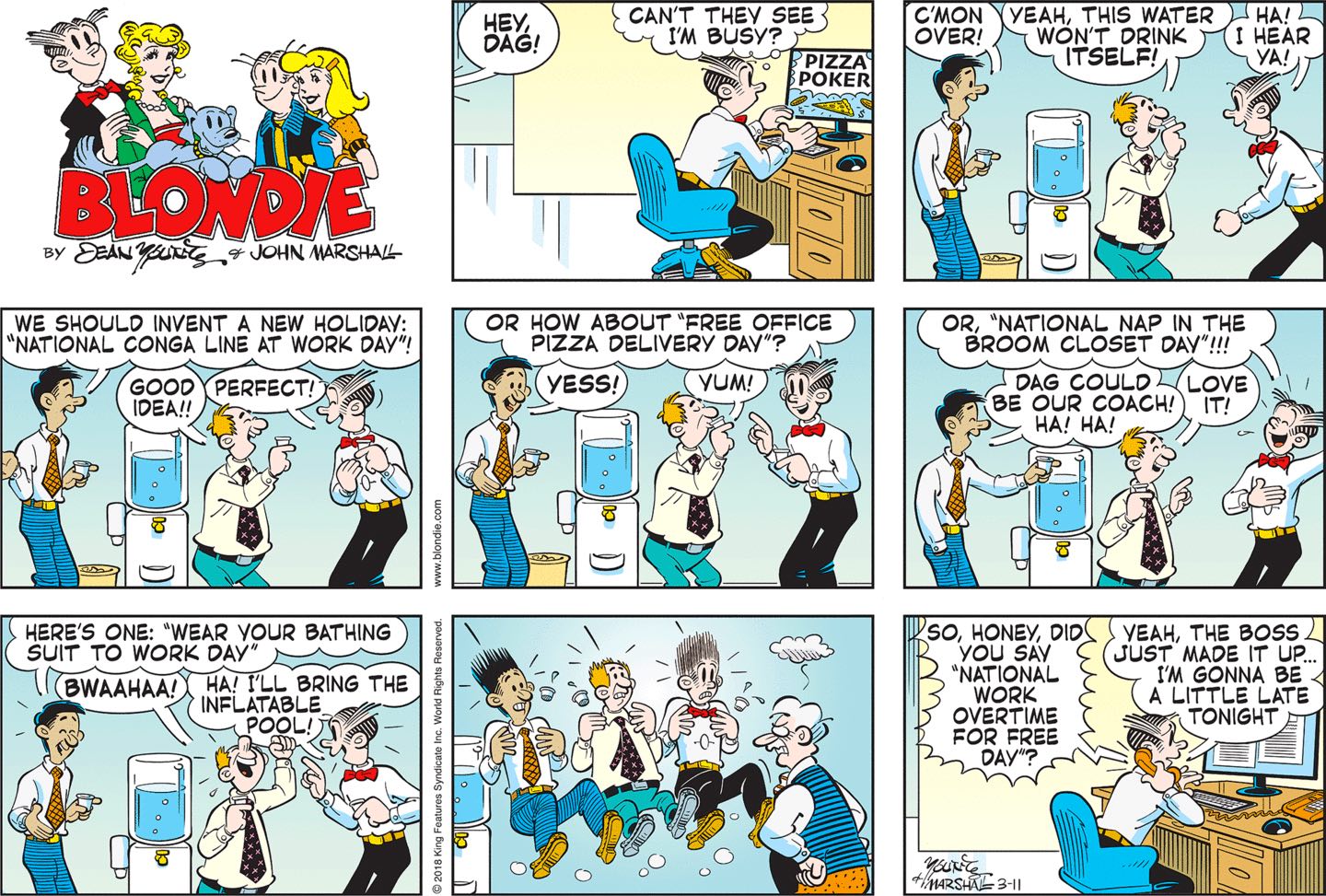 I was going to say that this reads like someone who's never worked in an office making jokes about what working in an office is like based on things they've read or seen on TV, but then I thought about "Yeah, this water won't drink itself!" and now I think it's someone who's never spoken to another human being making jokes about things human beings say based on what they've read or seen on TV.
Mary Worth, 3/11/18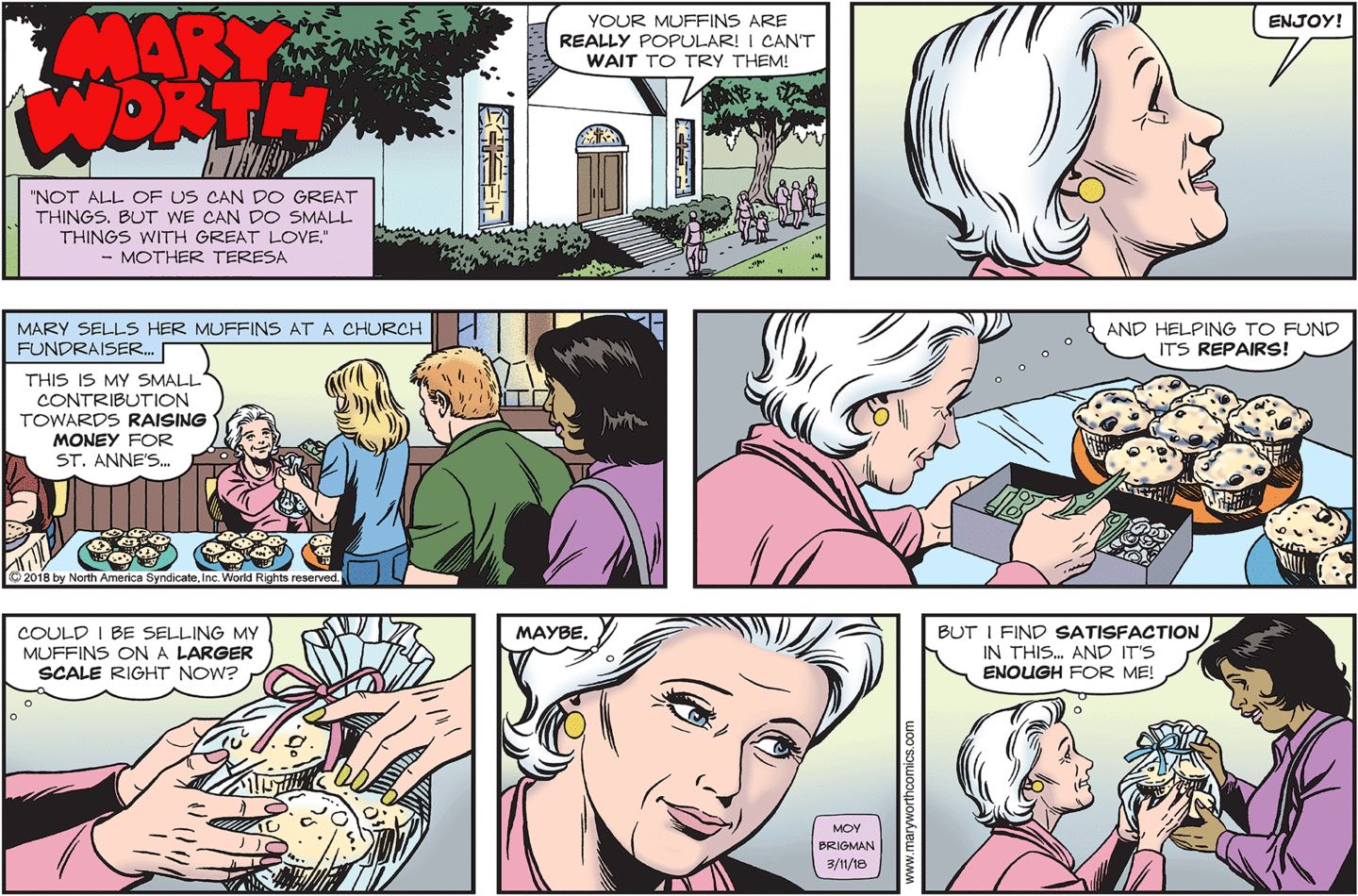 Soooo, this strip has the distinct vibe of wrapping up this storyline, and if that's the case all I can say is wow. If there's a lesson we're supposed to learn here, I guess it's that if you try to use your skills for profit, you're a whore and you'll be treated like one, so the best course of action is to dedicate yourself to God and His representatives on Earth, and also not ever tell anybody about the time some guy tried to rape you because who'd be interested anyhow?
Dennis the Menace, 3/11/18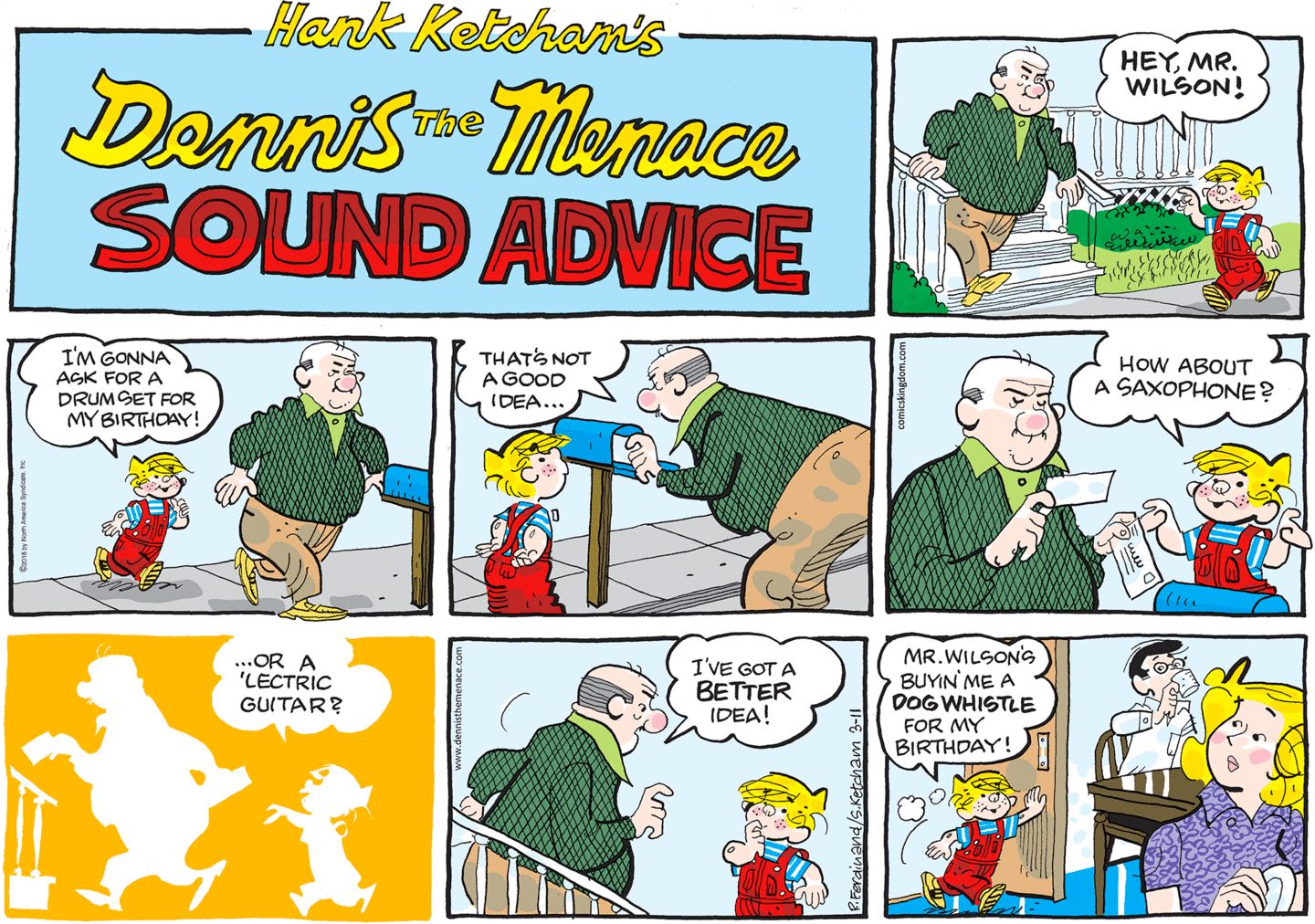 Not sure what's more menacing: that Mr. Wilson is going to teach Dennis phrases that signal solidarity with bigots without being overtly racist, or that he's going to trick him into summoning a vast pack of hungry dogs who will devour him.