Post Content
Rex Morgan, M.D., 2/25/18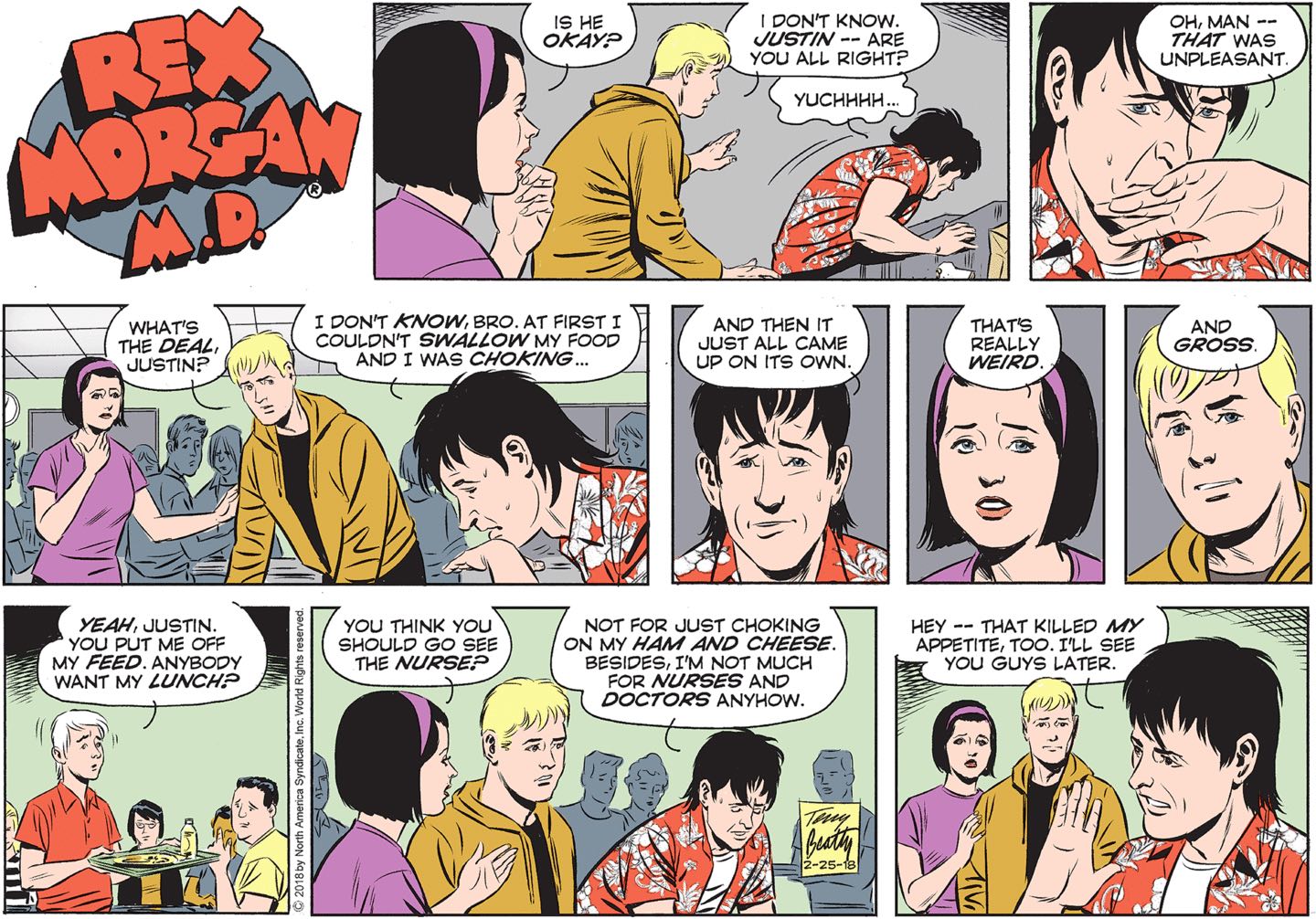 As faithful readers of this blog know, Rex Morgan, M.D., has been a little light on the medical drama, unless you count sleep apnea and dehydration and people dying of cancer off-panel and then leaving their children with randos they knew in 1st grade as medical drama, which, I think it goes without saying, I don't. Anyway, that's why I'm excited that Justin, after having a negative reaction to his ham and cheese sandwich, apparently yacked it up onto the floor of the cafeteria, and now is just going to wander off while his friends stand around nervously wondering who's going to clean up the puddle of barf, because I'm hoping said puddle of barf is swarming with whatever exotic and deadly virus he's come down with and soon the whole school will be in a state of lockdown. If it just turns into a thing like the story in Stand By Me where one incident of vomiting sparks a chain reaction and everyone in the cafeteria ends up involuntarily puking on one another, that will also be acceptable.
Mary Worth, 2/25/18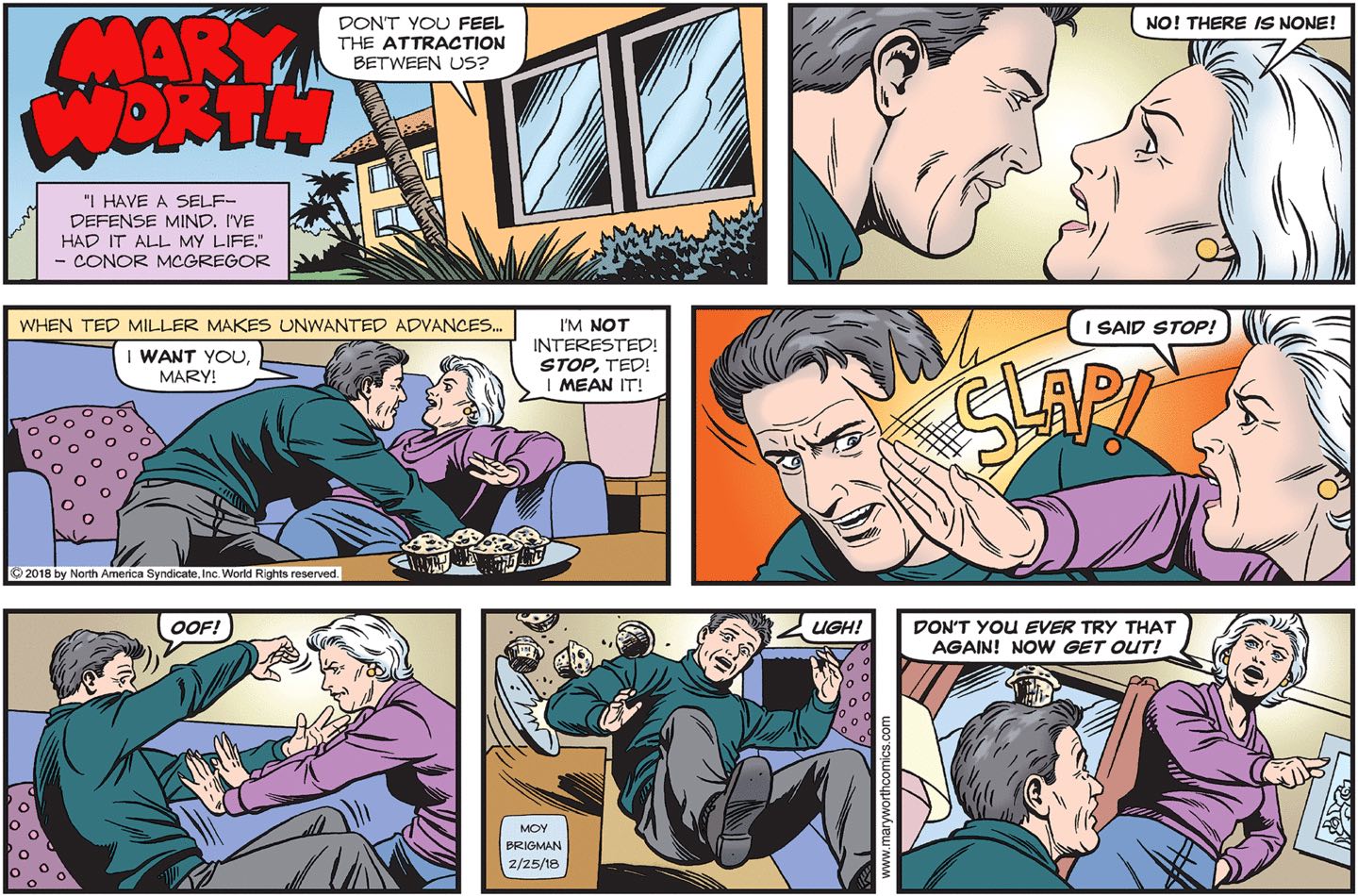 Here, everybody, please enjoy the total humiliation of sex creep and "character" Ted Miller, who gets slapped, shoved, and ends up groveling on the floor, wearing one of Mary's delicious and potentially lucrative muffins as a hat!
Crankshaft, 2/25/18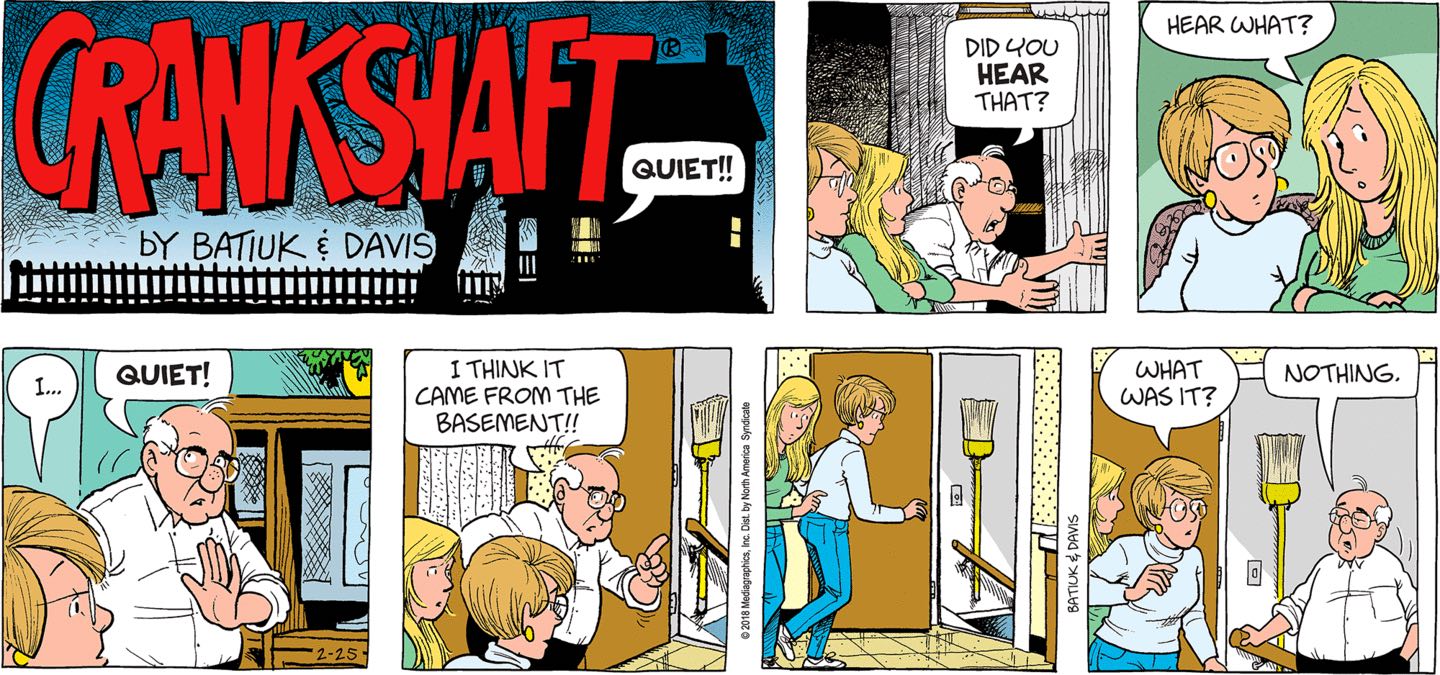 I'm pretty sure that the unspeakable Something from the basement that devoured Crankshaft and assumed his form is going to turn out to be much less of an asshole.
Beetle Bailey, 2/25/18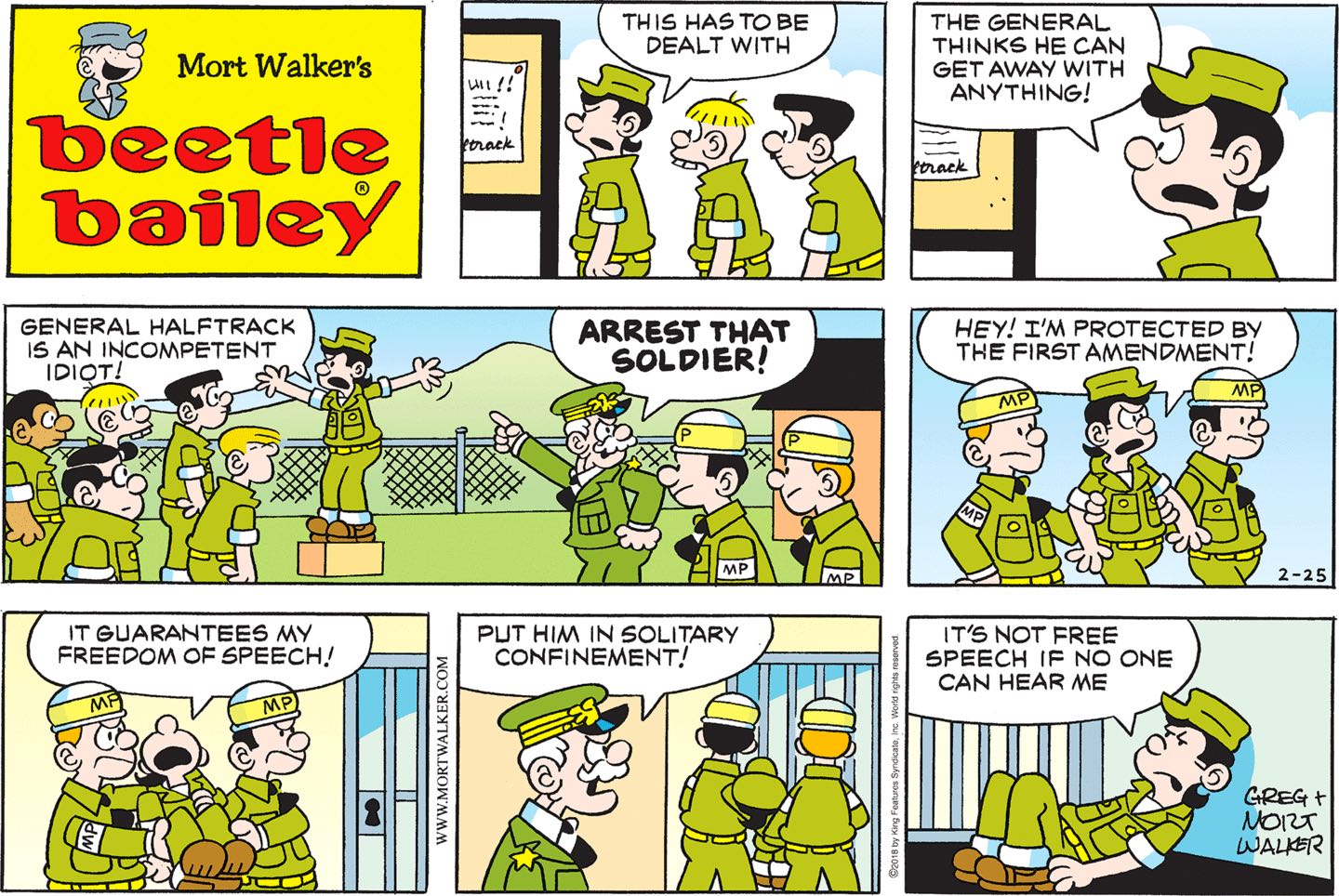 "This has to be dealt with," said Rocky, after General Halftrack overthrew the U.S. government and began abrogating civil liberties. "The General thinks he can get away with anything!" Unfortunately, it turned out he could.