Post Content
Mark Trail, 4/14/18

OK, fine, Jim isn't dead, but he did have a good chunk of his shirt just completely ripped off, and is now standing around awkwardly, nipple exposed to the forest breezes. If this circus storyline has taught us one thing, it's that the woods are full of dangers that can rip your sleeve clean off, leaving your muscular upper arms sexily visible.
Marvin, 4/14/18

Marvin is a strip that, infuriatingly, bounces back and forth between its infant characters' speech being presented in thought bubbles or straight up word balloons, and it's a small thing I'm willing to overlook, except in cases like today, where the distinction between actual, literal speech and, like, psychic baby communication is important! Marvin has more than a five-word vocabulary! He says seven words in the first panel of this comic strip! I swear to god, they plant these just so I'll say "No, really, go back to the jokes about shitting."
Family Circus, 4/14/18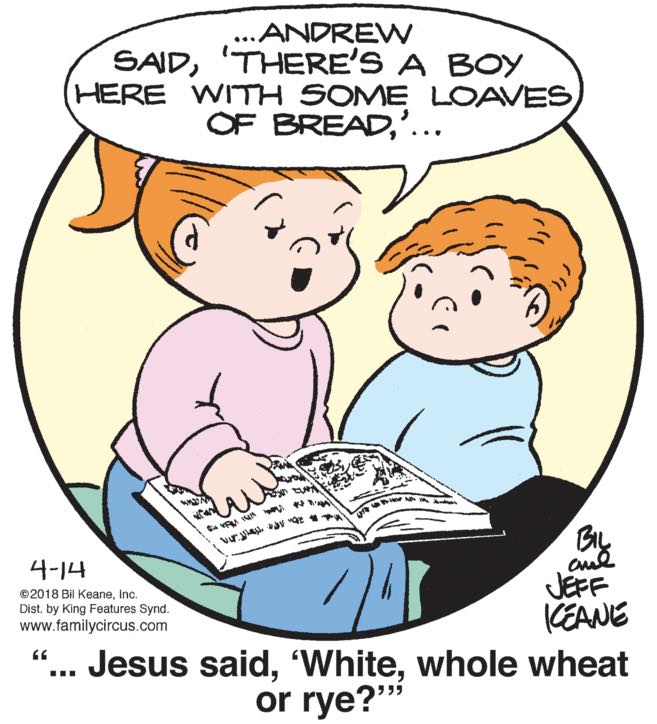 Ha ha, look how angry Jeffy is as Dolly embellishes on the sacred word! Looks like he's found the heretic!
Gasoline Alley, 4/14/18

Guys, who … who does Gasoline Alley think Paris Hilton is