Post Content
Click the banner to contribute to the Comics Curmudgeon. Details here.

It's the last day of the Comics Curmudgeon! Summer 2018 Fundraiser — Give now! Hurry! Thank you!
---
Blondie, 7/6/18

Blondie and Dagwood are such experienced kissers they can carry on entire conversations with their lips locked.
Heathcliff, 7/6/18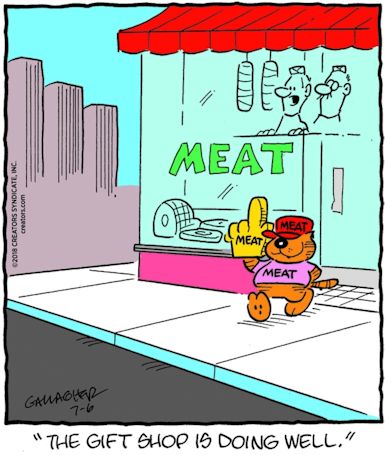 The chicken's involved, the pig's committed, and the cat's a fan.
Luann, 7/6/18

The middle-schoolers of Luann now dress as adults but carry on the same rituals, including playground weddings.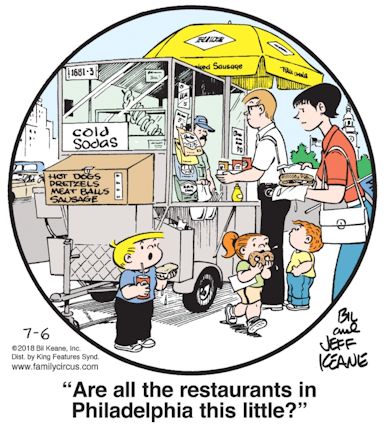 A "typical Philadelphia" street food cart. Later this trip, they'll take in a Broadway Street play.
Zits, 7/6/18

Psst, Walt — ask for the dollar in quarters; you'll be half a buck ahead and no bending.
---
— Uncle Lumpy