Post Content
Click the banner to contribute to the Comics Curmudgeon. Details here.

It's the 2018 Comics Curmudgeon Fall Fundraiser! Please contribute however you like!

---
Six Chix, 11/27/18

Mama Bear finds proof her husband dallied with an elegant bejewelled she-bear in her own bed. Not the right time for a visit, Goldilocks.
Dustin, 11/27/18

Sometimes it's fun to figure out how cartoonists arrive at the language that winds up on the page. Like maybe they started with "The past is prologue" but realized a prologue just sets the stage for what follows without determining it? And didn't realize that "The past is predicate" means essentially the same thing, but in a logical rather than a narrative context? Or think "predicate" means "predictive"?
Sometimes it's no fun at all.
Mark Trail, 11/27/18

"What's that you say? Education? Book-learning? I'LL BEAT THOSE BRAINS RIGHT OUT OF HIM!"
Mary Worth, 11/27/18

Am I really going to chronicle every petty indignity visited on Mary by her one-eyed demon cat?
Oh, you bet I am!
Bizarro, 11/27/18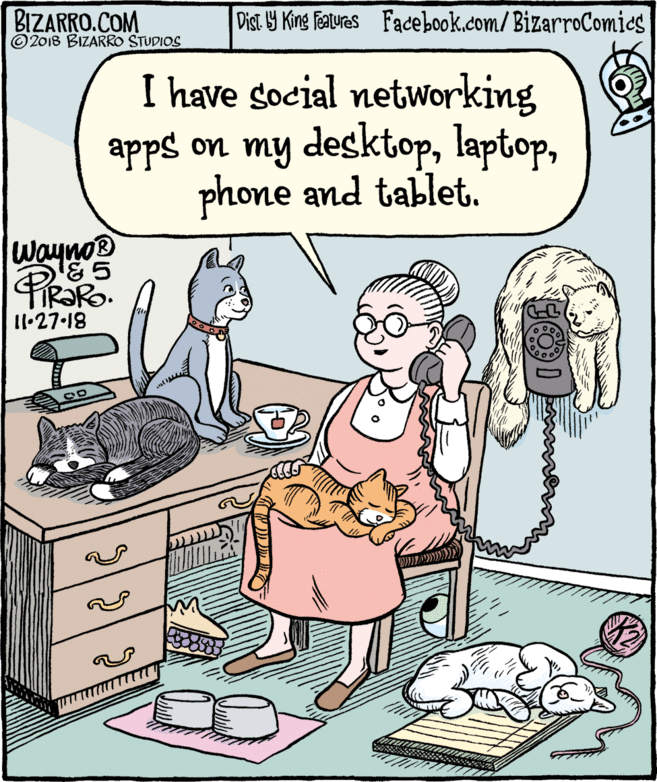 Hey lady, if you want to offload one of those cats, I know where there's a vacancy coming up real soon.

---
— Uncle Lumpy