Post Content
Mary Worth, 4/1/20

Oh man, I am living for Mary's dead-eyed facial expression in panel one here. "Gosh," she seems to be saying, "Dawn has found herself in a romantic predicament of her own making. Who could've possibly predicted this." She seems unable to even work up much enthusiasm for the coming meddle: "You're gonna have to make a choice, and be honest, blah blah blah. Now if you'll excuse me, I have to go water some more flowers, over, uh, over there, on the other side of the yard, gotta go."
Family Circus, 4/1/20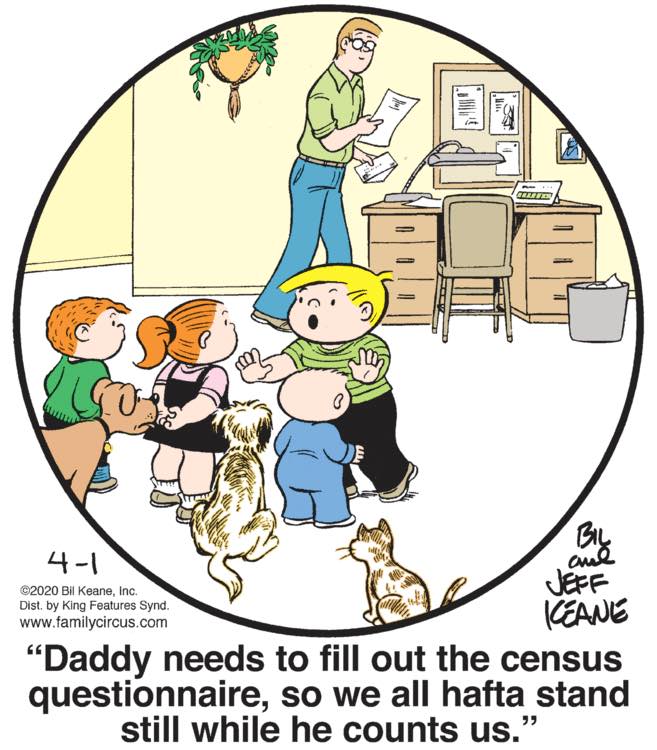 Big Daddy Keane is smiling because Billy doesn't quite understand what's happening here. As a sovereign citizen, he will very much not be telling the so-called "federal government" where he lives and how many dependents he has, but rather is writing a long note on the form about how he refuses to exchange his allodial property rights for the supposed "civil rights" guarantees of the 14th amendment, and is putting some home-brewed biotoxins in the envelope to boot.
Judge Parker, 4/1/20

If you're a fabulously rich guy running to be a small-town mayor and the biggest knock against you, other than the whole thing where you're a criminal, is that you're an out-of-touch old-money elitist, definitely a way to change people's minds on that point is to be the only person at your campaign fundraiser wearing a tuxedo.
Blondie, 4/1/20

Hey, everyone, what's your least favorite part of this utterly nightmarish drawing of Dagwood waking up screaming from his nap? Let's take a closer look!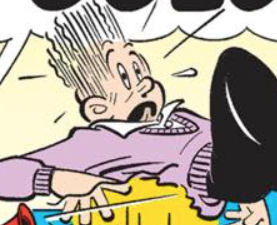 It's his weird, tiny, lizard-like tongue, right? Gotta be the tongue! It's the same color as his skin!