Post Content
Rex Morgan, M.D., 11/19/20

Fellas! Has this ever happened to you? You're talking to your lady, who circumstances have forced you to live apart from, and it seems like the convo might be headed to a little dirty talk, but no, all of the sudden it's all "oh my god so many people died today" and "I'm never going to be able to forget about this time, it's so awful" and blah blah blah. You know who would never trouble you with tales of pandemic carnage and his emotional reaction to it? Rex. That guy absolutely could not give less of a shit about whether his patients live or die. I mean, he wouldn't do phone sex with you either, but at least there'd be no downer stuff.
The Phantom, 11/19/20

The action in our new Phantom storyline begins with our hero just punching the crap out of a Rhodian border guard mostly unprovoked, and you know who's surprised but, in the balance, pleased? Karl Marx.
Family Circus, 11/19/20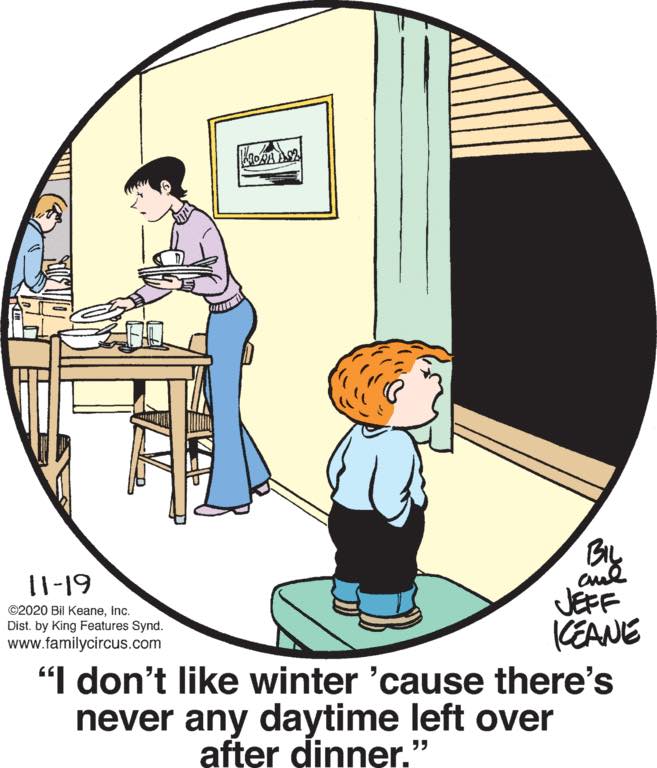 "Also our house is enveloped in the Bone-Chilling Depthless Ultradark. I hate it!"