Post Content
Funky Winkerbean, 12/24/20

It's Christmas Eve, everybody! What do you need to make your holiday complete? Is it the return of the storyline about Funky's senile and sexually aggressive father?
Pardon My Planet, 12/24/20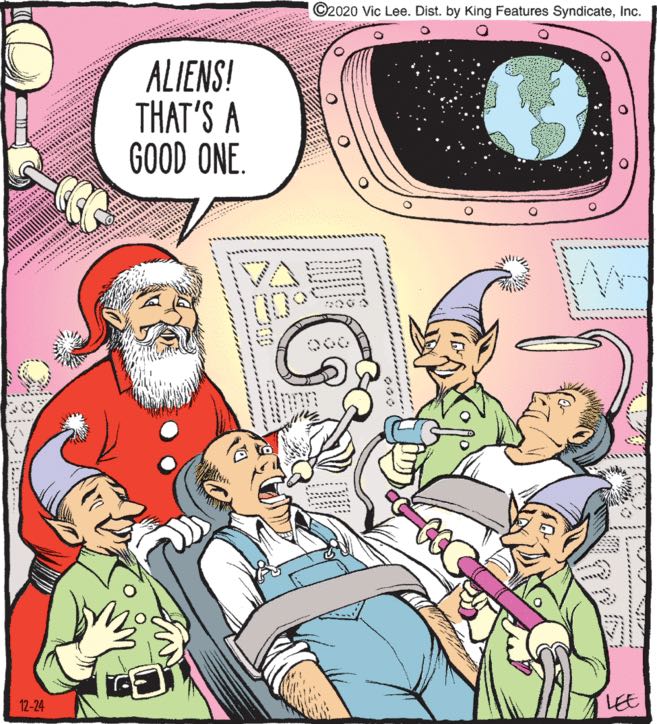 Is it a vision of Santa and his elves, conducting unspeakable medical experiments on innocent people for no reason you can fathom?
Six Chix, 12/23/20

Wrong! What you need to make your holiday complete is this comic strip about a teddy bear yelling at a little girl that she needs to learn about self-soothing! Simultaneously baffling and repellent, it's everything we love about this wonderful season. Merry Christmas to all, and to all a good night!