Post Content
Hi and Lois, 2/14/21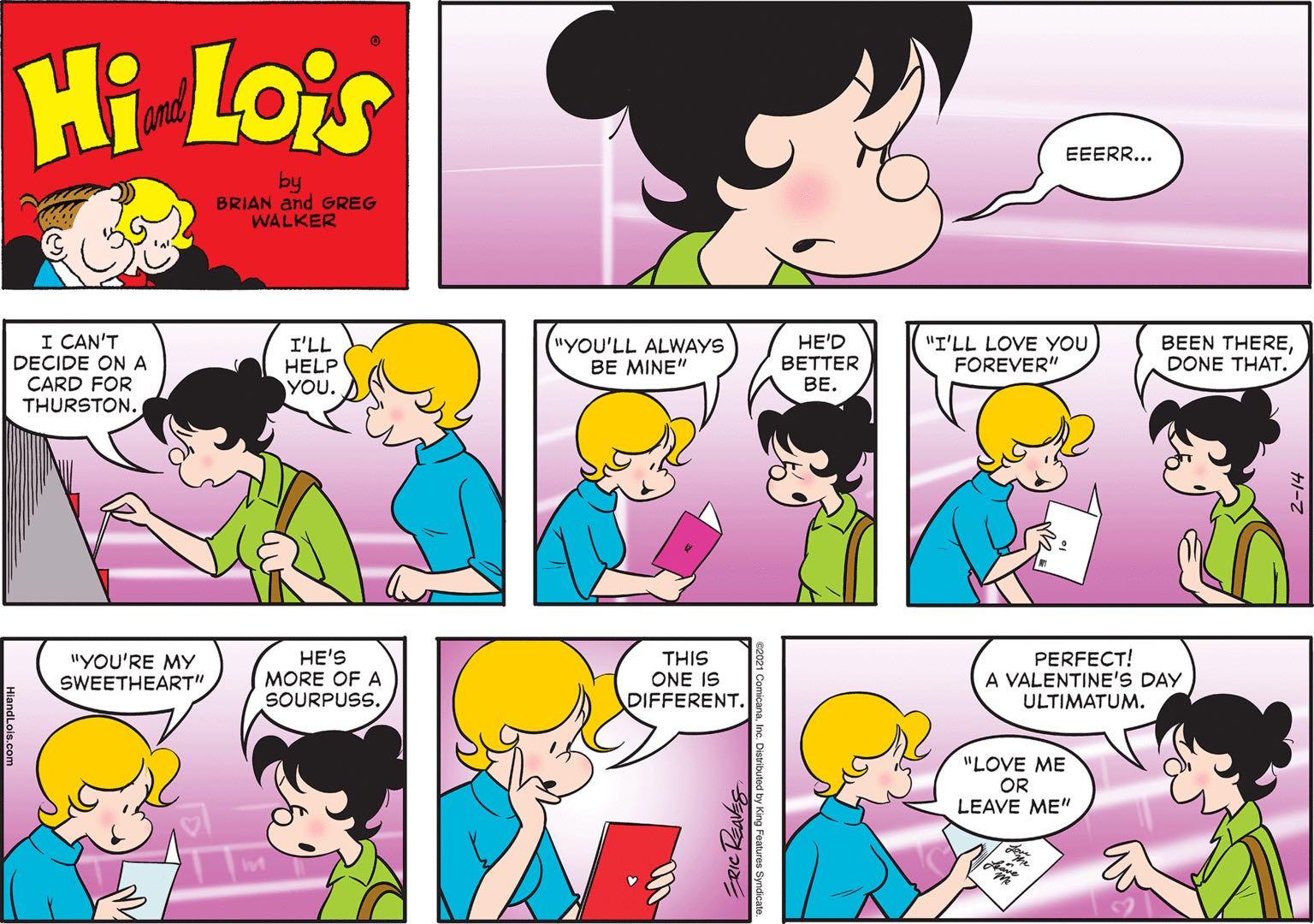 Longtime readers of this blog know I'm a big fan of Hi and Lois taking "Thirsty" Thurston back to his roots as a desperate alcoholic, and having the Thurstons' marriage (strife-filled, loveless) serve as a foil to the Flagstons' (basically fine, I guess, as near as anyone can tell), which is the theme of today's special Valentine's Day strip. The main thing here of interest is that Irma just calls her husband "Thurston"; it kind of works for a wife to sarcastically call her husband who she's mad at by his last name, but I suspect that some toiler at Walker-Browne Amalgamated Humor Industries LLC realized they didn't actually know Thirsty's real first name, couldn't find any answers on the strip's official King Features page or in its Wikipedia article, and found the pressure of adding a canonical element to the strip's lore too much, so they just punted.
Barney Google and Snuffy Smith, 2/14/21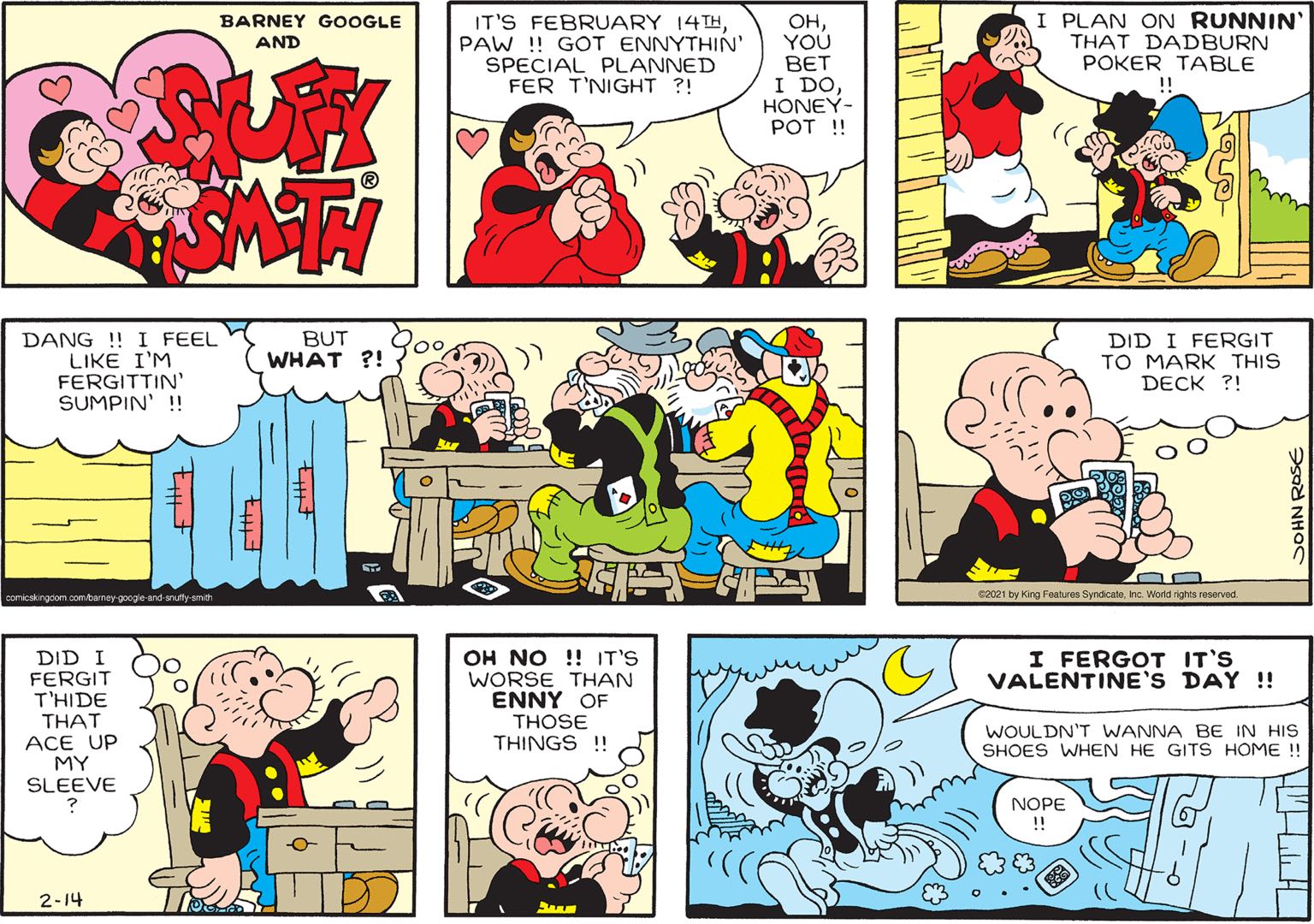 Say, what if Snuffy had been dealt a hand full of hearts? That certainly would've been a good trigger for remembering it was Valentine's Day, plus he might have to briefly struggle between demonstrating affection to his wife and winning a hand with a flush! I don't really have a joke here, I'm just workshopping ways to make this strip better.
Panel from Slylock Fox, 2/14/21

Frankly, I want to know a lot less about Harry Ape's bank-robbing activities and a lot more about his career as an Instagram influencer — or should I say apefluencer?