Post Content
Panel from Slylock Fox, 1/16/22

I just want to offer my 100% unironic appreciation of everything going on in this panel. I love the weird angle we're seeing Shady from, I love his expression as he watches his nemeses through the grate, I love the way he's cradling that bag of cash and the way Max is ogling the few scattered bills on the floor, and I definitely love the look of smug triumph on Sly's face as he gets ready to hit the dial button, knowing exactly what's coming next. Shady is definitely dumb enough to leave his ringer on while doing crimes, but is he dumb enough to give his cell number to Slylock in the first place? Maybe, but it's just as likely that the Forest Kingdom's NSA equivalent is happy to hand out the phone numbers of known undesirables to law enforcement. There's no such thing as human rights in a state where humans have been hunted to near extinction!
Barney Google and Snuffy Smith, 1/16/22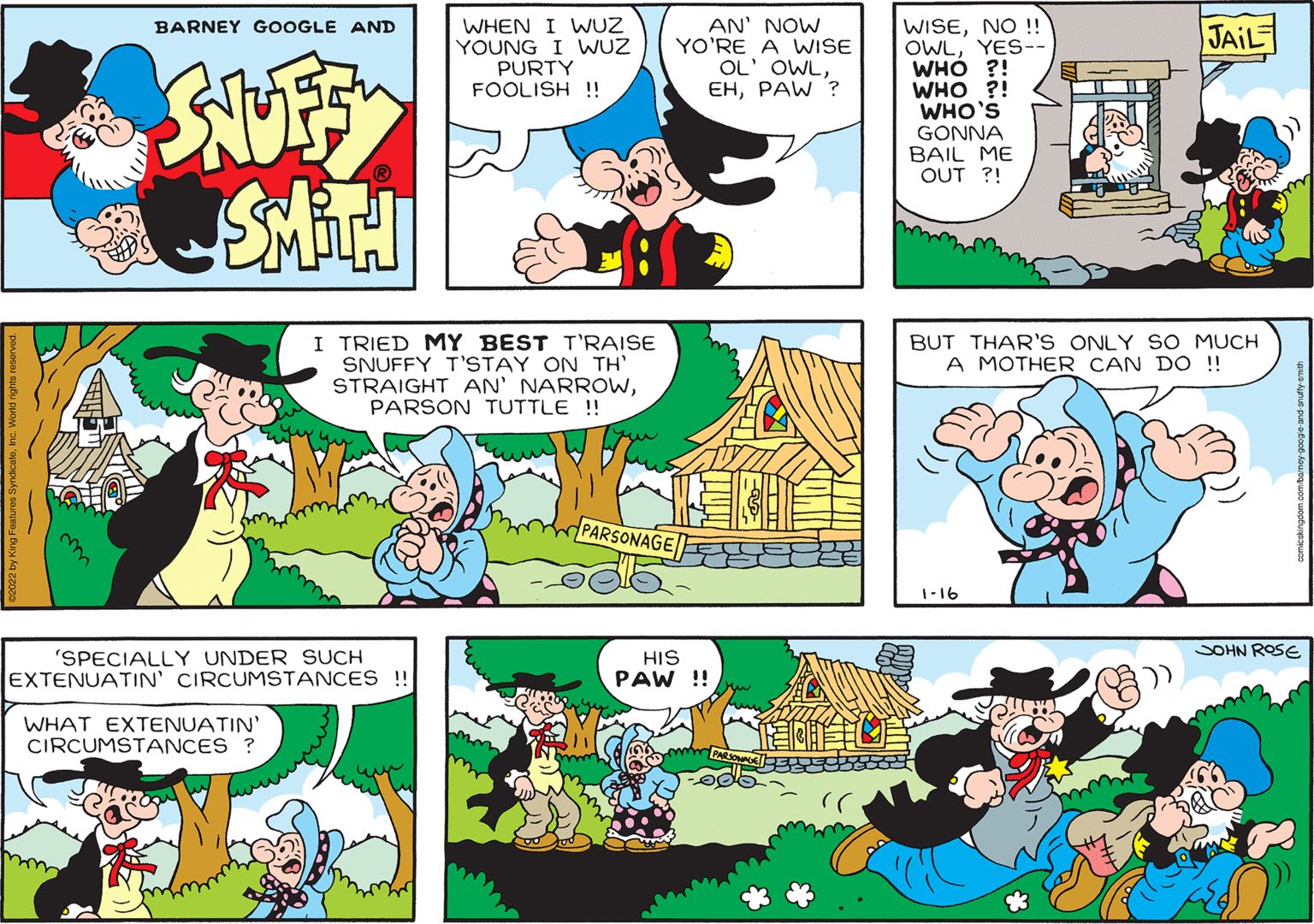 Oh, man, remember a few years ago how Snuffy found his dad in the woods where he had been asleep for decades, Rip Van Winkle style? You'd think that would make him really appreciate the world's possibilities and work to make the most of his new lease on life, but no, he's just going back to chicken-based crime. You hate to see it!
Funky Winkerbean, 1/16/22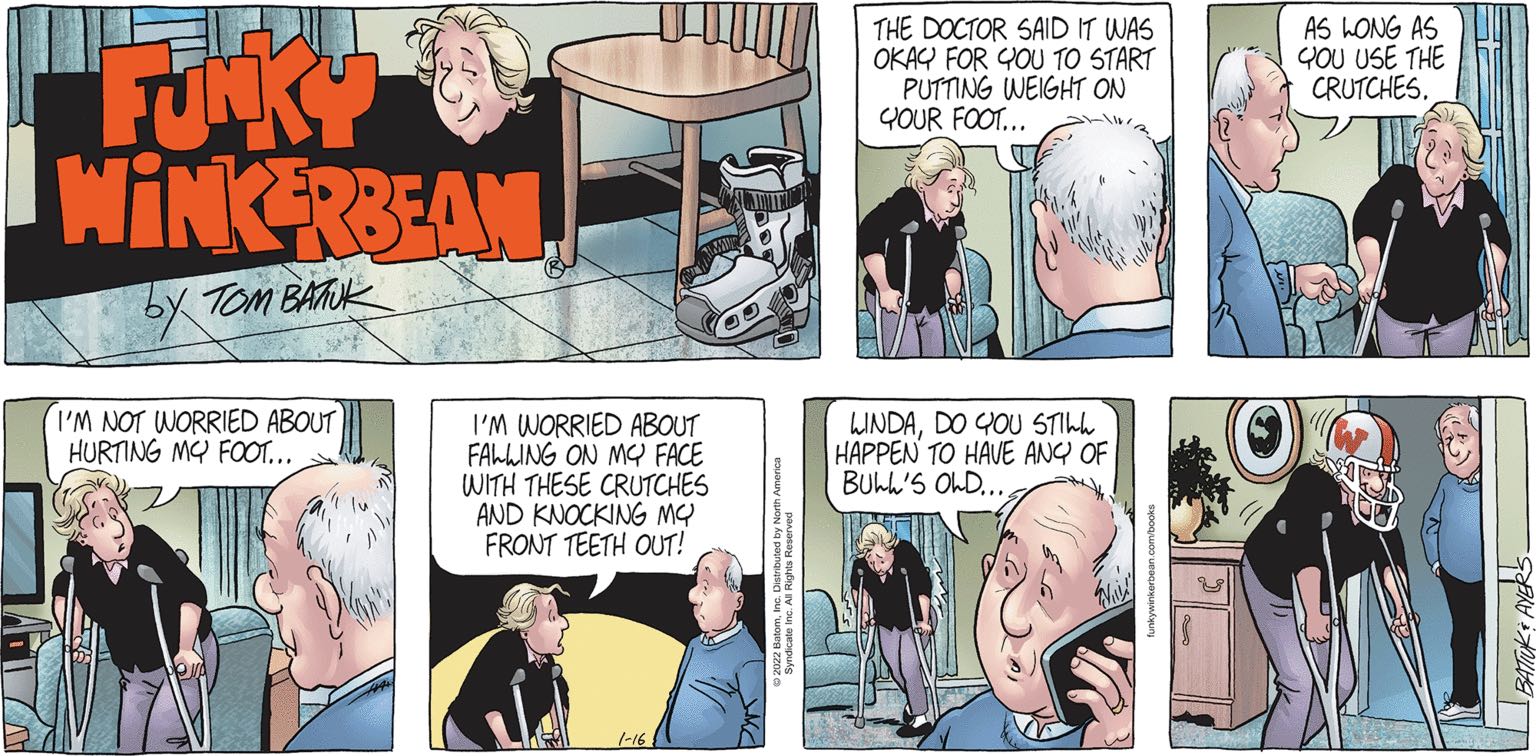 I sincerely hope that that is the helmet that Bull died in. We deserve that much.