Post Content
Blondie, 5/15/22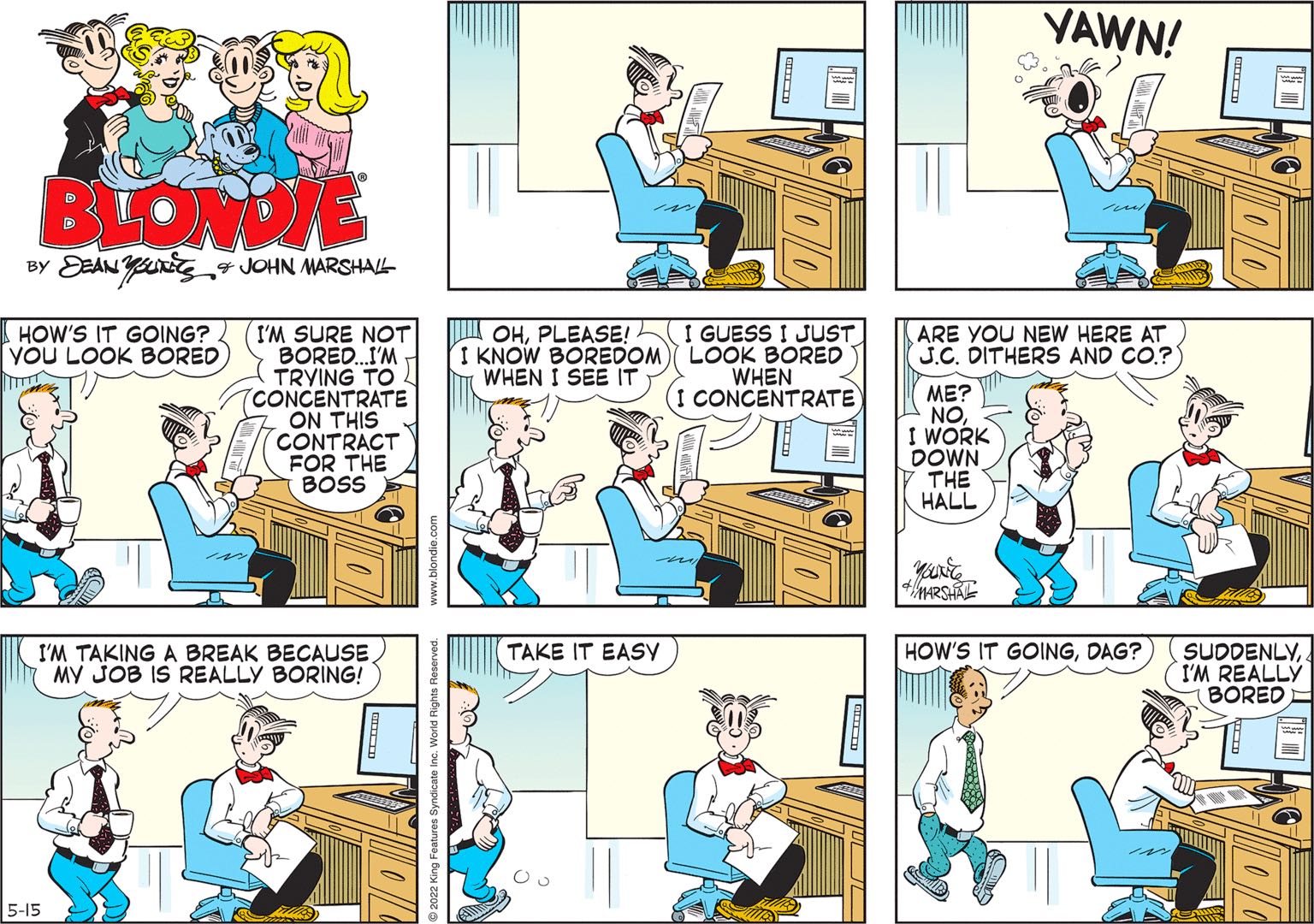 There are, as you might guess because you're reading these words on a website called "The Comics Curmudgeon," a number of things that irritate me about the comic strip Blondie, and one of them is that we have been repeatedly told that Dagwood's job title is "office manager," despite the fact that he never does any office management and what work activity we do see out of him involves working on "contracts" that seem related to the core business of DithersCo and not about buying office supplies or whatever. And now we're supposed to believe that there's someone who's worked at the company for a while and the office manager doesn't know him? Perhaps the company is meant, for the purposes of this joke, to be so large that there are multiple office managers, with the people "down the hall" not mingling with Dagwood's bunch? This makes no sense! I protest, do you hear me? I protest!
Funky Winkerbean, 5/15/22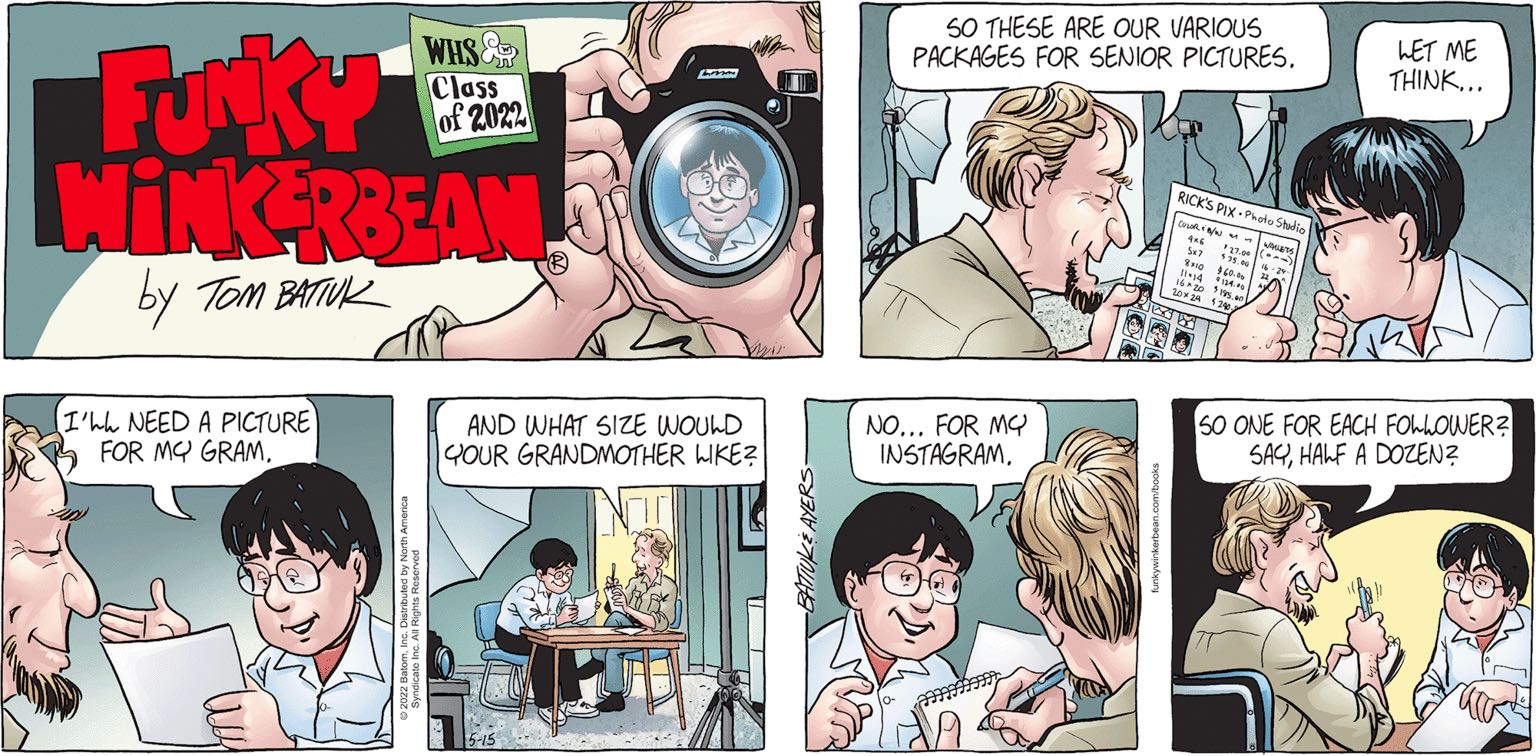 Gotta respect Funky Winkerbean here: a lesser strip would choose to either make a professional school picture photographer the butt of the joke for not knowing what kids mean when they say "gram," or this lonely nerd the butt of the joke for having no friends. But this is Funky Winkerbean, where they want you to know that all of their characters, even the walk-ons, are contemptible losers.
Mary Worth, 5/15/22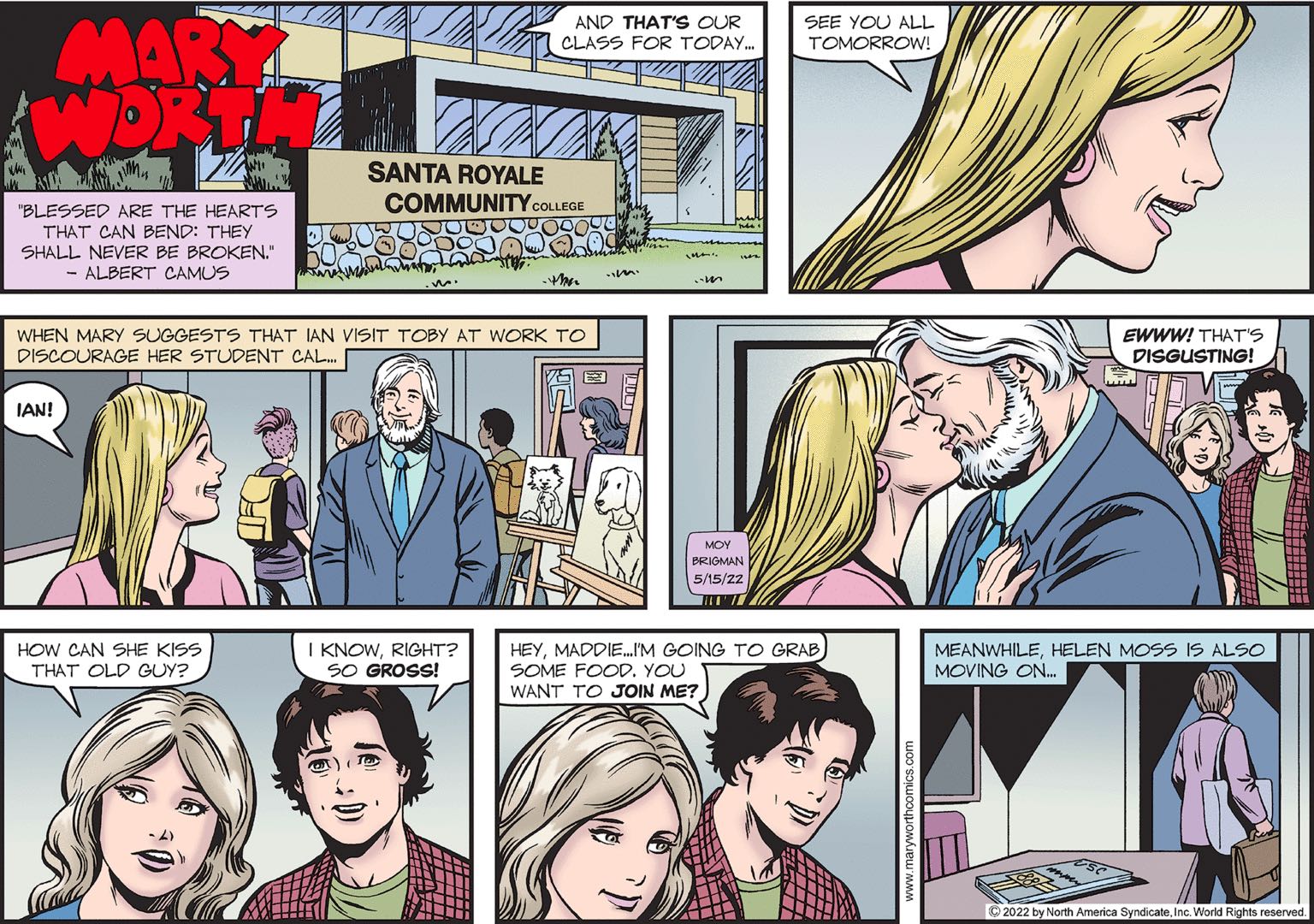 Wow, it turns out Toby understood exactly what it would take to dissuade Cal from his schoolboy crush: putting him in the nuclear blast zone of Ian's sexuality. This has sent him scrambling for an age-appropriate partner so he can pretend that he'll never get old, and Maddie, who happens to be nearby, is the lucky (?) winner!
Panel from The Lockhorns, 5/15/22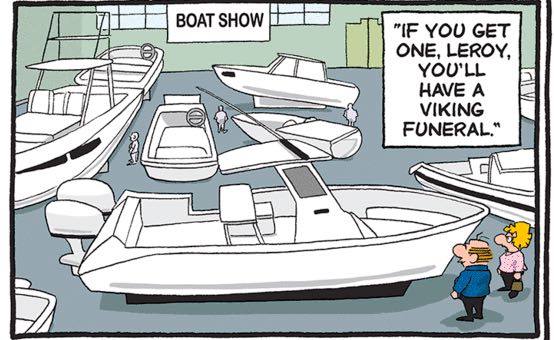 Well, this strip's been running for 54 years, and Loretta has finally "gone there," by which I mean she has threatened her spouse with murder. "You buy that boat and I'll kill you and set you and it on fire," she says. "I'll fucking do it. It won't even be in the water, just in our driveway. I'll be long gone at that point, though, Leroy. Long gone."