Post Content
Judge Parker, 8/28/22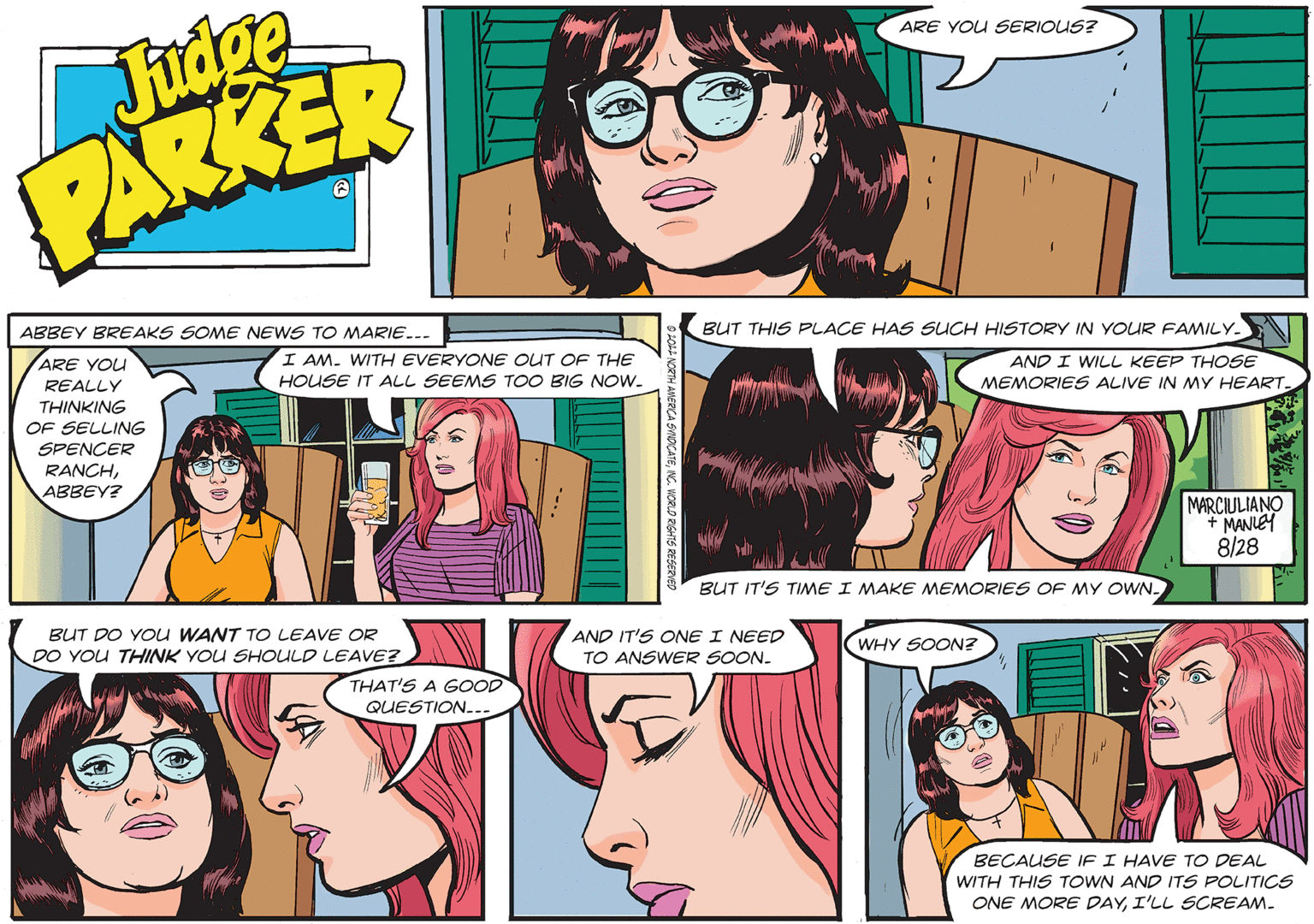 It's excruciating watching poor Marie's unspoken pleading as Abbey looks past and through her, slamming back those screwdrivers. "B-but this is my home, too, isn't it? And you're all my friends—my f-family, right?" At least Abbey has the grace to condescend to Marie's "want it or think it" Junior Therapist schtick before checking out "Westin Resort Caribbean" on her phone while Marie fetches another screwdriver.
And final panel aside, Abbey won't really scream: it would interfere with her talking, and this is Judge Parker.
Rex Morgan, M.D., 8/28/22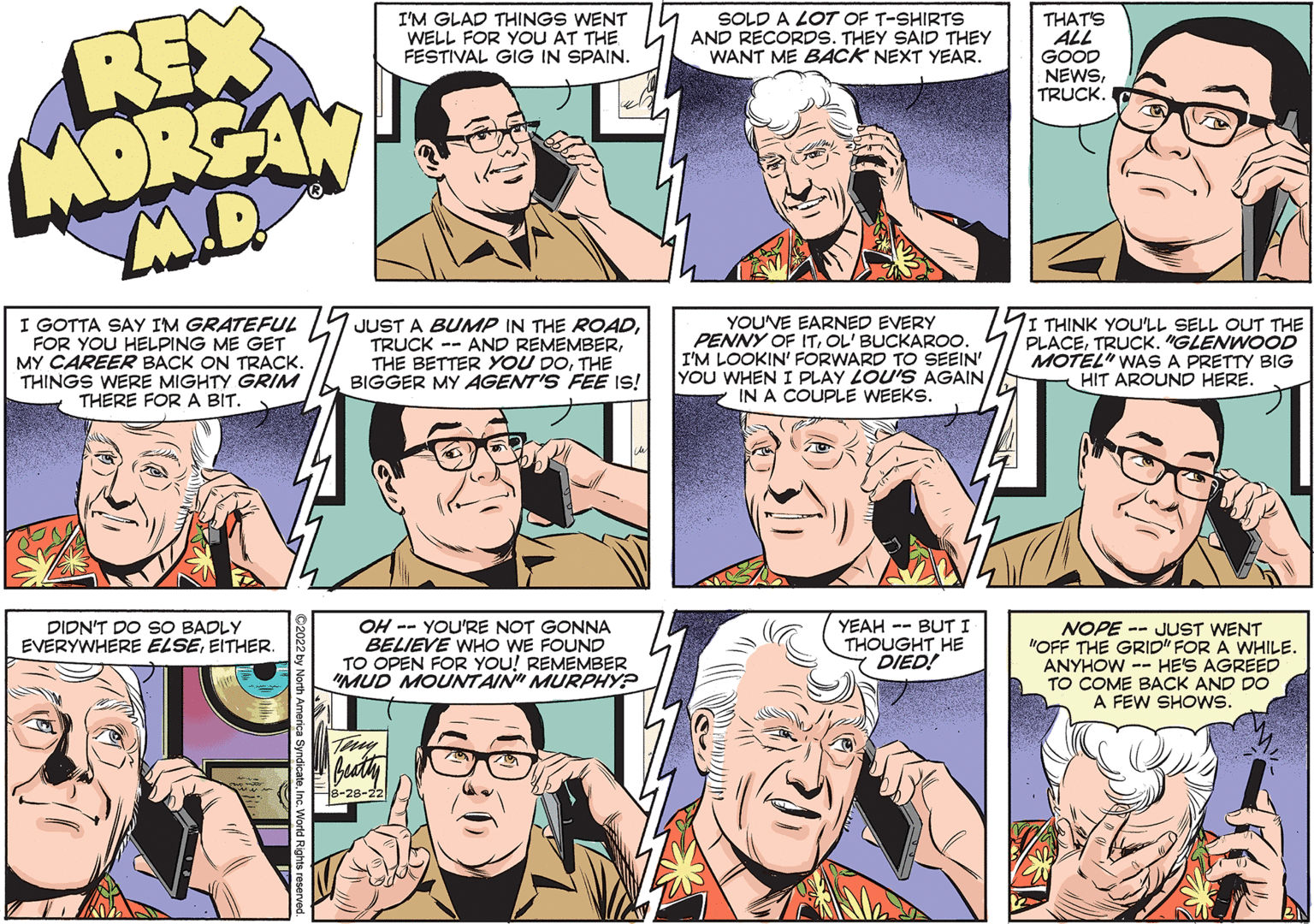 Welcome back to "Buck and Truck talk on the phone," a continuing series.
Hey, isn't "went off the grid and was presumed dead but came back" Truck's backstory? What if Mud Mountain Murphy—and every other Roots Country act—is actually just Truck Tyler through an Instagram filter, squishing up his mouth to sound a little different? It would explain Truck's last-panel frustration at having to maintain the fiction in a live show! And it would reveal Buck as the masterm…. OK, I can't finish.
Gotta say they missed an opportunity naming "Mud Mountain" Murphy: "Buck, Truck, and Muck" was right there.
Slylock Fox (panel), 8/28/22

"Why does Slylock Fox suspect Cassandra may be lying?" Because she's Cassandra Cat, for crying out loud! She lies as she breathes, as Reeky Rat burgles, Shady Shrew pilfers, and Slick Smitty cons. And blue hair or no, she looks great doing it! Play your cards right and I bet she even springs for Meg's Flea Dip special, you lucky fox!
---
–Uncle Lumpy