Post Content
Dick Tracy, 12/4/22

Look, here's a tough message to all you "social justice warriors" out there: if you would simply allow police to do their jobs by hounding suspects to their ironic deaths, and if juries on the trials for those few cases where someone survives to go to court would just "serve cheerfully and use [their] best judgement" (i.e., convict in all cases) as the Crimestoppers Textbook suggests, then we could all live in a utopian paradise like Neo-Chicago, where selling counterfeit animation cels to furries is a crime considered major enough to attract the Major Crime Unit's attention.
Gasoline Alley, 12/4/22

America's population, and its newspaper comics reading population in particular, is rapidly aging, and many yearn for simple pleasures, like having a live-in domestic servant with whom they can share a laugh over alliteration in news articles. Sadly, thanks to out-of-control inflation in servant wages, most cannot afford that luxury, and must be satisfied with its depiction in Gasoline Alley, the old person's comic of choice for extremely low-stakes chuckles.
Mary Worth, 12/4/22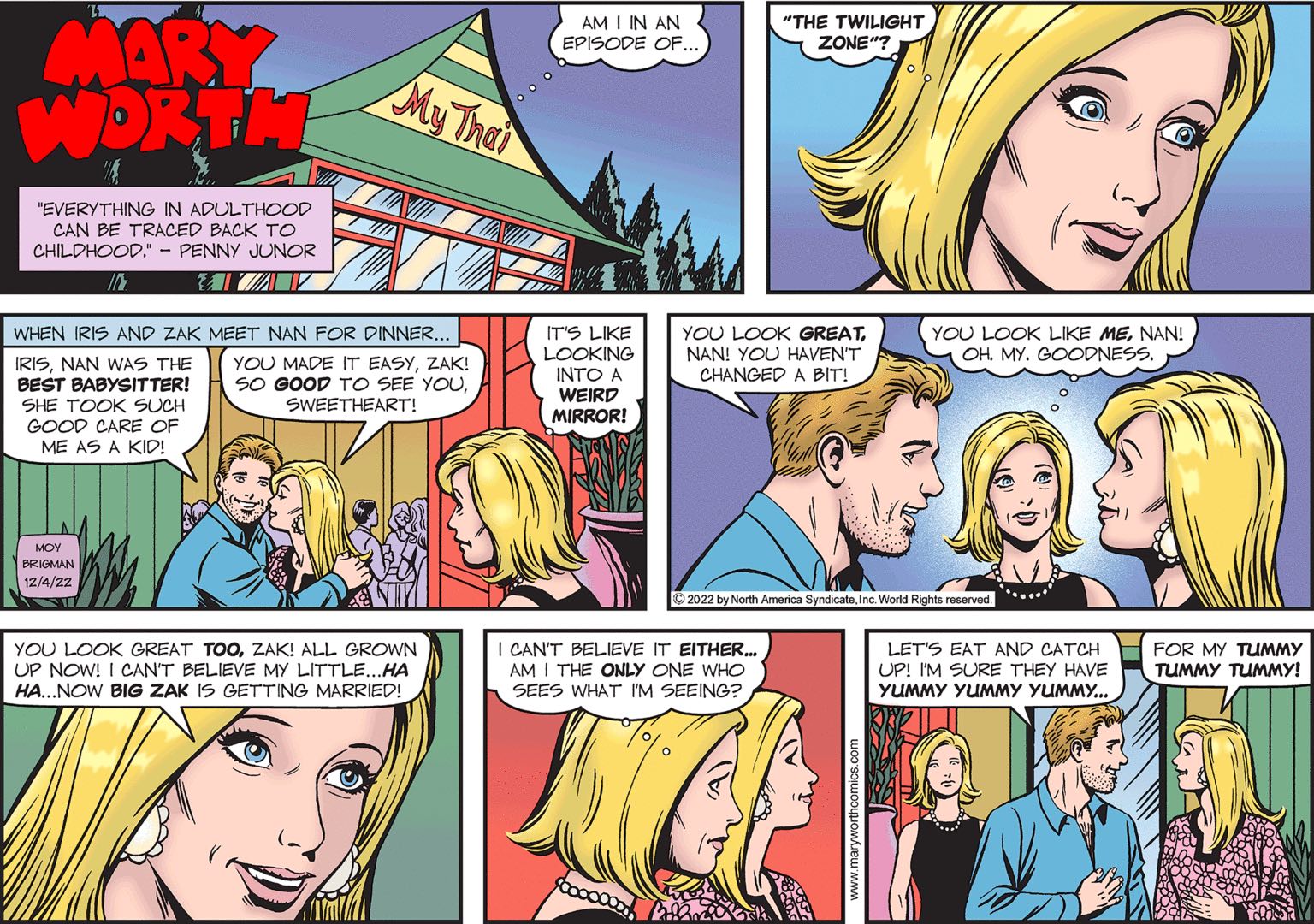 OK, Iris, I know you're very fixated on the physical similarities between you and Nan, but I think you do need to spend some time emotionally dealing with "yummy yummy yummy… for my tummy tummy tummy!" If you don't nip this in the bud now, it absolutely will be part of your wedding vows.
Beetle Bailey, 12/4/22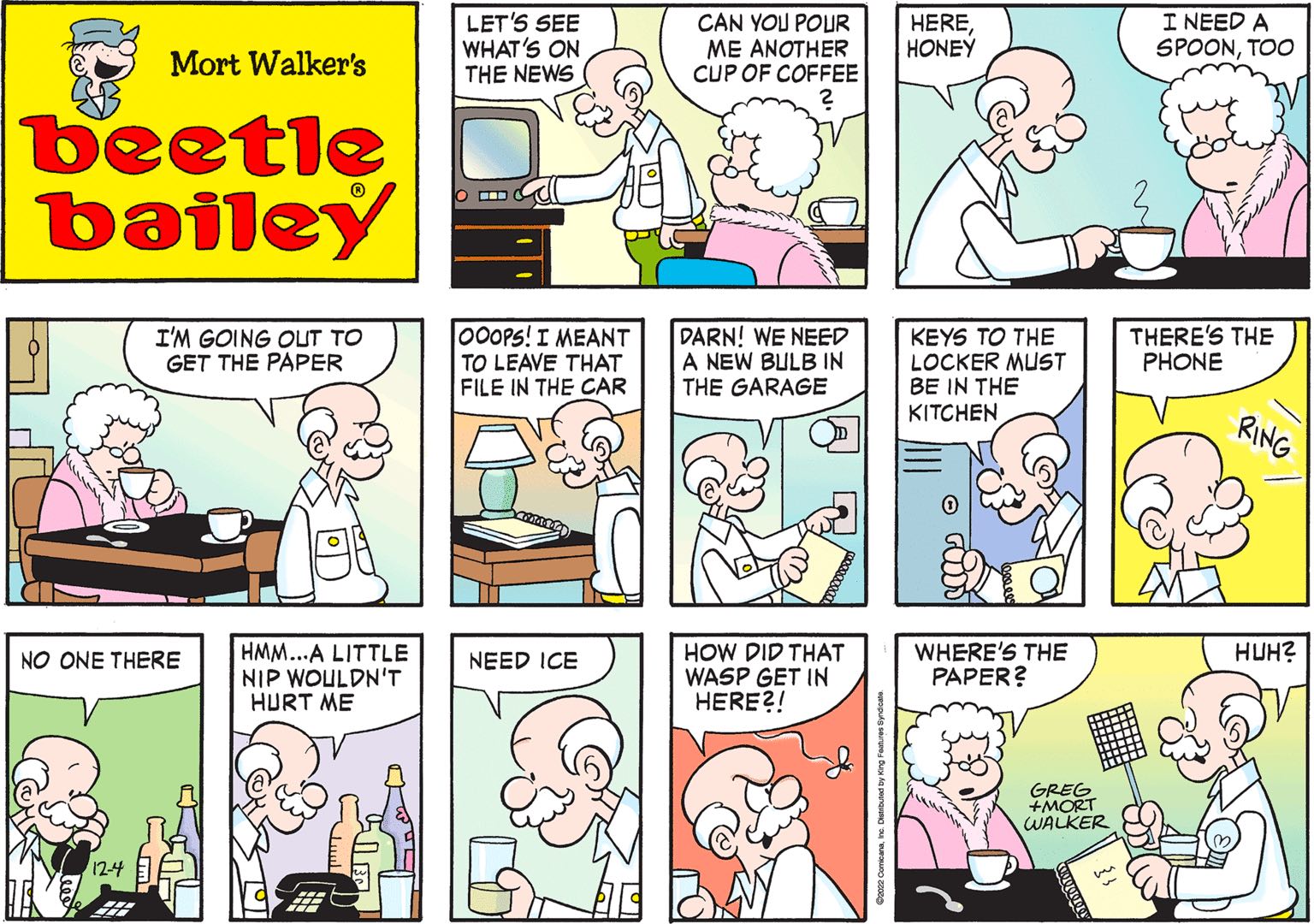 Love the fact that, in his addled ramble around the house, General Halftrack managed to acquire a healthy pour of brown liquor. My man's getting up there in years, but he's still got it! (The "it" is of course a debilitating alcohol problem.)