Post Content
Mary Worth, 3/19/23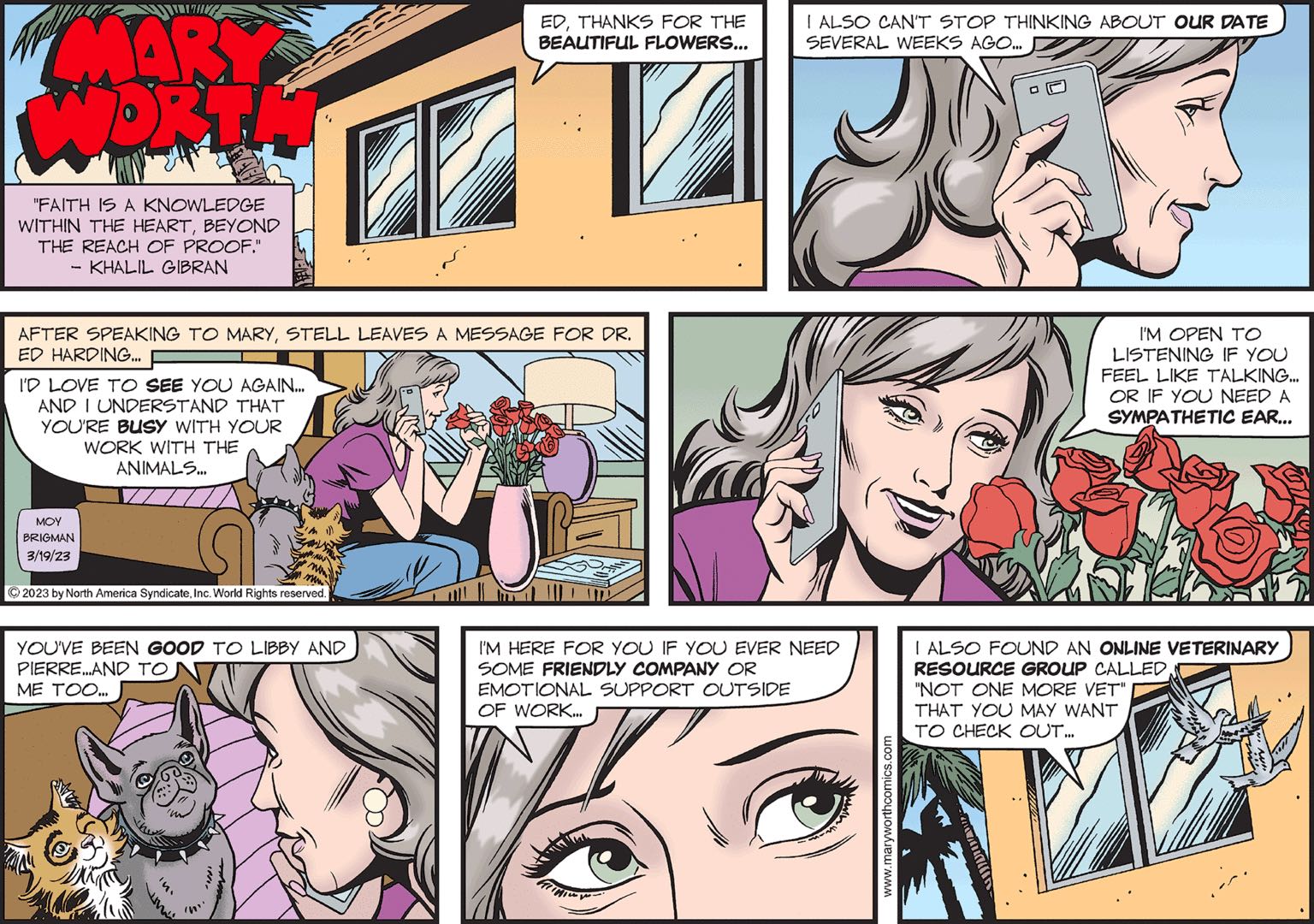 It's true and tragic that the veterinarians have higher than typical rates of death by suicide, and it's also great that there's a support group specifically targeted to them. But you have to admit that it's very funny that Estelle has been blown off by a Ed after exactly two dates that were a year apart, and the conclusion she's come to is "He's probably avoiding me because he wants to kill himself."
Rex Morgan, M.D., 3/19/23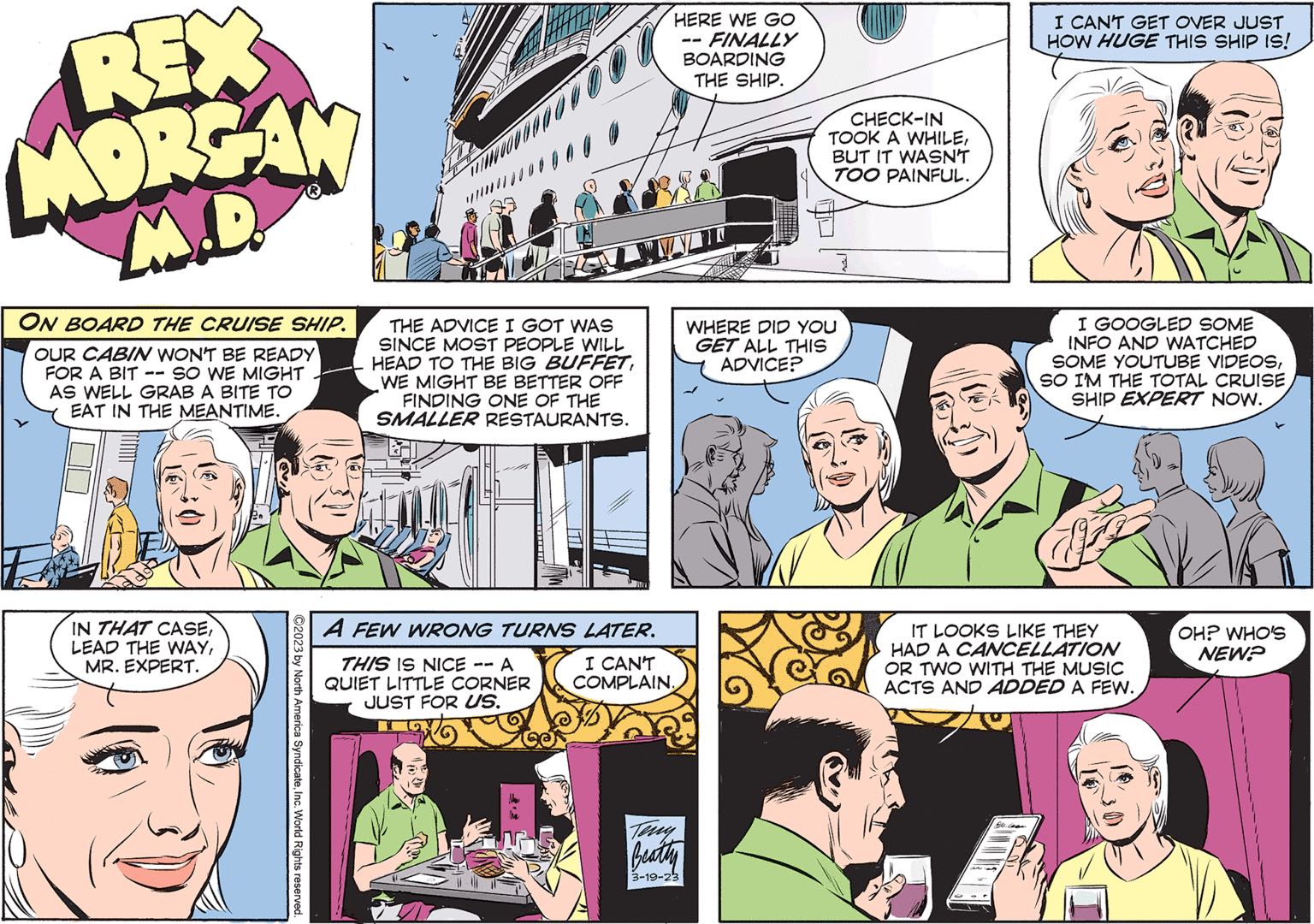 Am I little sad that we didn't get several strips of Hank Jr. watching rambling hour-long YouTube videos of "cruise tips from an expert"? Am I disappointed that we weren't treated to the several wrong turns he and Yvonne took on their journey to this cute little out-of-the-way eatery? Yes, of course. But just as it was designed to do, the carefully crafted narrative of this strip BLEW THOSE THOUGHTS OUT OF MY MIND in the final panel by teasing me with the prospects of who the last-minute musical guests are. Will one of them be "Mud Mountain Murphy?" Will his signature musical power move — pretending that he has to take a huge shit in order to move up in the order from opener to headliner — backfire spectacularly, during this cruise's inevitable norovirus outbreak?
Barney Google and Snuffy Smith, 3/19/23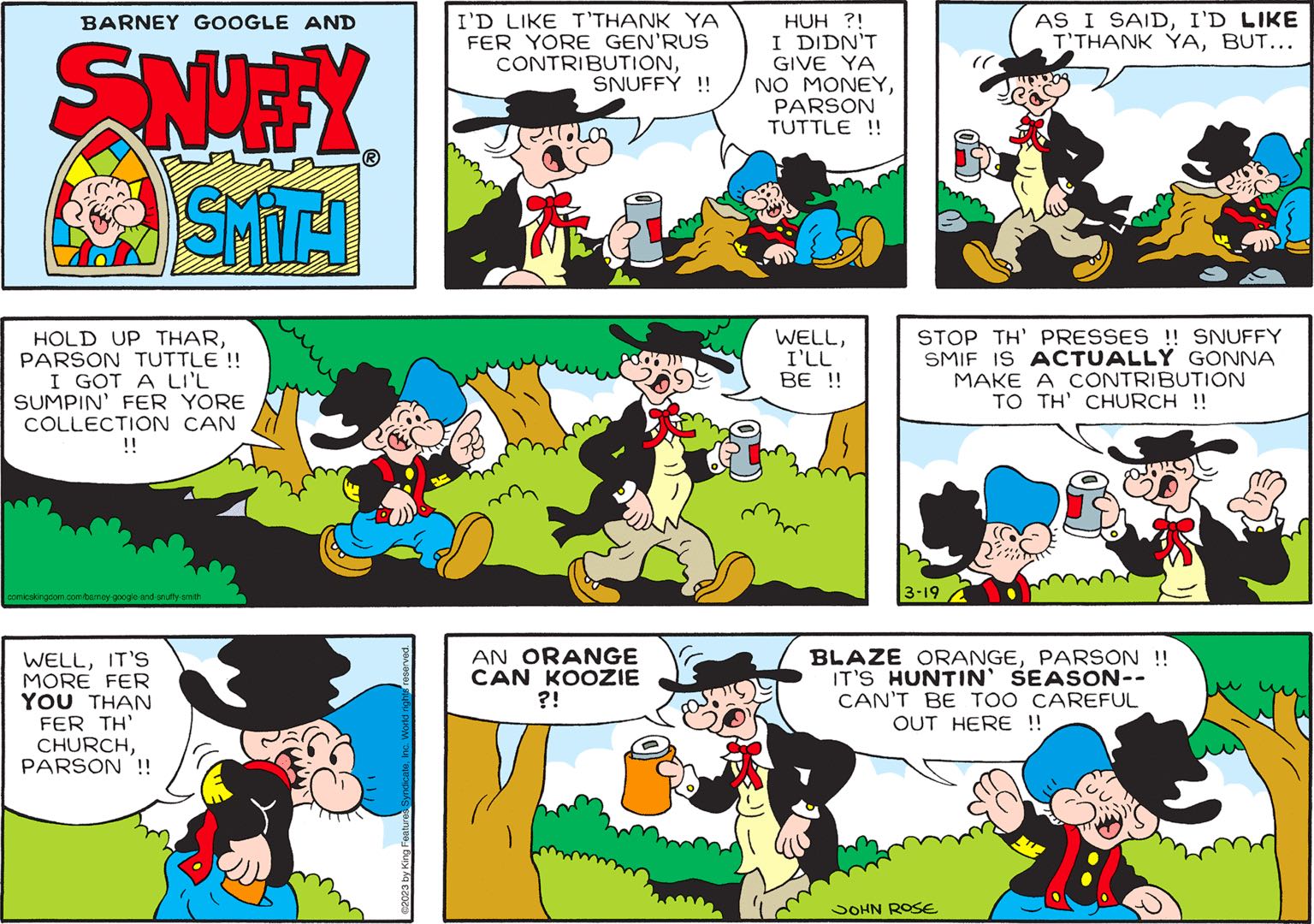 This is actually a cunning move on Snuffy's part. The pastor is about to wander onto the landholdnings of the Barlows, who don't take kindly to being hit up for money, and Snuffy's made sure that his clan rivals' alibi isn't going to hold up in court.