Post Content
Barney Google and Snuffy Smith, 4/9/23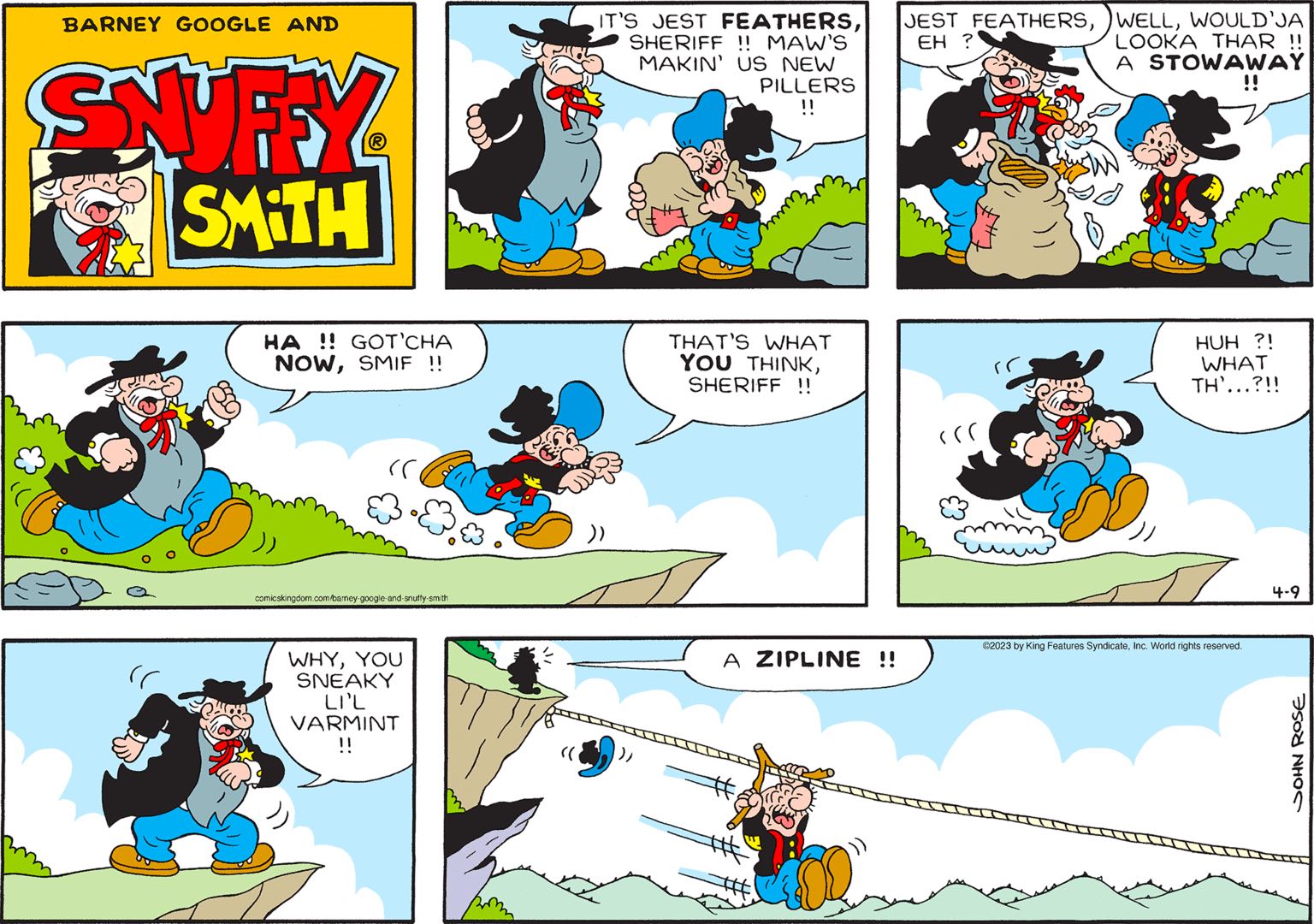 I actually find Sheriff Tait's expression in the second panel of the middle row quite poignant. Why, he never meant any harm! He doesn't even carry a gun! He never should've taken Snuffy's shouts of "I'll die before I spend anoth'r night in yore jail, Tait!" as mere bluff! What has he done?
Hi and Lois, 4/9/23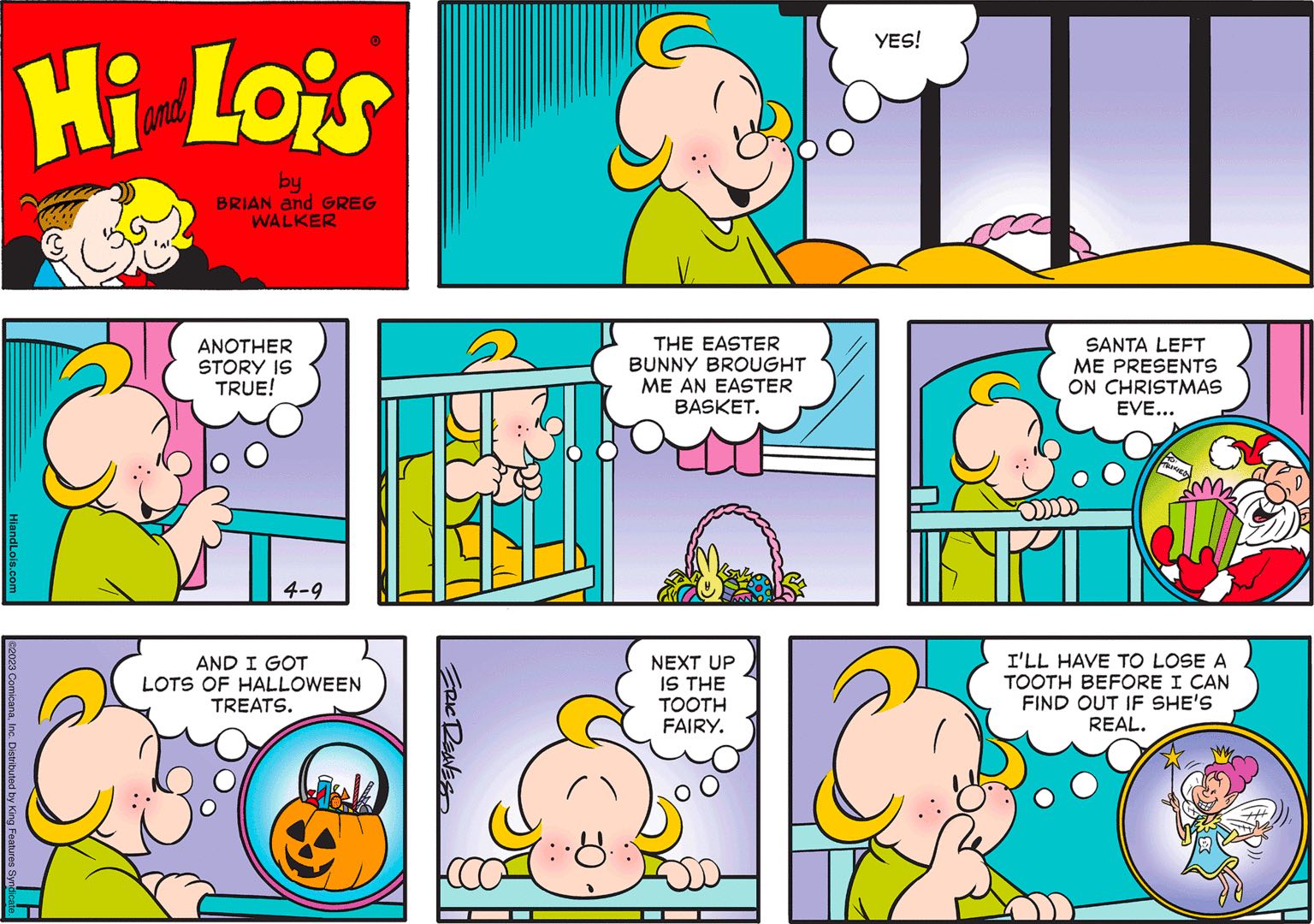 Trixie Flagston, the character, has existed for nearly 70 years, but is canonically an infant, so we're meant to understand that she has experienced each of these milestones exactly once. What happens when she finally encounters the Tooth Fairy? Will the spell be broken? Will the Flagstons finally be freed from their time-prison and be allowed to age, or, blessedly, to die?
Shoe, 4/9/23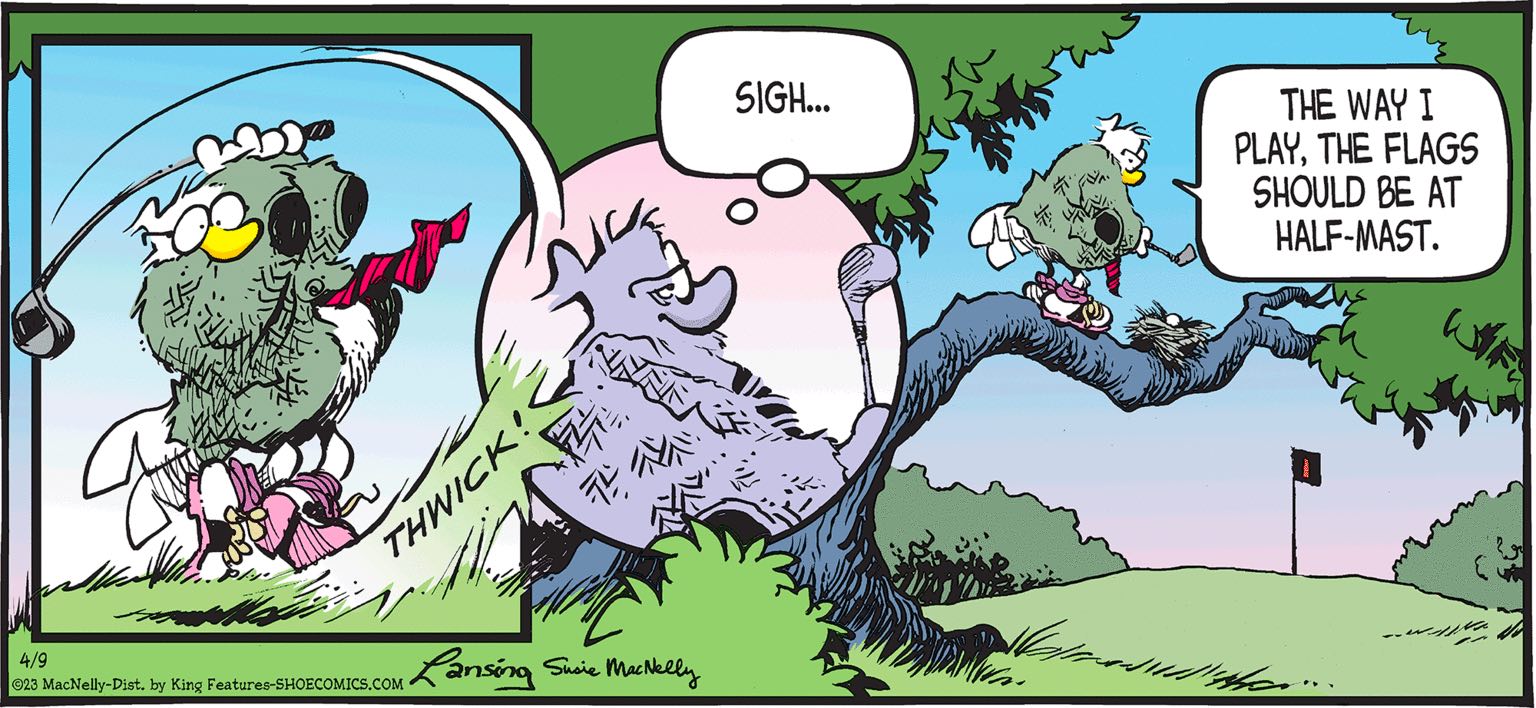 "The flags should be at half-mast — to mourn the baby I just killed when my ball landed in this nest! We're birds, right? Eggs are babies, to us?"
Panels from Blondie, 4/9/23

The canonical gospels tell us various (and somewhat conflicting) stories about Jesus's disciples learning about his resurrection. But we've never seen how his beloved dog reacted when he rose on the third day — until now.