Post Content
Mary Worth, 7/23/23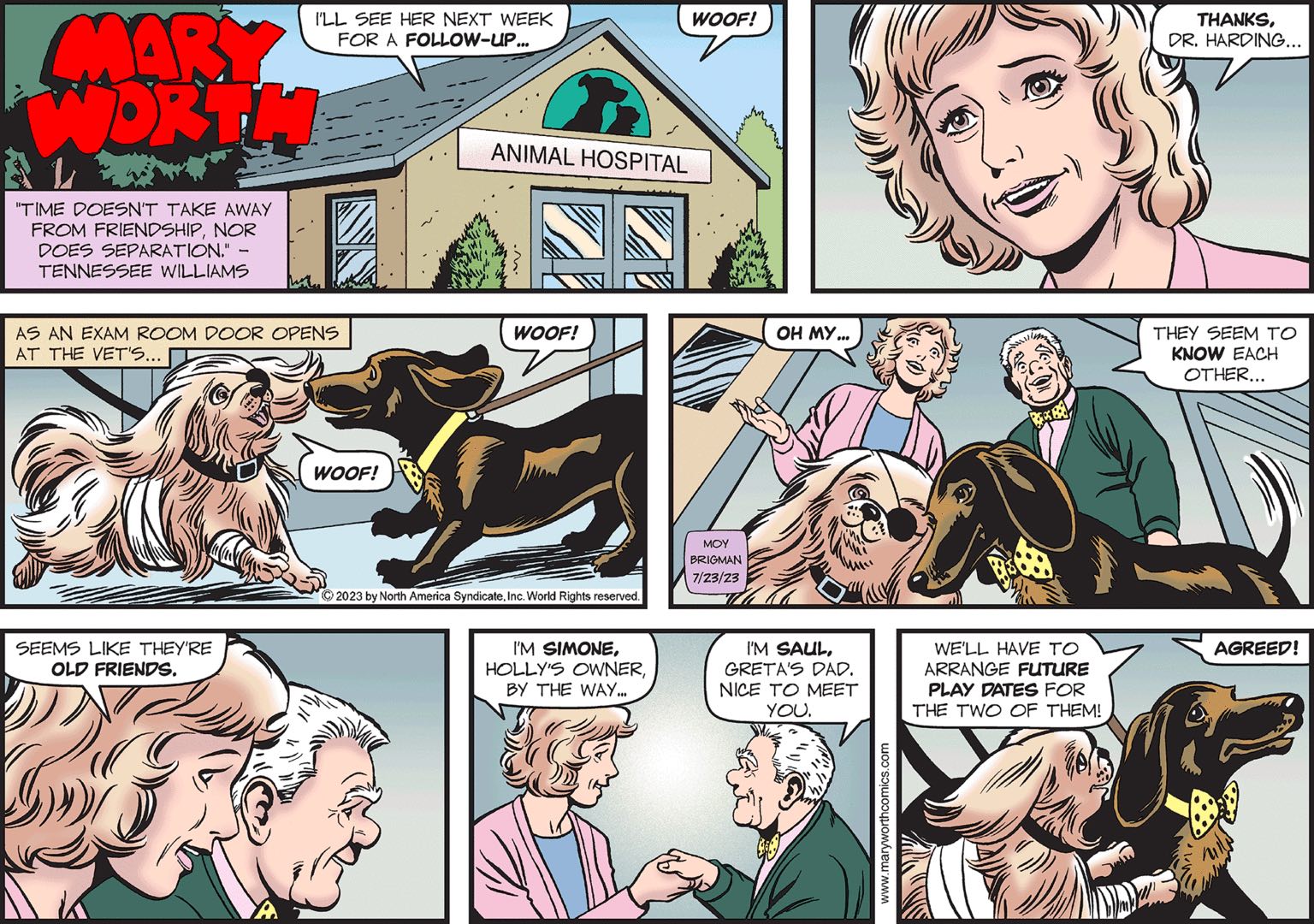 Oh, so I forget to tell you that when Greta was being held captive, she made friends with a fellow dog-prisoner, the one the cops were surprised wasn't dead, and so I guess she was so depressed not because of her ordeal, but because she missed her pal. Fortunately Dr. Ed is the only vet in town, so everyone has to keep taking their pets there, despite his terrible yelp reviews, and now they're reunited! Anyway, it's funny because Mary and Saul have just been assuming that Greta was kidnapped by a dogfighting ring despite having no hard evidence, and since Holly is a known kidnapee, it seems like this is a vital clue into Greta's experience, but probably nobody's going to talk about it! They're just going arrange a play date and everything will be fine. Remember, the past only exists by how your remember it!
Rex Morgan, M.D., 7/23/23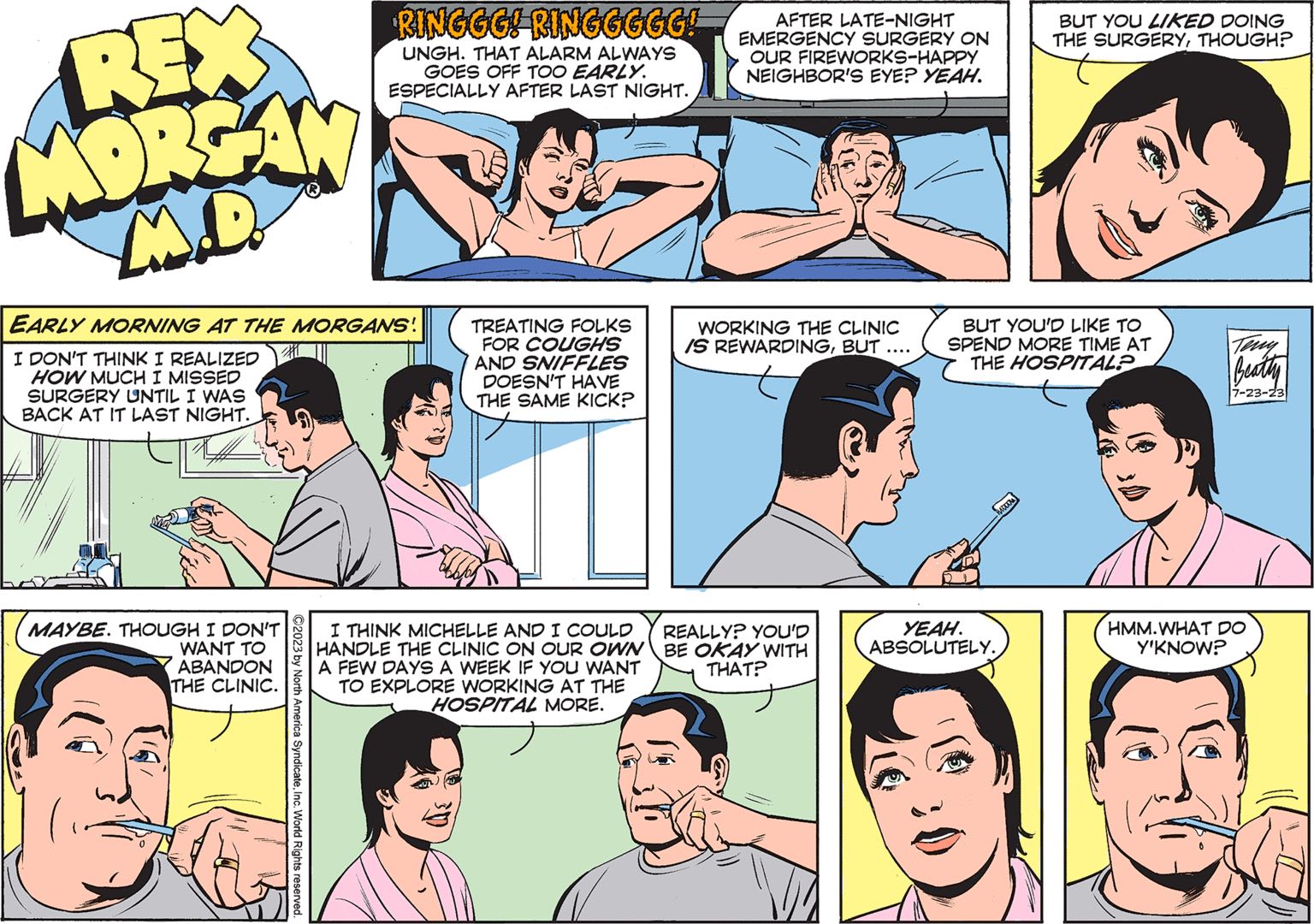 "Hmm, I quit surgery because it was annoying, but now that I'm realizing that it means less time spent with my wife, maybe I need to reconsider. The patients will be under general anesthesia when I interact with them, right? I won't have to talk to them?"
Family Circus, 7/23/23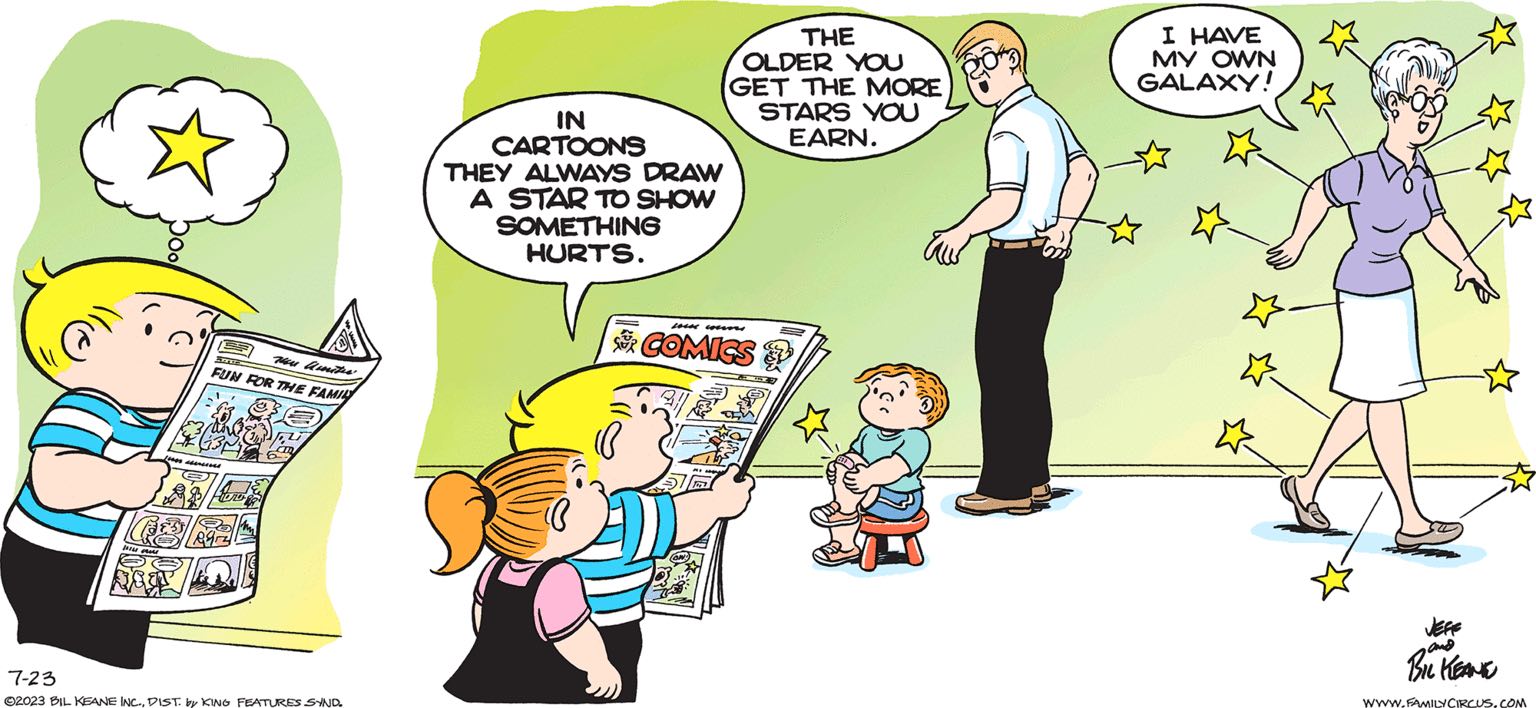 I'm sorry, I'm going to have go lie down for a bit while I process the fact that in today's Family Circus a smiling old woman told a child that "A galaxy of pain awaits you, dear!" like she was in a fucking Hellraiser movie or something.