Post Content
In the absence of a pulpit, I am employing comic strips.
Funky Winkerbean, 10/16/11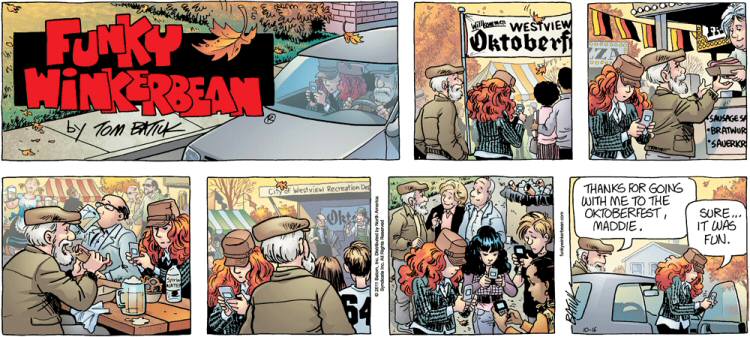 Everything new is bad. Children are a curse.
Family Circus, 10/16/11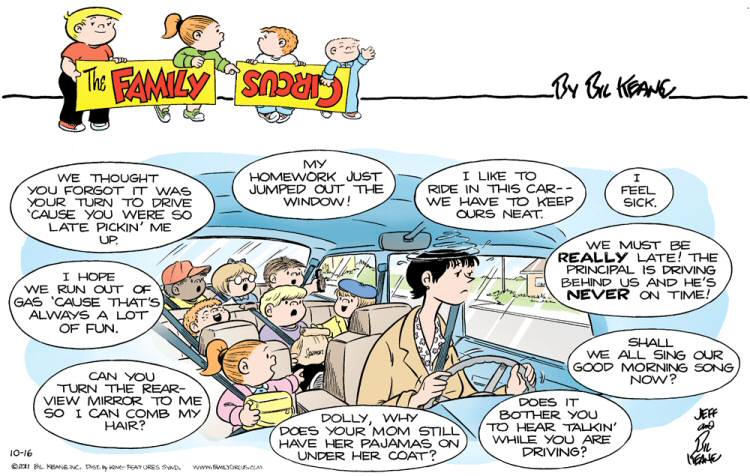 I mean it — a curse.
Mary Worth, 10/16/11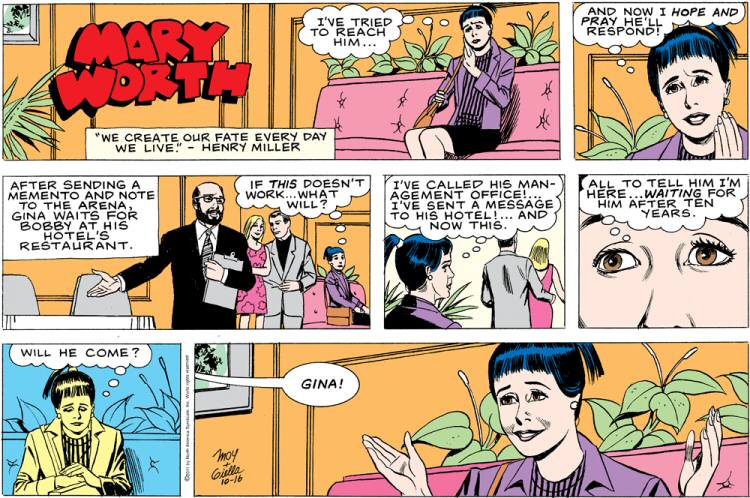 We can never escape the mistakes of our past.
Judge Parker, 10/16/11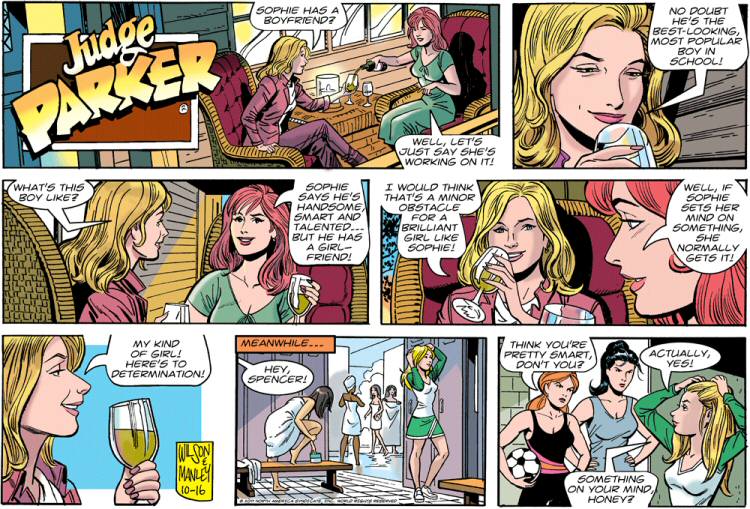 So we should enjoy the simple pleasures life offers us.
Spider-Man (panel), 10/16/11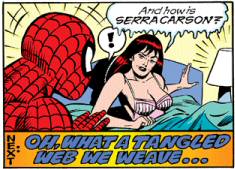 Wherever we find them.
---
That's it for me — Josh will be back Sunday with your Comments of the Week, and Monday for more mockin' on the funnies. Thanks for a fun week, everybody!
— Uncle Lumpy