Post Content
Funky Winkerbean, 8/10/14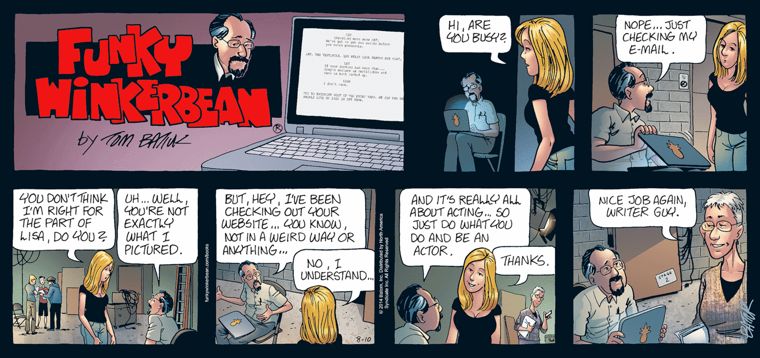 Good news, everyone! Despite the fact that Les holds everyone involved in the lowbrow and extremely lucrative (for him) process of turning Lisa's Story into a cable movie in the deepest contempt, he's still been able to give everyone little pick-me-ups and sage advice, like "it's really all about acting," so I think everything's going to be OK. The best line here is clearly "Not in a weird way or anything," because the best way to make sure an attractive actress knows you've been masturbating to the pictures on her website is to blurt out, without prompting, "NOT IN A WEIRD WAY OR ANYTHING" after telling her you've been looking at her website.
Crock, 8/10/14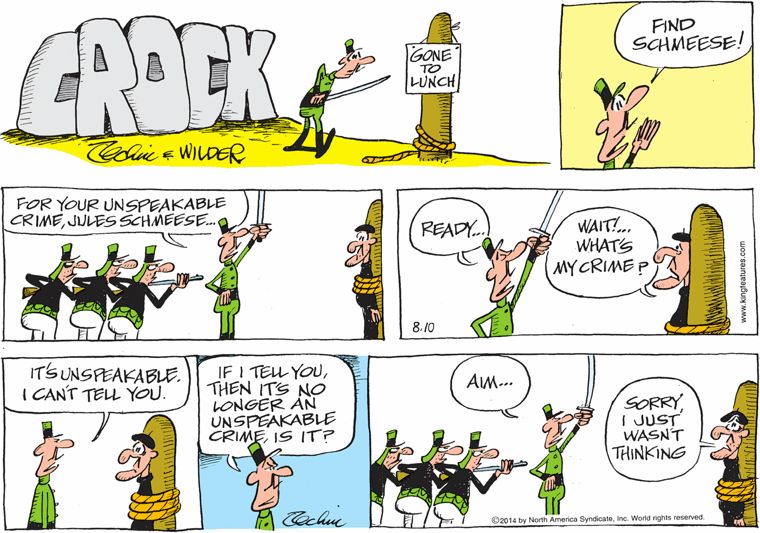 Jules Schmeese is definitely one of the more hapless of the damned souls who inhabit Crock, always on the verge of being executed but never actually achieving the sweet release of death. Today we learn that not only is he somehow suspended in his final moments of mortal terror forever, but that, like Franz Kafka's Josef K., he is not even permitted to know what he has done to merit his punishment.
Hagar the Horrible, 8/10/14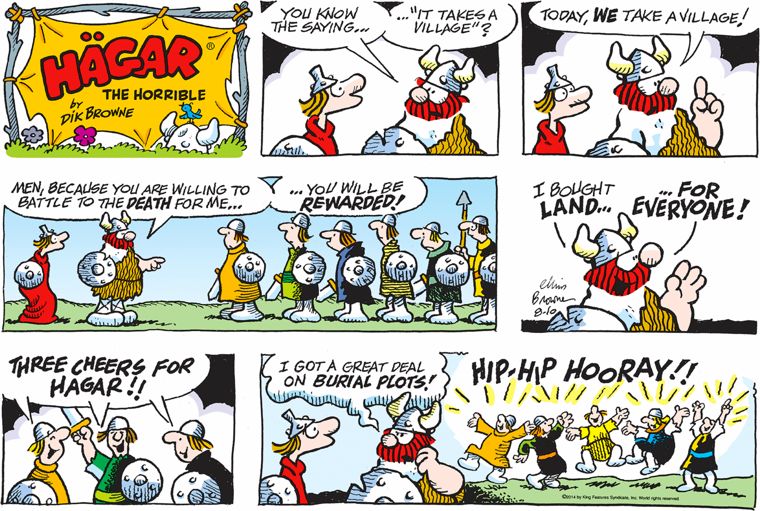 We already know that Hagar looks forward to the day when he will enter Valhalla. Apparently he's concerned that his entourage in the afterlife won't be adequate for his status, because he's planning on taking his entire crew with him whether they want to go or not.
Heathcliff, 8/10/14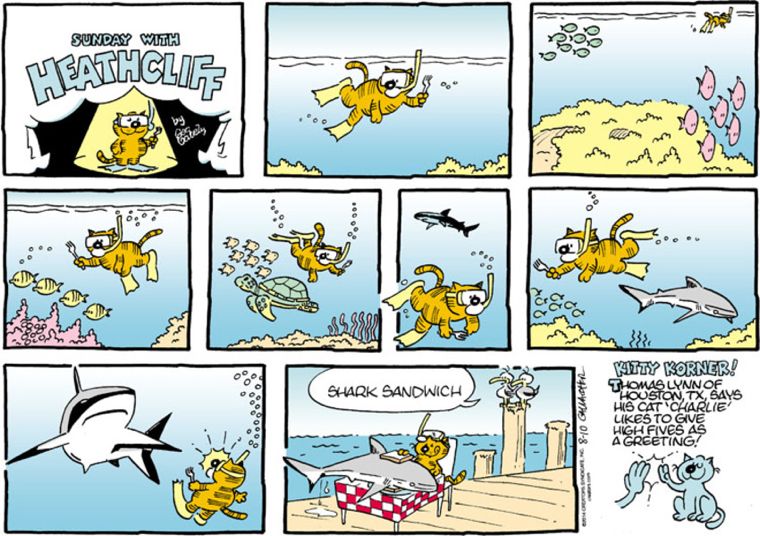 Heathcliff killed a shark with a fork, and now he's going to eat it! That's the joke, I think?