Post Content
Heathcliff, 10/27/14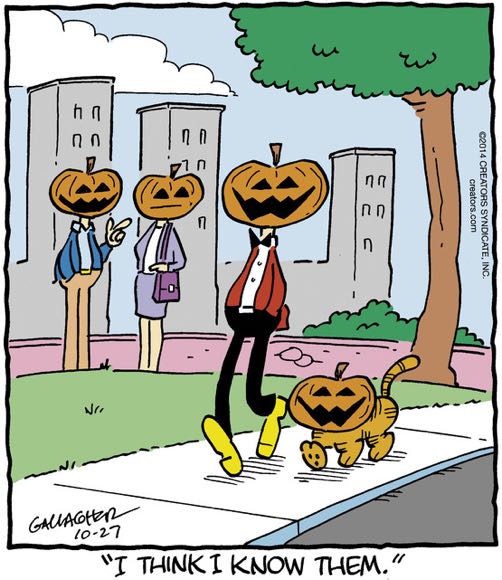 After a nightmarish curse left the town's inhabitants irrevocably transformed, the damned souls are taking hesitant steps towards recognizing one another and reclaiming some part of their lost humanity.
Funky Winkerbean, 10/27/14

Just another day in the teachers' lounge, laughing it up about the endless parade of genetic defectives that make up Westview's children!
Crankshaft, 10/27/14

Although 10 years earlier kids in the nearby town of Centerville went on a violent, terrifying rampage when Crankshaft's family ran out of candy, so maybe Les and his cronies are right to view the local youth with mingled contempt and disgust.
Spider-Man, 10/27/14

Despite his best efforts, Spider-Man will in fact be rescued from his primary antagonist by his secondary antagonist.
Apartment 3-G, 10/27/14

NO MARGO YOU JUST STARTED TALKING OUT LOUD THAT'S THE OPPOSITE OF WHAT YOU SAID YOU'RE SAYING YOU WANT TO DO