Post Content
Crock, 5/3/15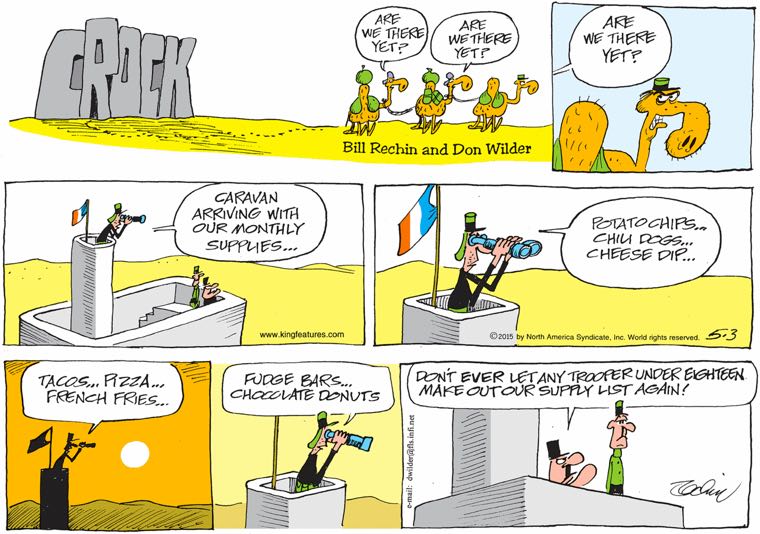 Though Crock is pretty obviously supposed to take place in some version of the French Foreign Legion in some version of colonial North Africa, it's pretty rare to get explicit clues like the French tricolor flying from the fort here. Today we learn that in a desperate attempt to hold onto its crumbling empire, France is employing child soldiers! Shame!
Blondie, 5/3/15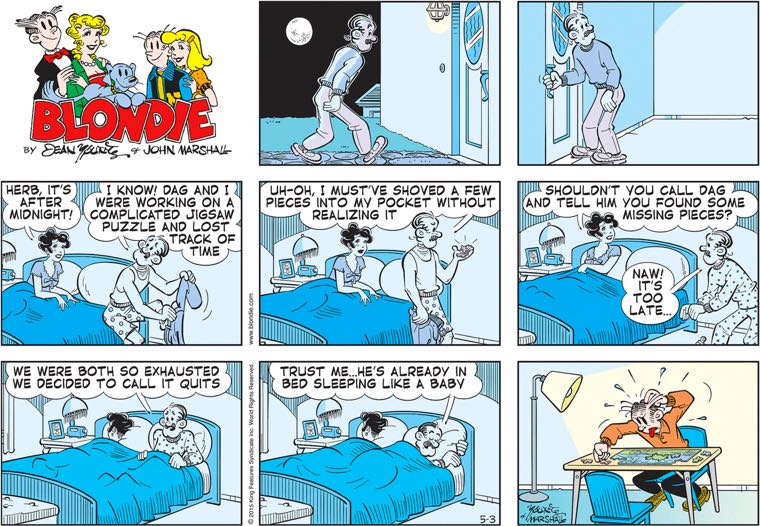 As excuses to hide a secret extramarital affair go, I would rate "oh no I was working on a complicated jigsaw puzzle with my male friend and we lost track of time look ha ha here are some puzzle pieces in my pocket, I'm definitely not making this up" as fairly unbelievable.
Mary Worth, 5/3/15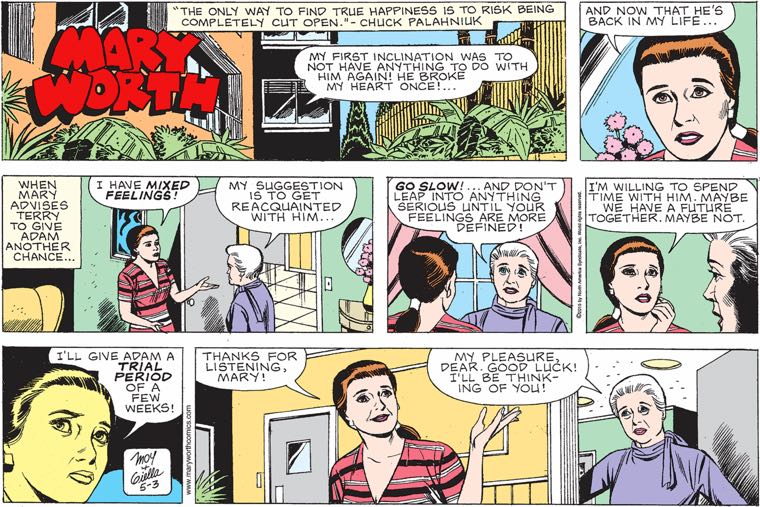 This week in Out-Of-Context Quotes From Inappropriate People That Arrived In Mary Worth Via Brainyquote.com Probably: self-described "transgressional fiction" author Chuck Palahniuk, most famous for writing Fight Club! Very excited to learn at the end of this two-week trial period whether Adam is a figment of Terry's imagination or vice-versa.
Judge Parker, 5/3/15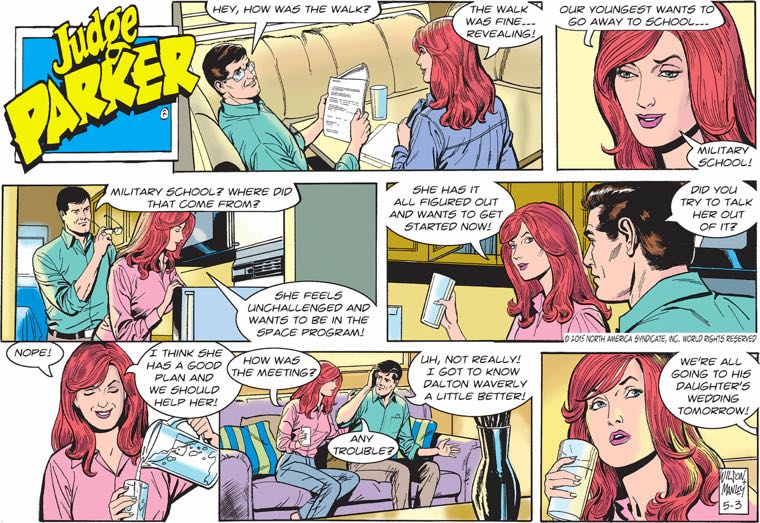 Oh, hey, in all the excitement over Sophie's dreams of warlordship, I forgot to mention how the whole confrontation with Dalton turned out! How it turned out was this: Sam offered to set up some kind of Skype connection so that Dalton could watch his daughter get married, and Dalton sheepishly calmed down. Now Abbey will have to pretend to enjoy watching this poor-person affair on the trailer park's TV, assuming Sophie doesn't decide to bomb it from space.