Post Content
Crankshaft, 5/22/16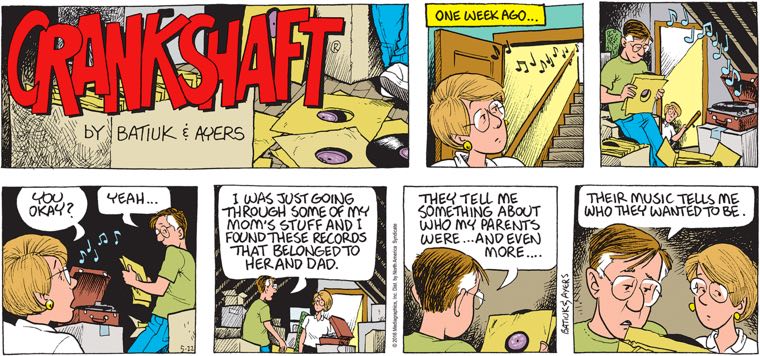 The Funkyverse seems to have taken my proclamed indifference to its chrono-narrative shenanigans as some sort of challenge. "Oh, Mr. Fancy Comics Blogger Man, it doesn't bother you that Funky Winkerbean and Crankshaft take place ten years apart, and yet both also take place in an eternal Comic Book Time present, which right now in both cases is a recognizable 2016? Well, what if we do a fractured-time narrative around Rose's death in Crankshaft, and we keep prefacing every strip with narration boxes like 'One week ago…' and 'Three weeks ago…', but we do it over the course of nearly a month, so it becomes increasingly muddled what the chronological reference point is? How about that, huh?" Well, OK, fine. That would bother me. That would bother me quite a bit, actually!
Funky Winkerbean, 5/22/16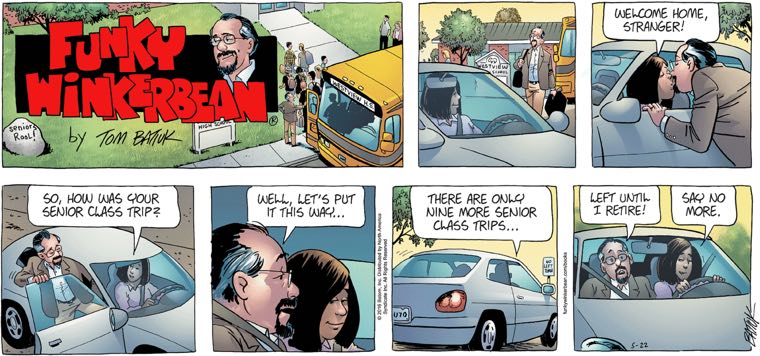 Funky Winkerbean, meanwhile, presents me with a simple pleasure: knowing that, while Les thinks he can glimpse daylight at the end of the decade-long hell-tunnel that is his chosen profession, he'll actually be stuck in place spinning his wheels endlessly until this strip hits its next time-jump, which will no doubt catapult him past his brief joy upon retirement and straight into whatever his next depressing life stage is (old age and death, I would hope).
Mary Worth, 5/22/16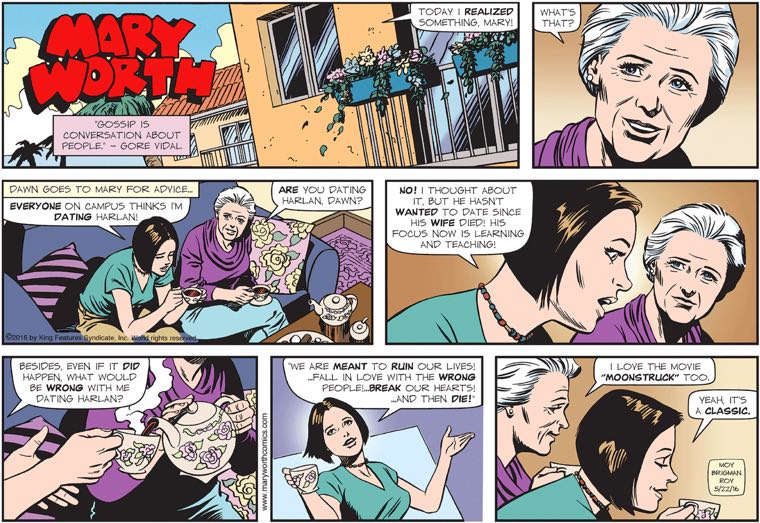 Oh, look, it's Mary Worth's first appearance under the new Sunday strip artistic regime! I give her two thumbs up; the cowl-neck sweater is a particularly appropriate choice. Less appropriate is Dawn's assertion that obviously she's not in love with Harlan, but if she were, would that really be so bad? After all, Cher once fell in love with a bitter, sullen Nicolas Cage in a movie, and that worked out fine!
Judge Parker, 5/22/16

Since Neddy abandoned her old person sweatshop idea, the world has clamored to know: how will the Spencer-Drivers get rich now, at taxpayer expense? Well, it looks like this is how!
Rex Morgan, M.D., 5/22/16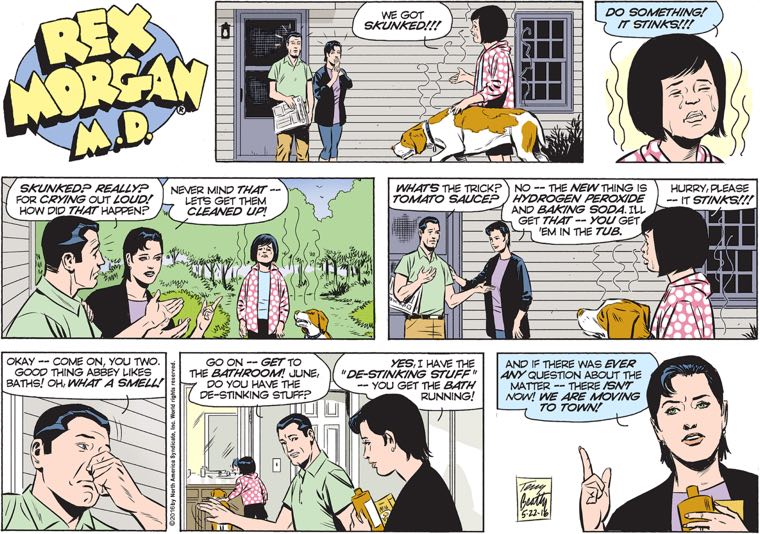 Congratulations to the animals, for finally figuring out how to drive the Morgans out of the countryside!