Post Content
Spider-Man, 5/26/17

I'm not usually in the business of determining when things are racist or not, but I have to deem giving a black cop the line "Mole man or soul man" at least somewhat … questionable. But fortunately the strip quickly pivots away from race to class, as we learn that the police, far from being impartial arbiters of the law, are at the beck and call of the elite: these officers, against their better judgement, apparently have no choice but to set this violent, stick-weilding maniac free at the whim of some rich movie star.
Six Chix, 5/26/17

I actually kind of love that this cartoon is set in some boring white-collar office. They're not spies or government agents or anything like that, just ordinary people driven to paranoid insanity by the realities of modern life.
Shoe, 5/26/17

"Plus, I'm a bird! I don't have any hair to speak of! Now just trim my plumage like I asked."
Family Circus, 5/26/17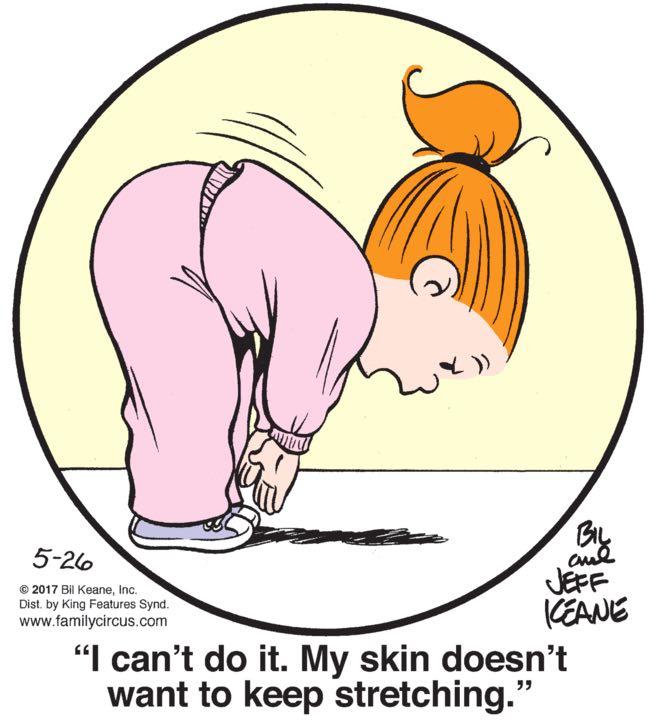 Haha, it's funny because Dolly doesn't fully understand her own anatomy! Yes, that's definitely what's going on here. Surely "Dolly" isn't a swarm of alien insects, testing the tensile limits of the human flesh-suit they're using to infiltrate our society. That would be repulsive, and horrifying.