Post Content
Spider-Man, 12/17/17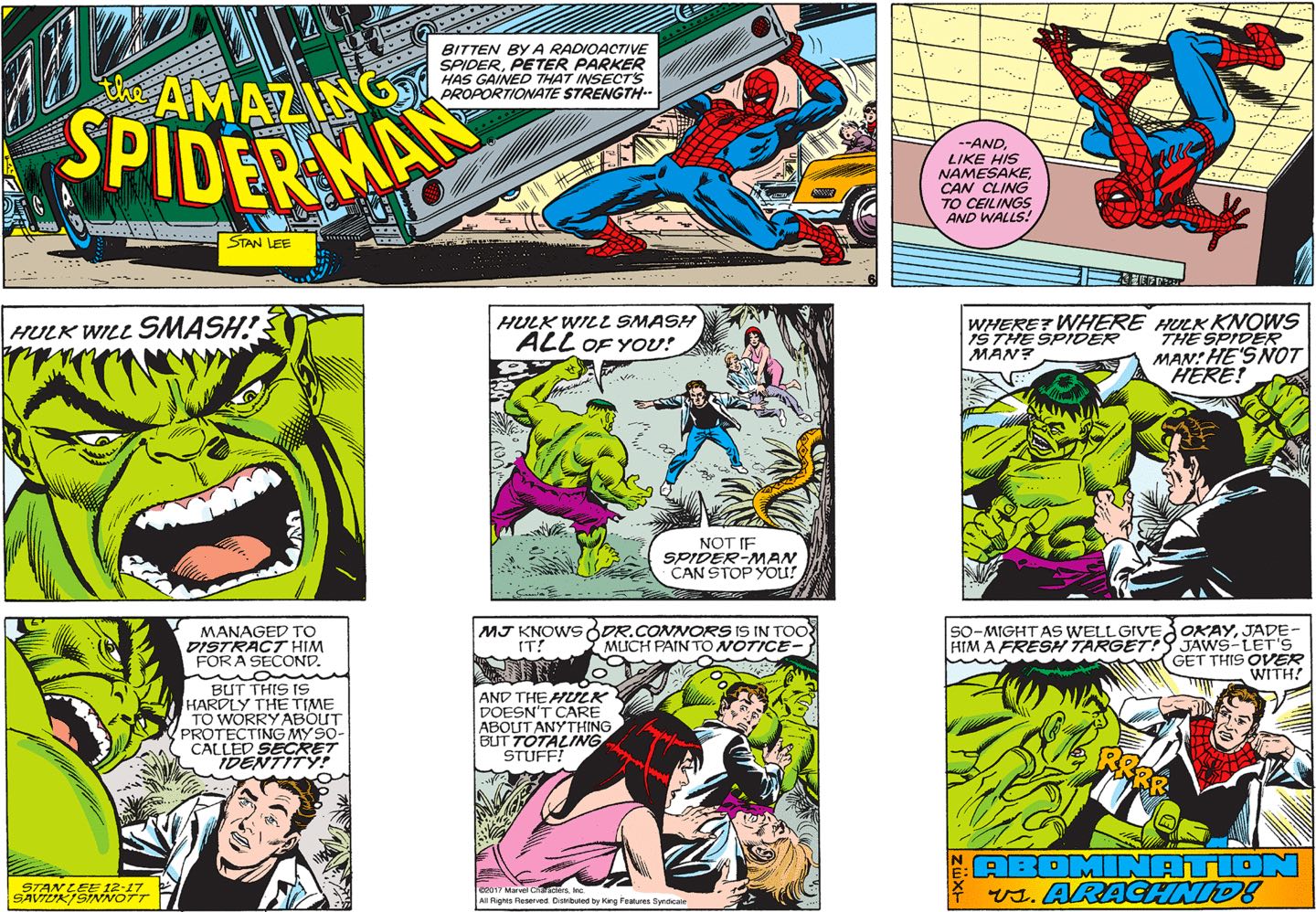 So I guess it's true, Dr. Connors really doesn't know Peter Parker is Spider-man! Fortunately, he's been savagely RRONGK?ed on the leg and so can't pay attention to whatever's going on around him. I personally have never been subject to a leg-RRONGK?ing, but I find this slightly unbelievable! Maybe I'm overestimating my own stamina and ability to focus, but I feel like even if I had some mid-level lacerations in my lower extremities, I'd notice if a guy three feet away from me loudly announced he was Spider-Man and then took off his shirt and it turned out he was wearing the Spider-Man outfit and then he fought the Hulk, proving he was Spider-Man!
Also, I get that Newspaper Spider-Man is trying to capture some of the magic the Hulk brought to Thor: Ragnarok as a super-powered sidekick to the title character, but why call him an "abomination" in the narration box? That's just disrespectful to your guest star.
Pluggers, 12/17/17

Pluggers live their lives surrounded by increasingly nonfunctional garbage.
Hi and Lois, 12/17/17
Is Christmas about the birth of our savior, Jesus Christ? Or is it about elaborate sexual roleplay? The culture war around the holidays continues unabated.