Post Content
Beetle Bailey, 6/6/18

May 27, 1994: the day the Pentagon ordered General Halftrack's troops to prepare to be deployed to support Operation Deny Flight in the Balkans, and, receiving no reply, determined that the existence of "Camp Swampy" in their records must be some kind of clerical error.
Crock, 6/6/18

It's fairly grim that Schmeese has spent years tied to a post, awaiting the imminent execution by firing squad that never seems to come, and I'm glad to see Lt. Poulet acknowledge that this is just part of a larger pathology on the part of the Legion — that a seeming eternity engaged in this grinding colonial war has driven him and his fellow soldiers mad and capable of any kind of cruelty.
Funky Winkerbean, 6/6/18

Never has the process of creating art and the final artistic creation itself dovetailed so closely together as they do in the "Claude Barlow" Funky Winkerbean strips, in which a man writes truly awful puns and then smirks to himself in unbearable self-satisfaction.
Judge Parker, 6/6/18

"Plus we hear you're fucking Randy Parker, and that's gotta be a great way to get the inside info you need to break some stories, right?"
Family Circus, 6/6/18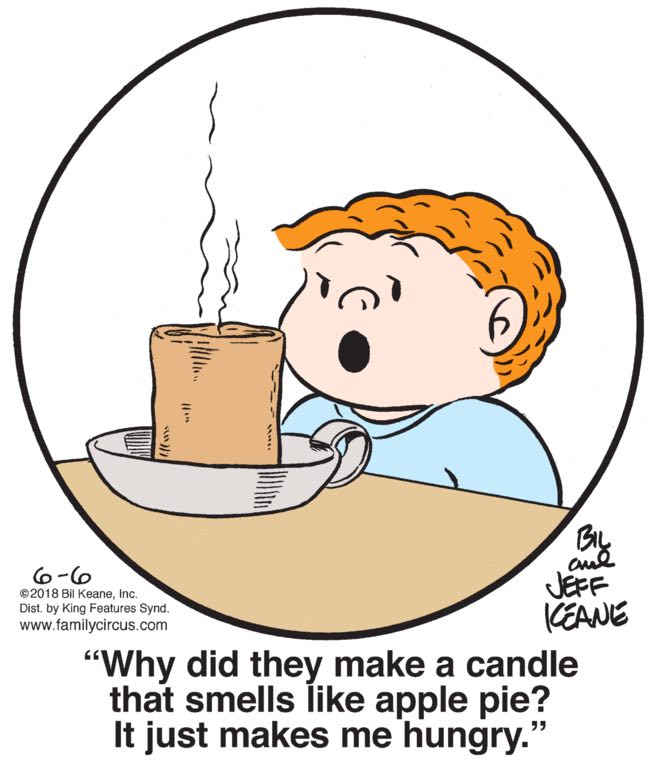 The fact that this panel doesn't depict Jeffy attempting to eat the candle just shows that the Family Circus lacks the courage of its convictions