Post Content
Mark Trail, 11/9/19

Genie isn't just a font of fun Nepal facts, guys! She also understands and respects the privacy rights we all have under HIPAA.
Family Circus, 11/9/19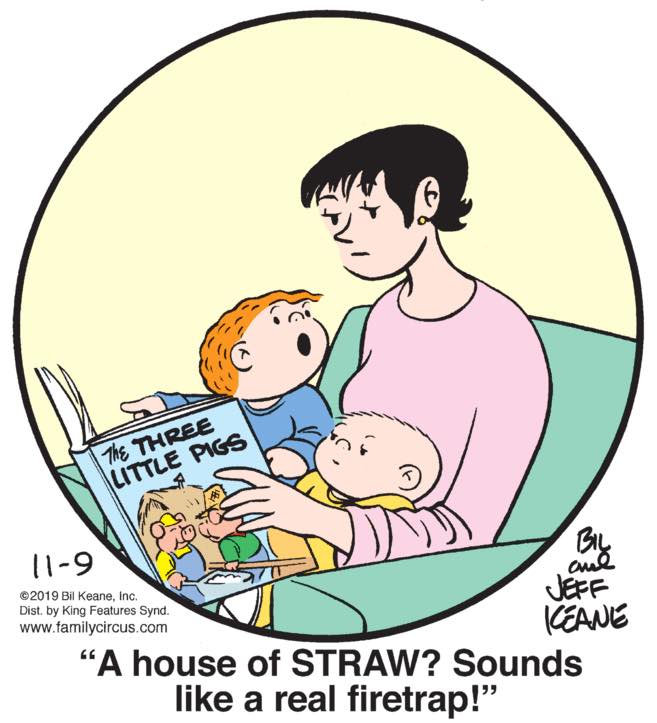 Ha ha, look at Ma Keane's face, you guys. "Sounds like a real firetrap!" That's what finally snuffed out her will to live.
Dennis the Menace, 11/9/19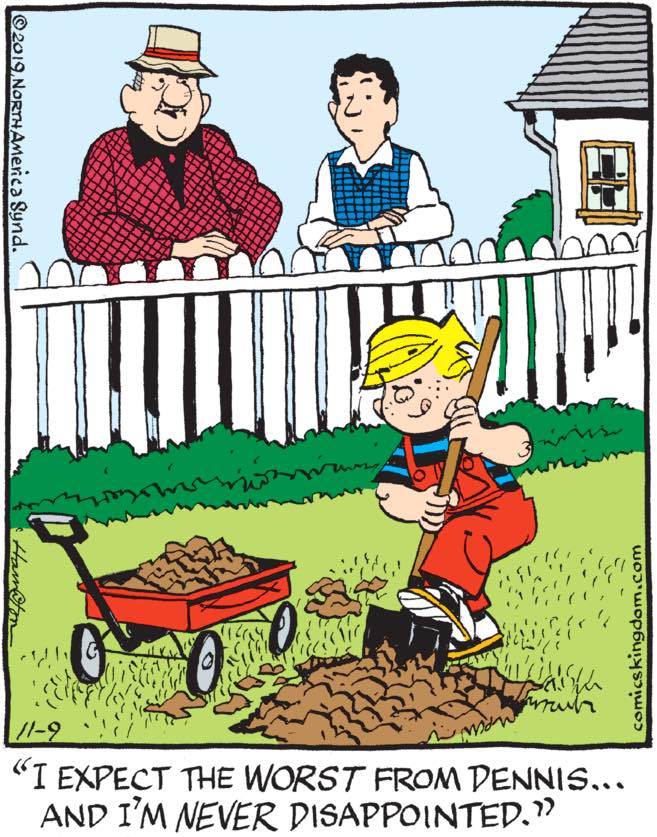 Damn it Mr. Wilson, unless Dennis is deliberately trying to cut through a gas line, or digging a little torso-sized grave for a dismembered torso, you are way overstating things here.
Pajama Diaries, 11/9/19

Meanwhile, over in Pajama Diaries, everyone is achingly starved for physical affection! Ha ha, what a pleasant thing to read about, in the funny papers!