Post Content
Beetle Bailey, 9/6/20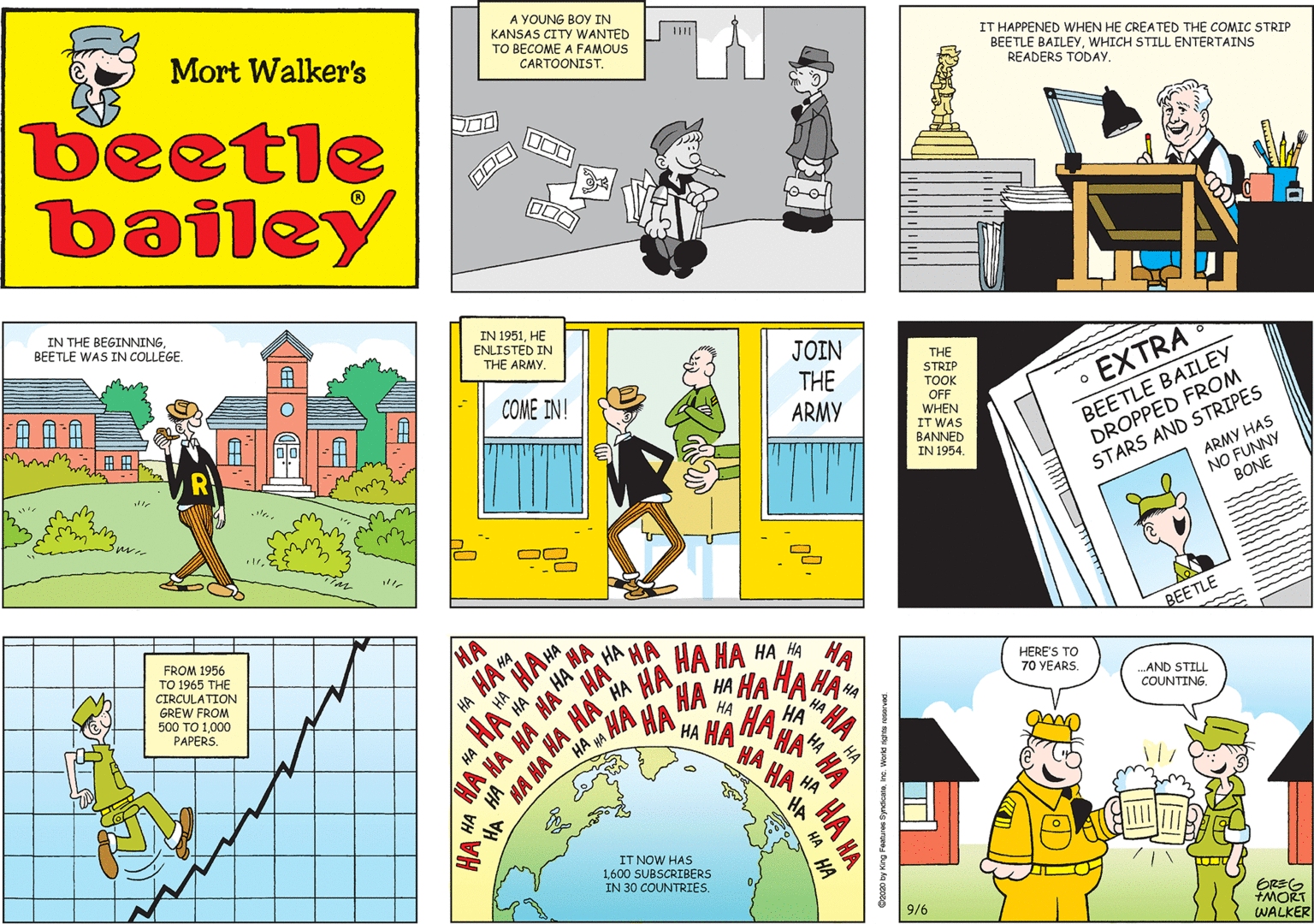 In America during the years after World War II, pretty much everyone was or knew someone who had served in the armed forces. So there were lots of military-themed movies, and comic books like Sergeant Rock, G.I. Joe, Blackhawks, and Army at War. TV "service comedies" included The Phil Silvers Show (Sergeant Bilko), McHale's Navy, Hogan's Heroes, Gomer Pyle USMC, F Troop, and Mister Roberts, and I've probably missed a bunch. Comic strips included Terry and the Pirates and its successor Steve Canyon, The Sad Sack, the original R-rated Stars and Stripes version of Sally Forth by the incomparable Wallace Wood (Google it yourself; this is a family site, sort of), and, of course, Beetle Bailey.
Given the 75 years since VJ Day, lower military enlistment rates, and decline of newspapers in general, I was pretty astonished to see that Beetle Bailey appears in 1,600 newspapers and apparently has a big international presence. Especially since it's basically The Lockhorns in uniform? Anyway, congratulations Walkers, and here's to 70 more — we'll still be here for you; count on it!
Blondie, 9/6/20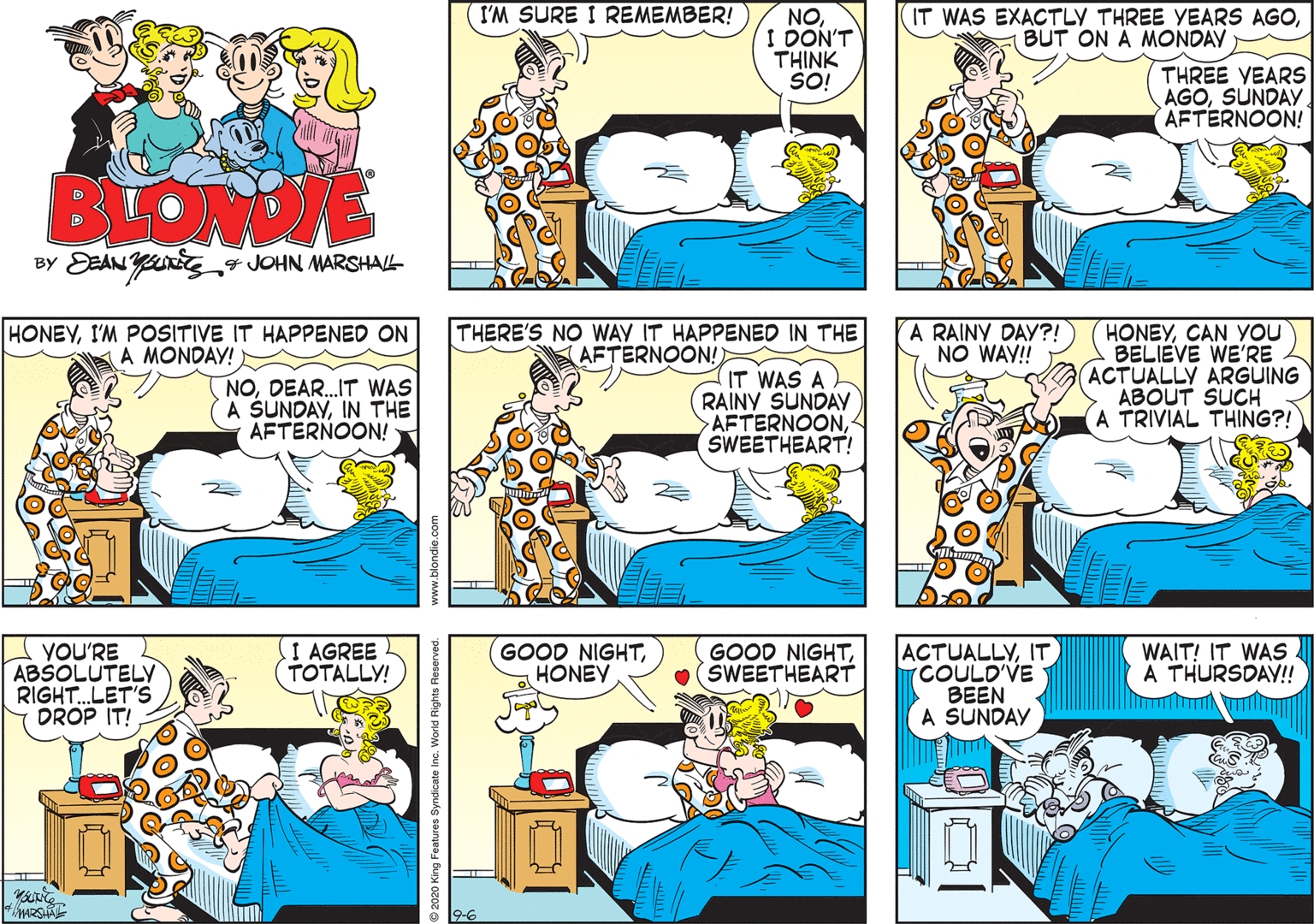 I used to get really steamed about Miz Melba in Gasoline Alley and the endless schtick with her blouse falling off her shoulders, but somehow this here doesn't bother me a bit. Funny.
Hi and Lois, 9/6/20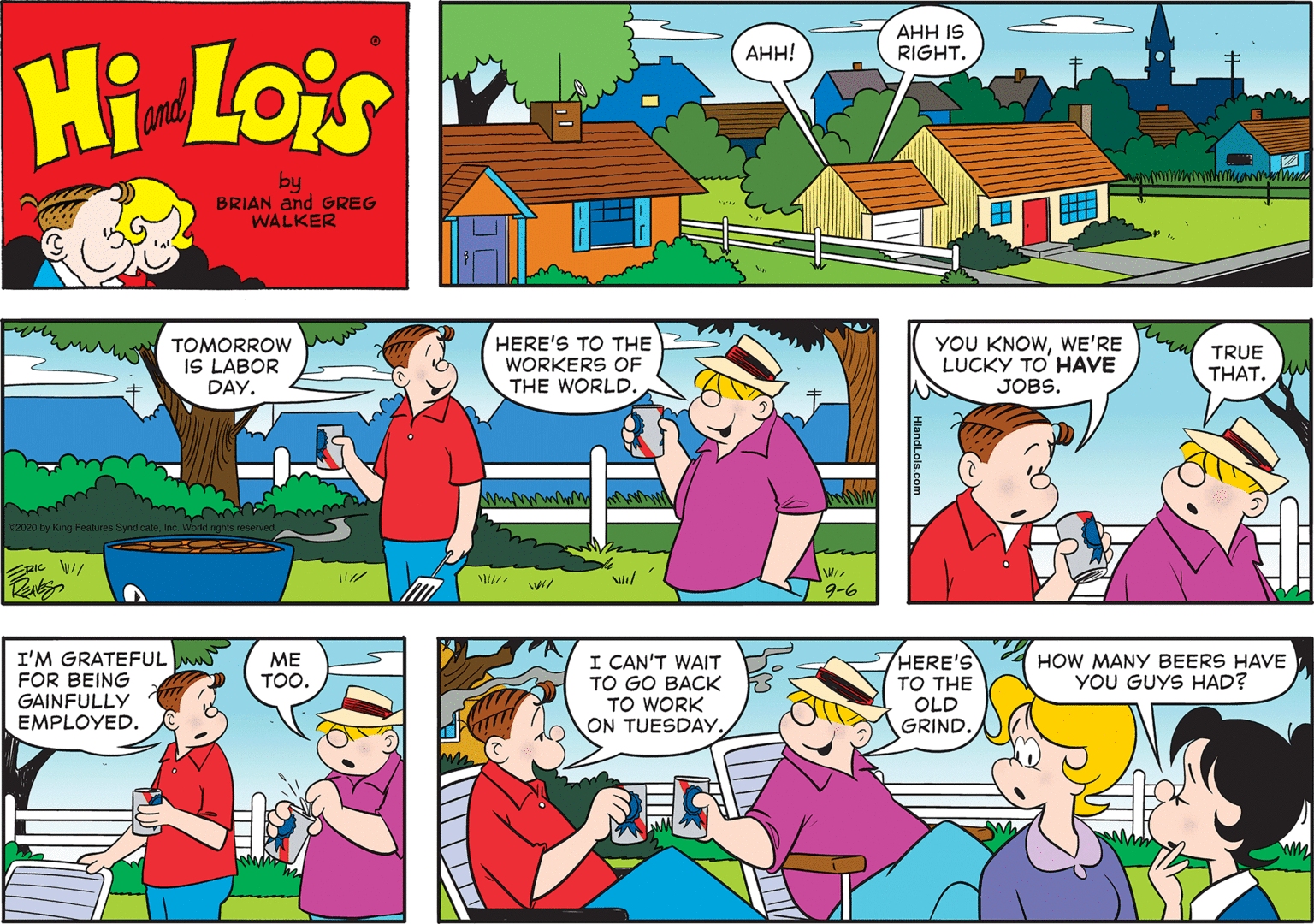 In another of Mort Walker's creations, we learn that Thirsty Thurston isn't just a lazy sot — he's a lazy Communist sot.
Judge Parker, 9/6/20 (panels)

Remember that incoherent screaming I promised you? Well here it is. Bask in it!
Sally Forth, 9/6/20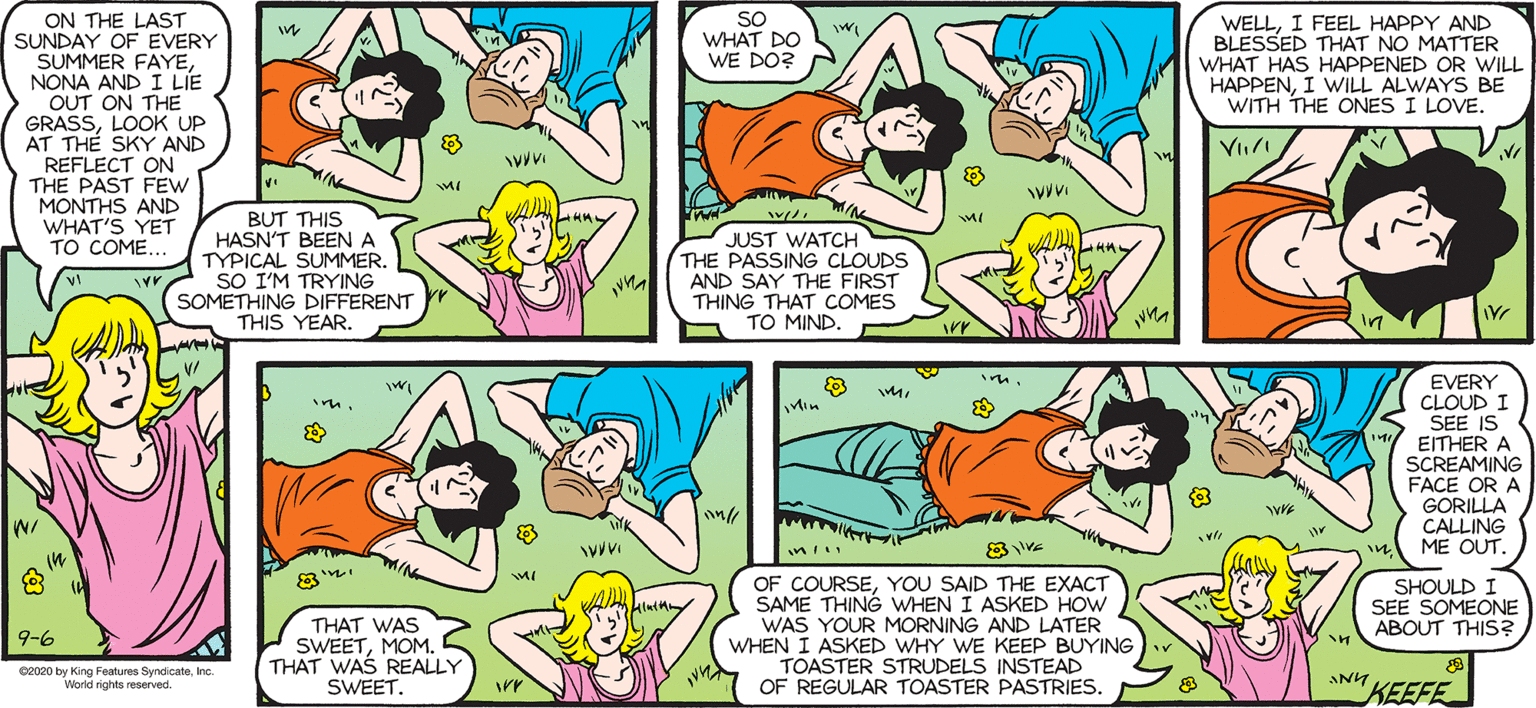 It's like a spinner for the world's saddest board game.
---
Will I stop jonesing on Judge Parker now? Tune in tomorrow and see!
— Uncle Lumpy