Post Content
Marvin, 10/11/20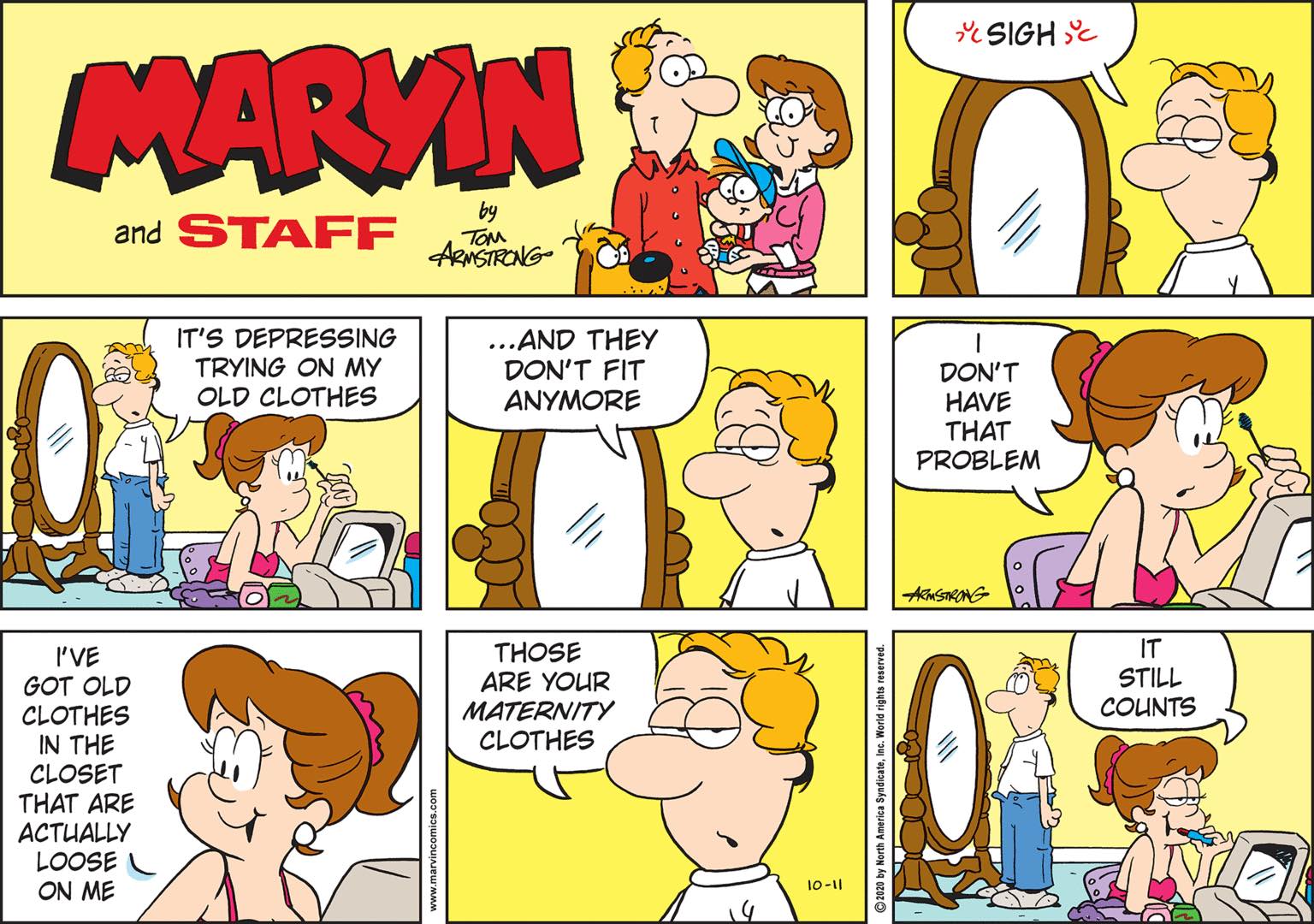 My interpretation of this scene is that Jeff is moping about how he doesn't fit into his ratty old jeans anymore and Jenny is getting all dolled up for a night out on the town without him, and I have absolutely no interest in being disabused of this notion.
Dennis the Menace, 10/11/20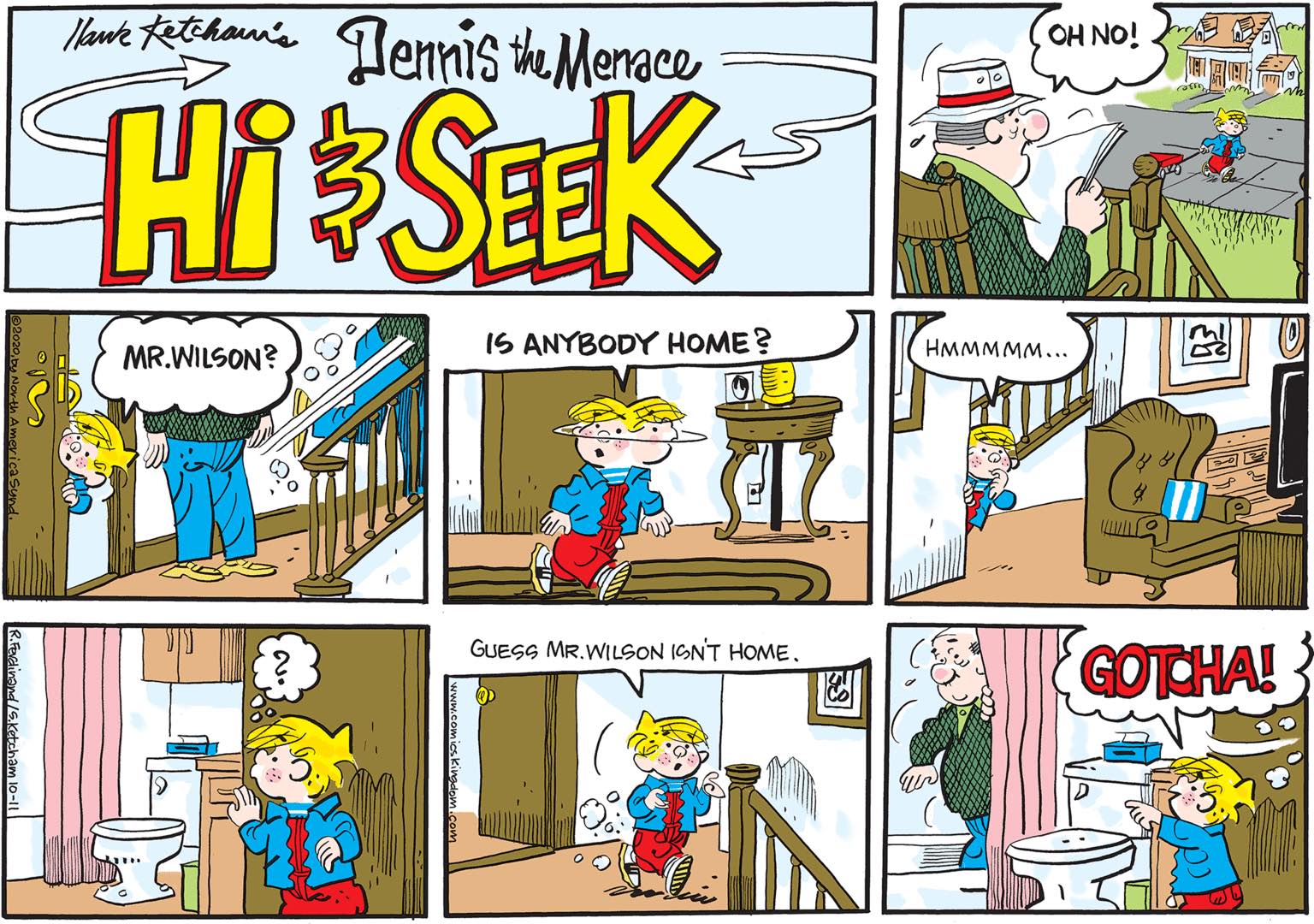 Mr. Wilson, you've tried everything else to avoid interacting with Dennis, and now I think it's time to try the unthinkable: locking your doors.
Mother Goose and Grimm, 10/11/20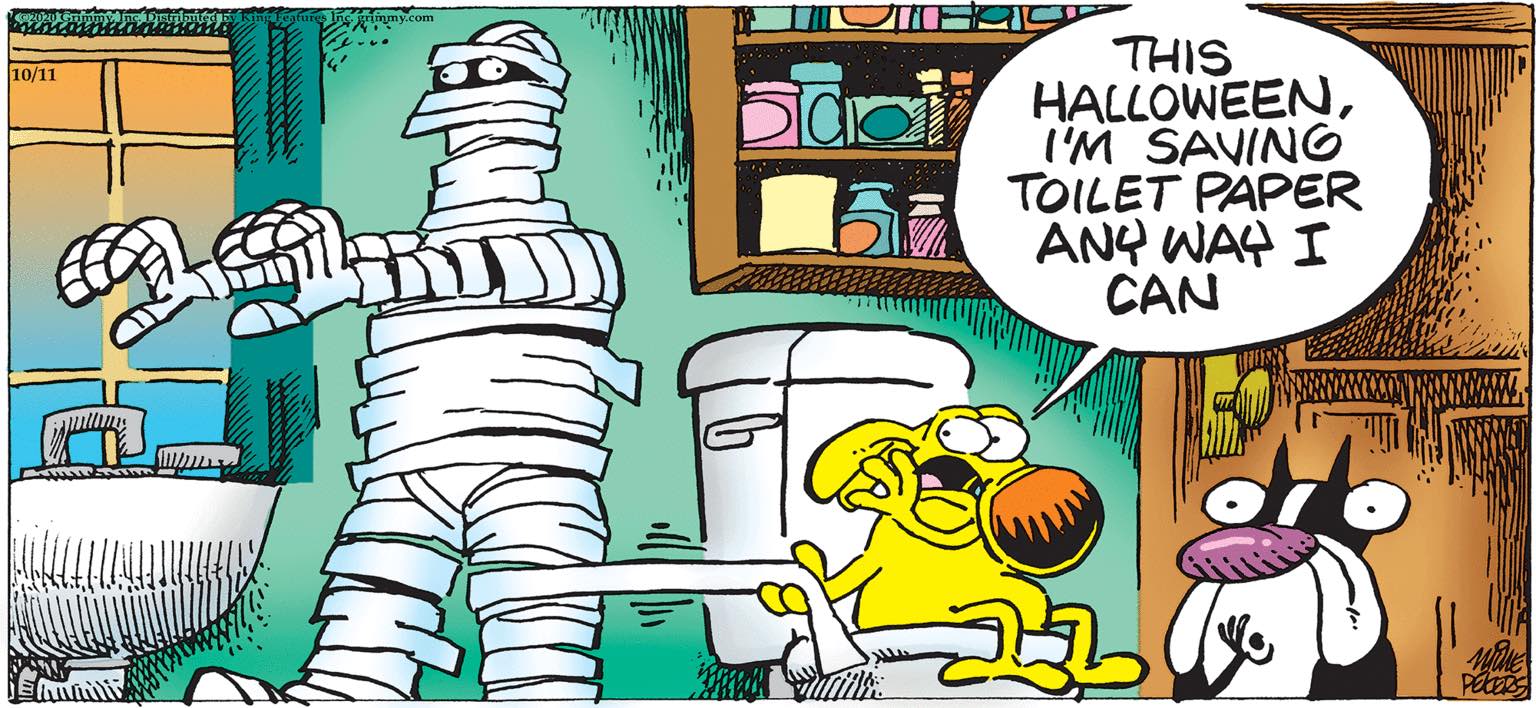 We now know that it's possible for Grimm to use the toilet to relieve himself; it's just that usually chooses not to.