Post Content
Mark Trail, 4/17/21

You know, one thing I didn't really like about the first plot of new-look Mark Trail was that it lacked truly cartoonishly hateable villain — yes, confronting the sins of one's father has a long literary history, but you sort of knew that this was a complex relationship that would eventually, after a fashion, be healed. But a guy who used to go to high school with Mark, who's real condescending to him and is now some kind of cricket-based protein powder impresario and social medial influencer? That's a guy who we're all hoping goes viral on Bikbok when Mark punches him in the face.
Blondie and Dennis the Menace, 4/7/21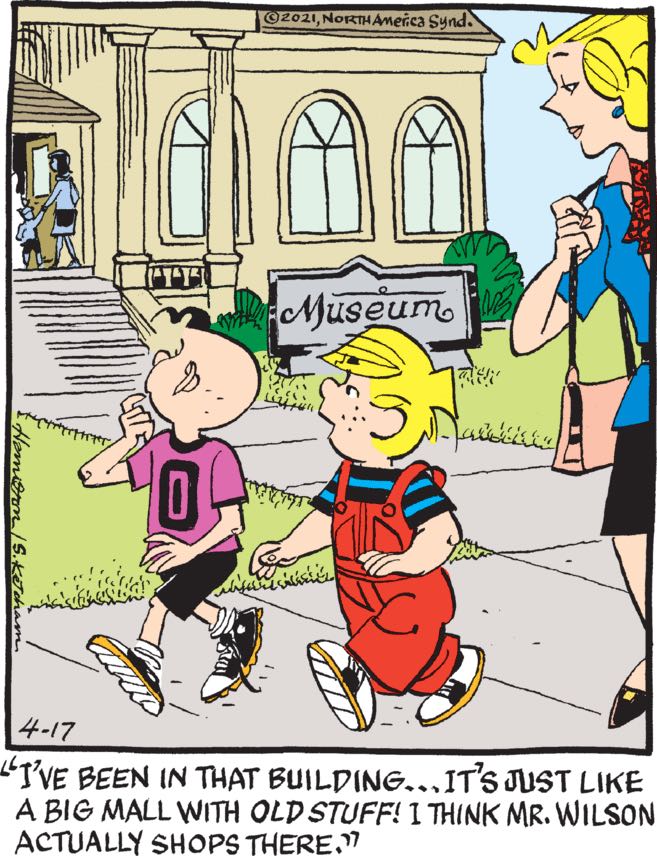 I've always assumed that Blondie is going for a whole Dennis vs. Mr. Wilson vibe in its Dagwood and Elmo strips, and I have to say that it simply does not come anywhere close to it. There's a real sense of animus there that Blondie's anodyne amiability is simply incapable of capturing.
Pluggers, 4/7/21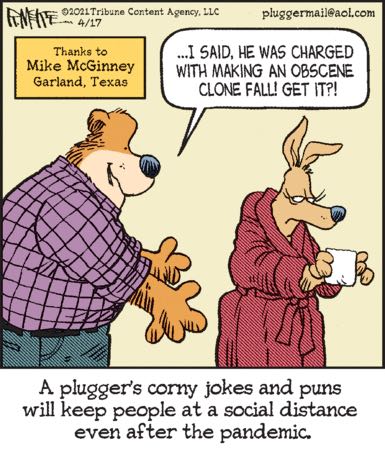 I don't usually praise the art in Pluggers, but I genuinely love the expression on kangaroo-lady's face here. That is 100% the look of a woman who plans to file for divorce two weeks to the day after she gets her second vaccine dose, and has in fact taken any number of concrete steps to make that process go as quickly as possible.