Post Content
Crock, 11/14/21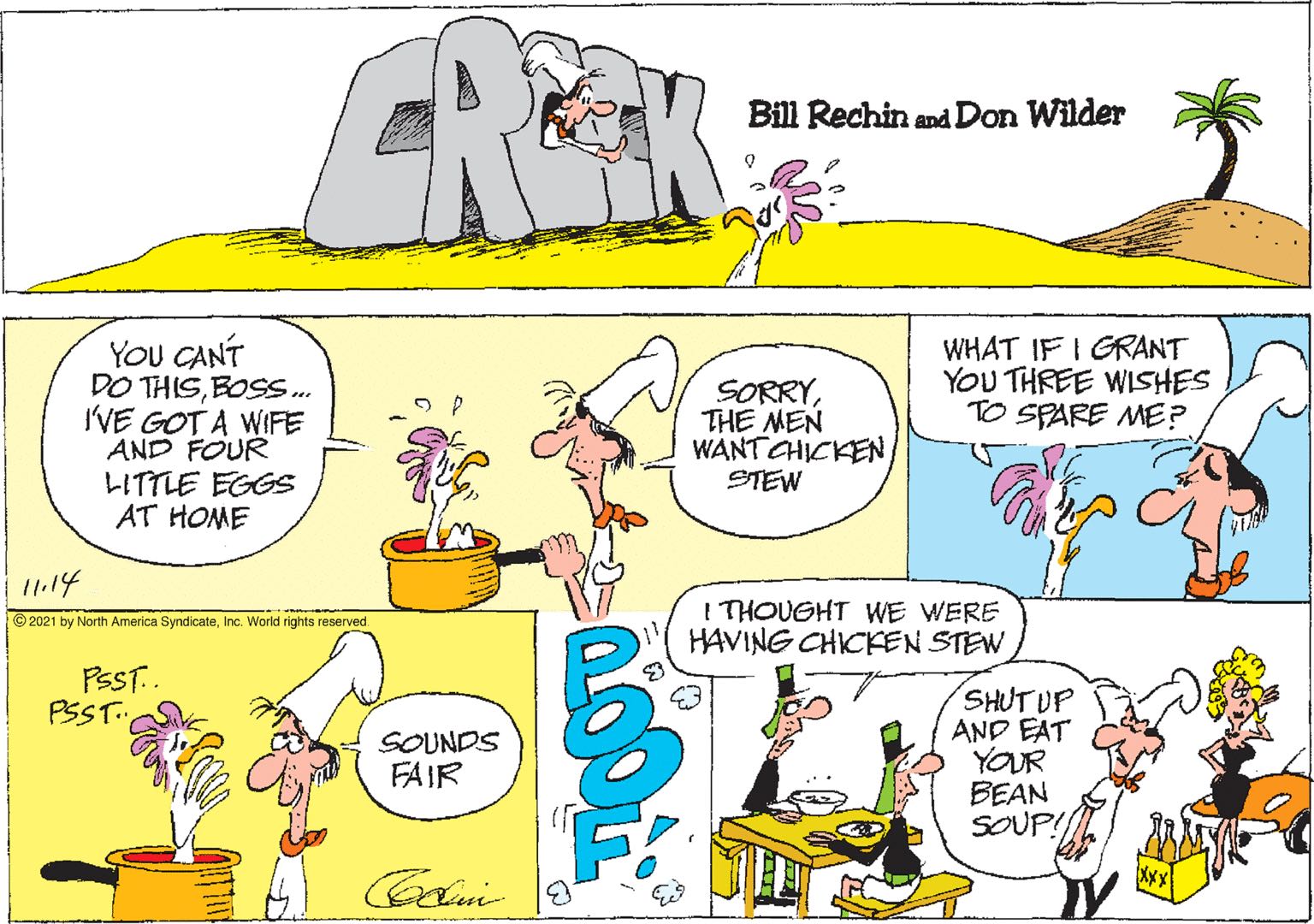 Crock has a long-running bit about how there's a talking chicken who's always on the verge of being cooked and eaten by the strip's Legionnaires, but I don't think they've ever implied before that this chicken has magic powers, beyond the ability to speak English (or, depending on how you think the Crock world-building works, French that's getting translated into English for the American reading audience). Anyway, for some reason it's really amusing me to think that the POOF between the last two panels is not meant to represent a genie's summoning spell, but instead elides a sequence where the chicken manages to procure booze, a fast car, and a willing woman for the fort's cook through non-magical means, like persuasion or calling in a bunch of favors or something. Would the fact that he's a talking chicken make these tasks easier or more difficult for him to accomplish? Discuss.
Dennis the Menace, 11/14/21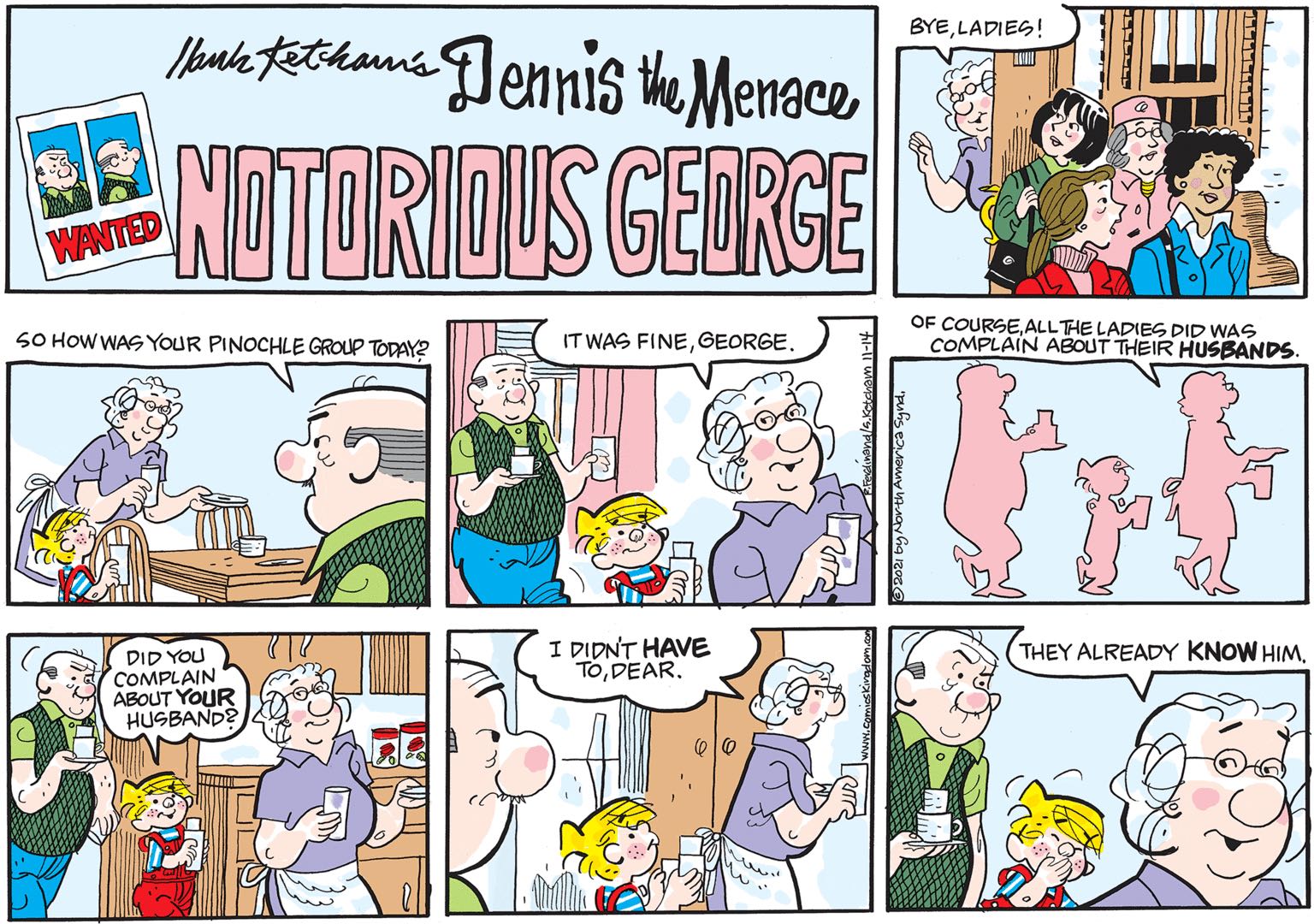 Based on the title of today's strip, I first assumed that Mr. Wilson was planning to launch a hip-hop career, and then I saw the WANTED poster and figured maybe we were about to learn that he was a criminal and he's been on the run from the law this whole time. But no, it just turns out that all of his wife's friends know he's an asshole.
Hi and Lois, 11/14/21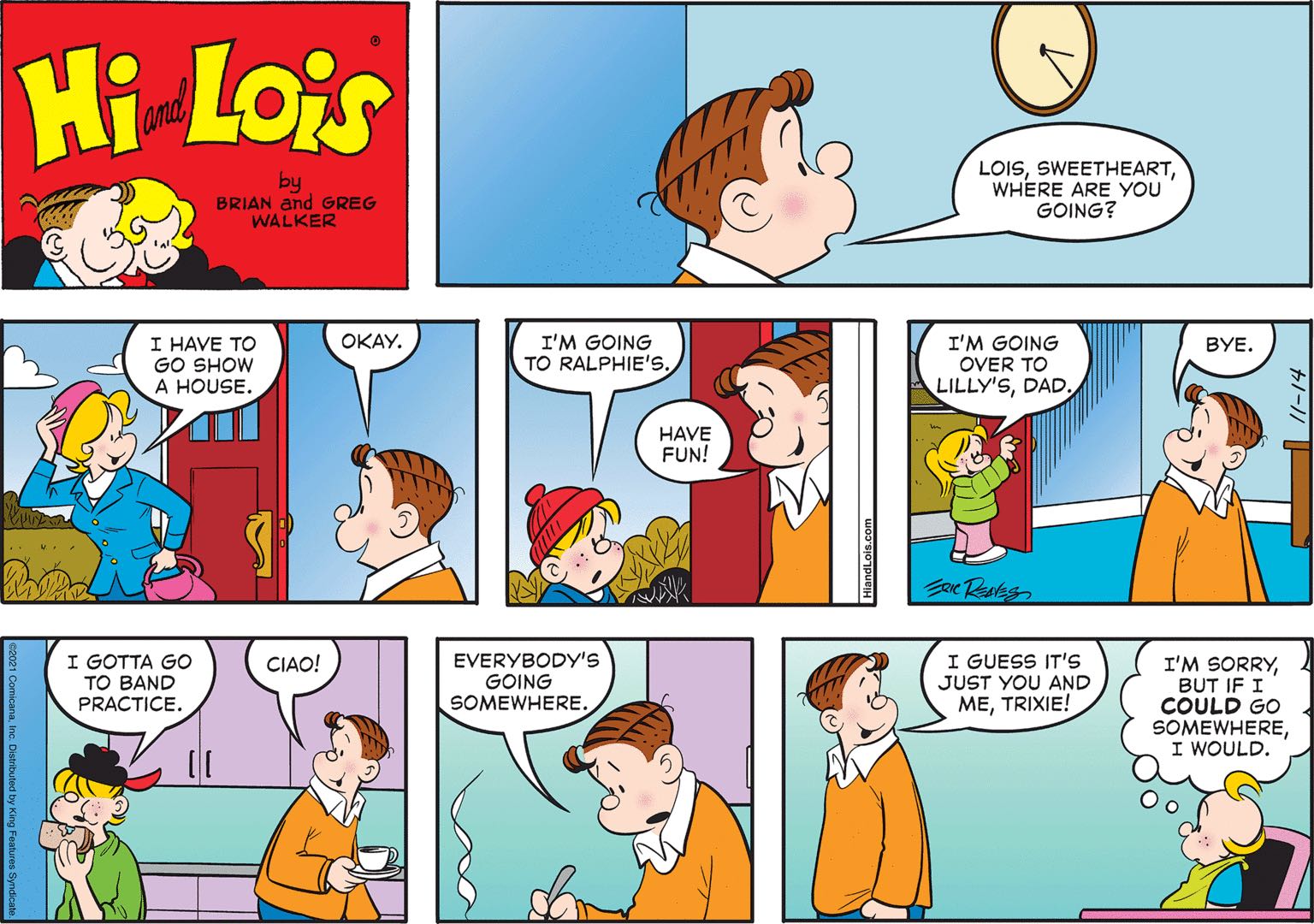 Ha ha! It's funny because nobody in Hi's family wants to spend time with him, not even his baby!