Post Content
Pluggers, 2/19/13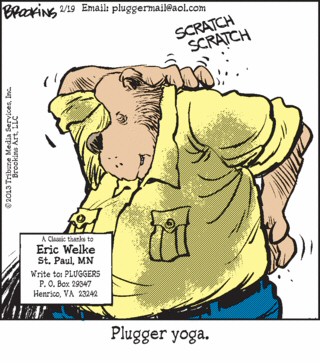 Flea track and field.
Better Half, 2/19/13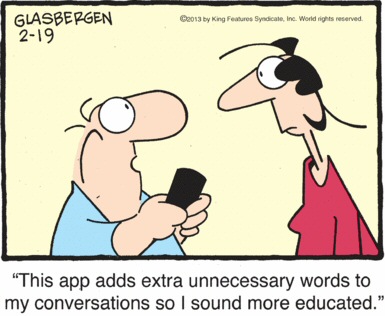 Hey, Stanley — send that app on over to the folks at 9 Chickweed Lane, wouldya? Save 'em some typing.
9 Chickweed Lane, 2/19/13

Thanks, Stan. I'm sure they appreciate it — just look at those big smiles!
Rex Morgan, M.D., 2/19/13

Oh, poo. Looks like Our Honey isn't challenging any normative gender constructs after all; she's once, twice, three times a — well, I guess lady isn't quite right either. Anyway, she made quite an impression on Rex there: look at him covering the smoking socket of the eye that was exposed to her naked ladyparts, or maybe he's trying to pluck it out per Matthew 18:9? Either way, if that image could be pasted over the first panel of every comic ever, this blog wouldn't need to do much else:
Funky Winkerbean, Mary Worth, Judge Parker, Crankshaft, 2/19/13 (panels, modified)
UPDATE — Hey, check out Faithful Reader Druj Nasu's Automatic Rexifier, which Rexifies many, many more strips, and Faithful Reader Nehemiah Scudder's Rex Agony Blank, which lets you play along at home. Thank you, Faithful Readers!
— Uncle Lumpy