Post Content
Six Chix, 11/24/14

All the turkeys are trying to get out of town this week! That's because it's almost Thanksgiving, and they're justifiably terrified that they're going to be killed and eaten.
Blondie, 11/24/14

But none of them ever imagined that, after they were killed but before they were eaten, Dagwood Bumstead might sexually fetishize their corpse.
Better Half, 11/24/14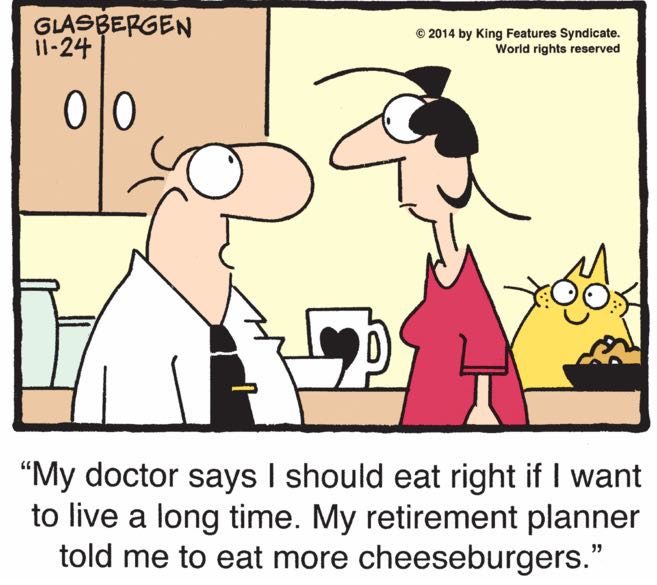 As a financial advisor, it's tough to keep coming up with "fun" ways to say "Welp, looks like you're gonna die in poverty!"
Marvin, 11/24/14

"Constipated? Ha ha, it's funny because Marvin has no problems making bowel movements! You can tell because he always smells like feces! Ha ha!"
Luann, 11/24/14

Hey, remember when Guther and Rosa decided to move to Peru for, uh, some reason? I had been thinking it was in order to do something noble but now we see that they're just working in an extremely boring-looking call center.
Funky Winkerbean, 11/24/14

"We've swapped something you might actually want for something you definitely won't!"
Mary Worth, 11/24/14

"My daughter? Oh, I definitely don't love her. If I did, I'd have talked about her up top, when I was telling you about people I loved."
Spider-Man, 11/24/14

Having lived in Los Angeles for nearly three months, I can assure you that panel two's depiction of a Hollywood producer is 100% accurate.