Post Content
Rex Morgan, M.D., 12/11/13

All the top etiquette experts agree: If you gave one of your dinner guests a handjob in high school, it's best to bring it up as early in the evening as possible, to get any potential awkwardness out of the way.
Gasoline Alley, 12/11/13

Ha ha, look at Slim's horrified thousand-mile stare! "I never thought any of the children would do … that … on my lap, and yet it keeps happening — again, and again and again…"
Marvin, 12/11/13

Marvin is just now realizing that he's a literal demon from hell.
Mary Worth, 12/11/13

"I could take a black and white picture of all these black and white pictures! It'd be 'self-referential' or 'metatextual' or whatever bullshit the kids are saying these days."
Momma, 12/11/13

I'm preeeeettty sure that Francis has knocked some girl up.
Heathcliff, 12/11/13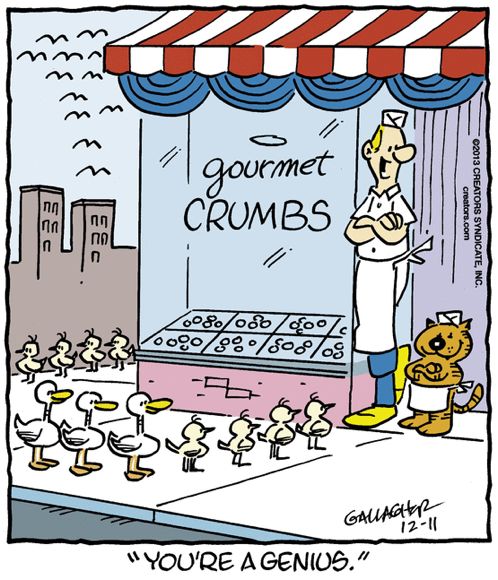 BUT HEATHCLIFF
BIRDS DON'T HAVE ANY MONEY
THE ONLY FLAW IN YOUR PERFECT PLAN