Post Content
Crankshaft, 6/4/17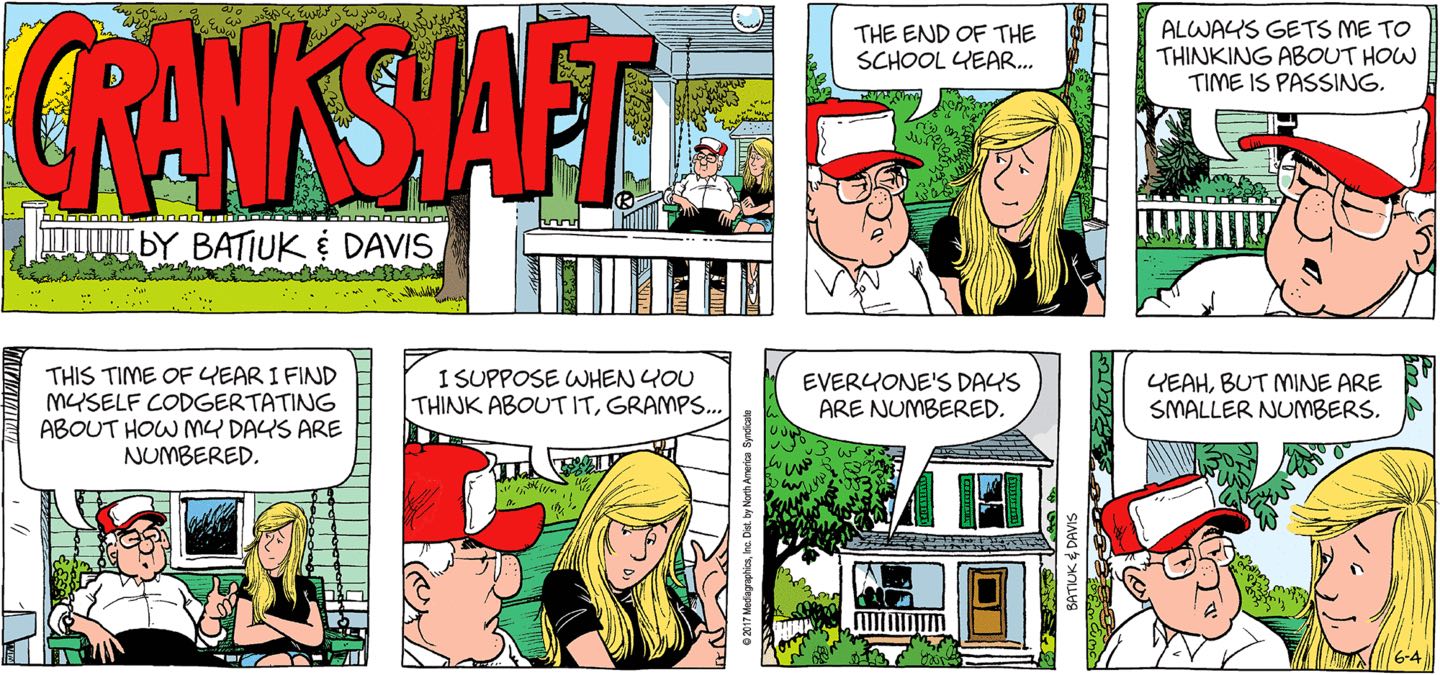 Earlier this week we got treated to yet another hint that Crankshaft is trapped in temporal amber, always on the verge of death but never quite getting there. That's really something for comics obsessives like me and the readers of this blog to contemplate, though. Today's strip gets back to the simple, core message the Funkyverse has for casual readers turning to the funny pages for a wistful smile and a little escapism: all of us are going to die, and some of us sooner than others.
Panel from Slylock Fox, 6/4/17

Solution — Count Weirdly still has a pre-animalpocalypse mindset. He clings to the old ways, where there was a hierarchy of species, with his own, of course, on top. "Max?" he thinks, typing various combinations into the password field with no effect. "Is Max his pet?" Sly and Max smile at him with mingled pity and contempt. This is the new age. The standings of various species have been dramatically leveled, and Slylock chose that outdated password hint to remind him of the social order he now serves. His password is "NO GODS NO MASTERS".
Panel from The Family Circus, 6/4/17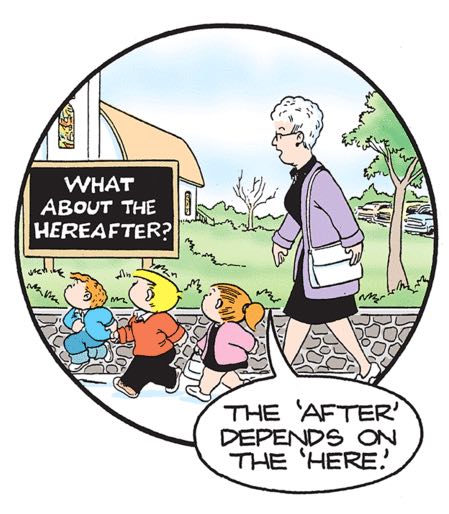 "There, I just summarized the whole long boring sermon for you! Now let's go to the dog track. Don't tell your parents."
Mother Goose and Grimm, 6/4/17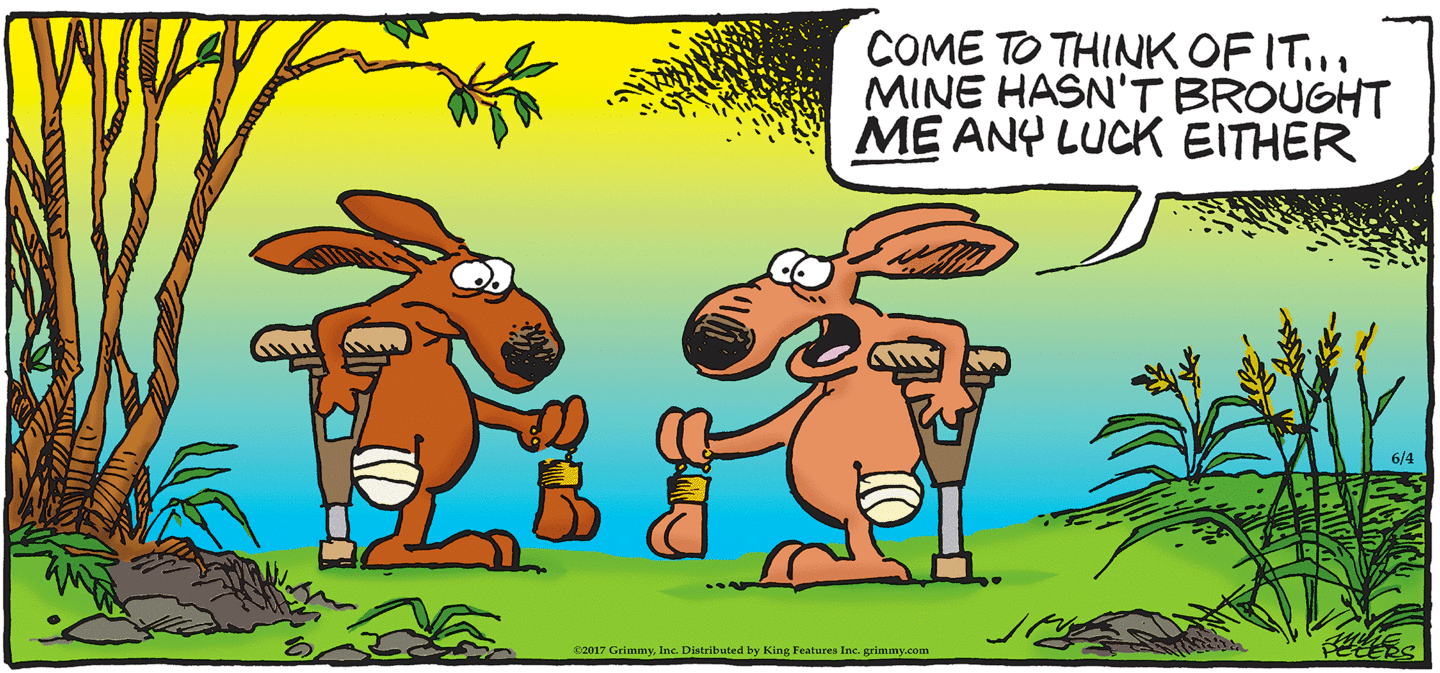 Well, let's just see what these adorable bunnies are up to in this whimsical comic strip and AAAUGH AAUGH AAAUGH THEY'VE AMPUTATED THEIR OWN LEGS IN ORDER TO IMPROVE THEIR FORTUNE AND NOW THEY'RE HAVING REGRETS ABOUT IT, WHAT HELL-NIGHTMARE IS THIS