Post Content
Crock, 6/21/18

[extremely hack '90s standup comedian voice] Hey, you guys, uh, you heard about this "Google"? They got all these crazy names for things on the Internet. [adjusts tie] It's wild, man, it's wild. Hey, what if there was some old wise man in a cave and it turned out he was just surfing the web using "Google"? [pats forehead with handkerchief] That'd be pretty crazy, huh?
Gasoline Alley, 6/21/18

Well, we've moved on from Slim's erotic concussion and have started a new Gasoline Alley plot, about a centenarian with paranoid delusions about the personal care industry, and I'm not gonna lie: I am hooked.
Family Circus, 6/21/18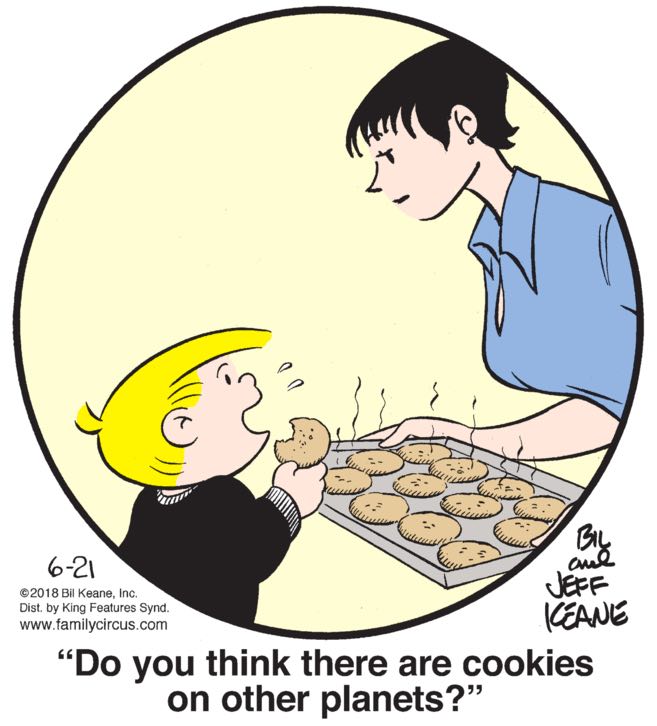 Look at those eyes! Look at that spittle! Listen to the unhinged ravings! Billy is in the middle of a full-on cookie mania, and it's difficult to watch.
Hi and Lois, 6/21/18

WHEN YOU'VE COMMITTED A SIN SO GREAT THAT EVEN THE SUN ABANDONS YOU