Post Content
Mary Worth, 6/11/23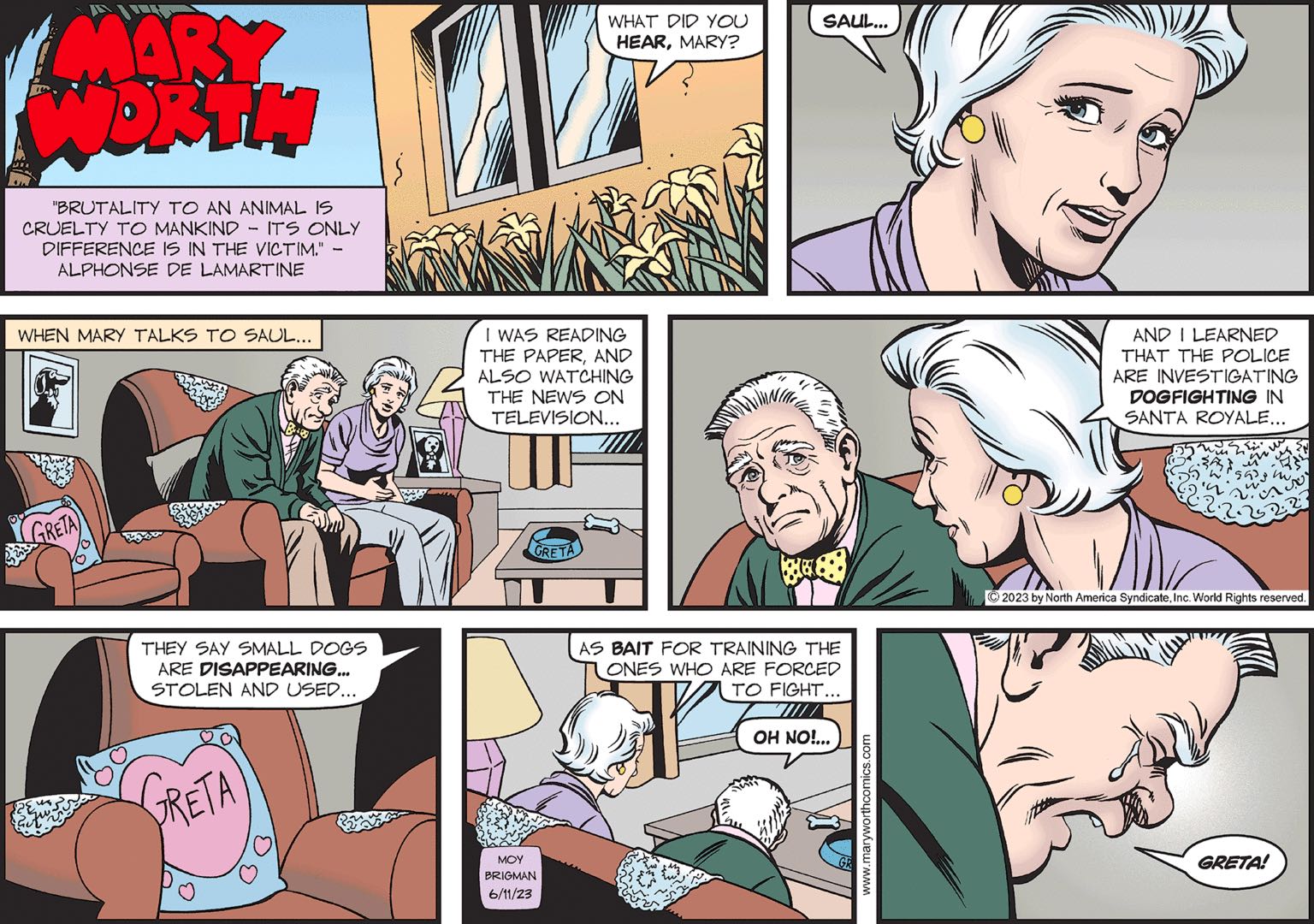 Yes, blah blah, Saul breaks down sobbing because his beloved Greta has become bait for for fighting dogs (DO NOT WORRY, THERE IS ZERO CHANCE THAT A DOG IS GOING TO DIE HORRIBLY IN A MARY WORTH PLOT, GRETA WILL BE FINE), but what I want to focus on is that Mary sets this up with "I was reading the paper, and also watching the news on television." We get it Mary, you have a diverse and varied news diet (made up of sources that were widely known before before 2001 or so).
Bizarro, 6/11/23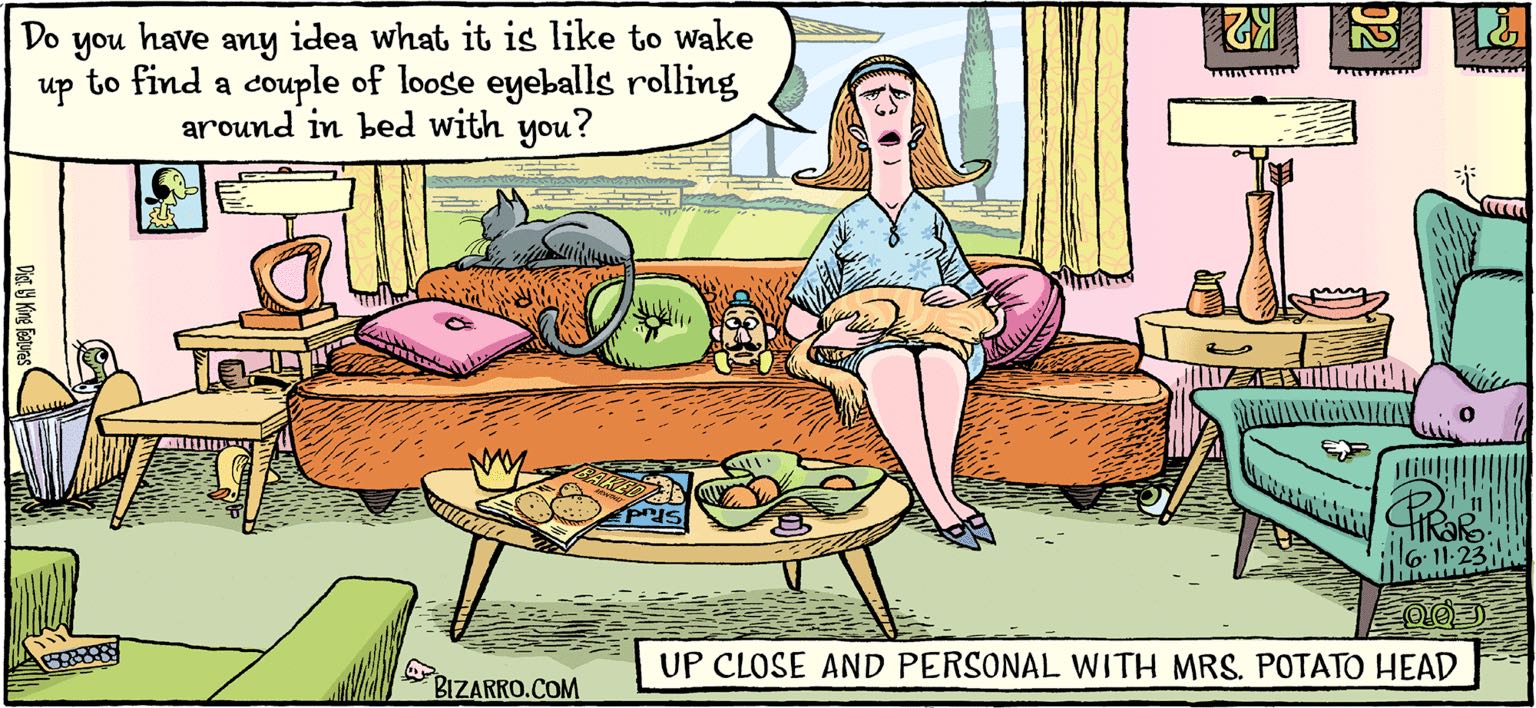 I know that the "oh, is there a Mrs. Potato Head?" genre of joke is tempting, but — and I'm sorry to be a killjoy — it would work a lot better if not for the fact that there is a Mrs. Potato Head, and she was introduced as part of the Potato Head extended universe in 1953, just a year after Mr. Potato Head debuted, and she appeared, voiced by Estelle Harris, most famous for playing George's mother on Seinfeld, in three different Toy Story movies. That said, I appreciate the route this strip took with it, which is to imagine a human woman married to a literal plastic toy, whose eyes sometimes fall out when you're in bed with it, as you would expect them to.
Family Circus, 6/11/23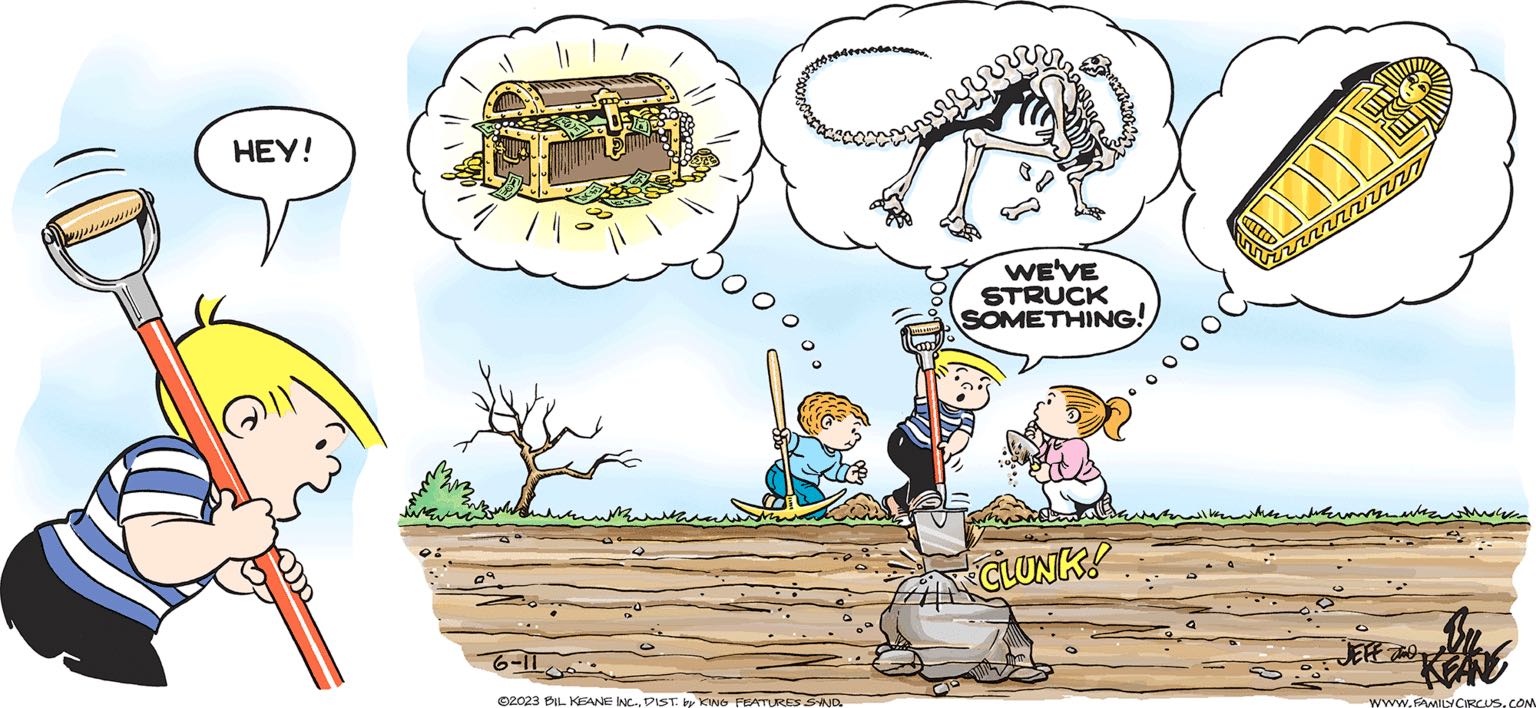 Gotta go with Dolly as having the best imagination of the Keane Kids here. She's dreaming of unleashing some ancient Pharaonic curse onto her family, and frankly I'm rooting for her.