Post Content
Marvin, 3/8/15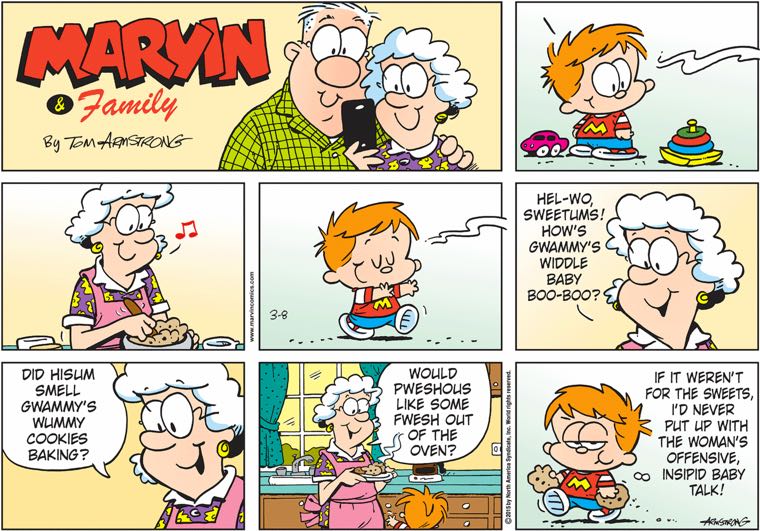 Ha ha, it's funny because Marvin holds his grandmother and her affection for him in contempt, but pretends he loves her because he wants cookies! You know what, maybe go back to the poop jokes, they're less grim.
Dennis the Menace, 3/8/15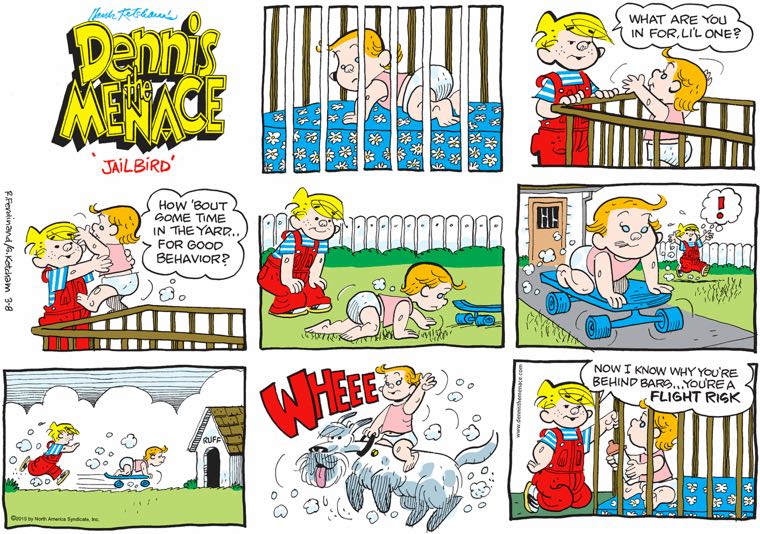 Ha ha, it's funny because Dennis almost got this baby killed! The real menace is whoever just dropped this toddler off at the Mitchells' house and then took off into the night, along with Dennis's parents.
Crankshaft, 3/8/15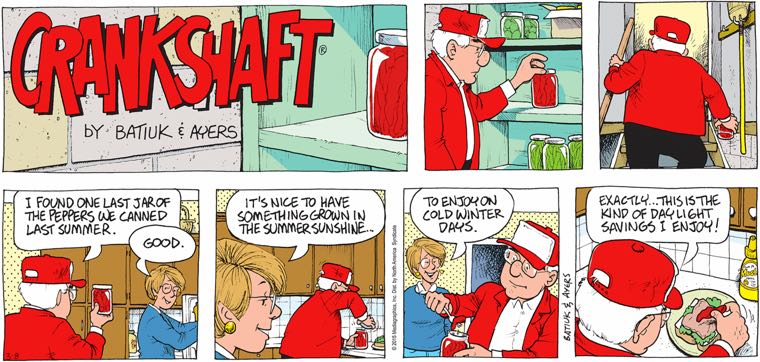 This is the kind of Daylight Savings Crankshaft enjoys! The other kind, the kind that the U.N. cooked up to weaken American vitality and sap our precious bodily fluids — that kind he's not a big fan of.
Hagar the Horrible, 3/8/15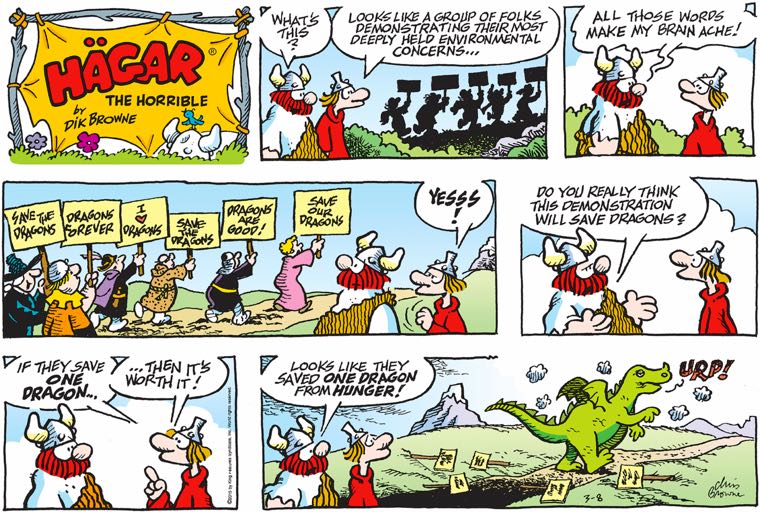 Ha ha, environmentalists, amiright? Always trying to save nature, despite the fact that nature is evil and must be destroyed!
Panel from the Lockorns, 3/8/15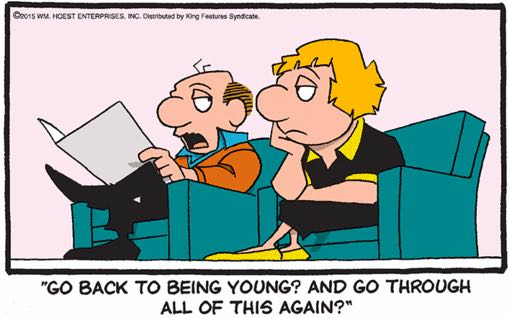 If there's one thing Leroy has learned from his many years on this Earth, it's that life is terrible and death is preferable in every way.
Panels from Judge Parker, 3/8/15

Are you guys ready for the Erotic Education of Neddy Spencer? Because it's definitely happening.