Post Content
Click the banner to contribute to the Comics Curmudgeon. Details here.

It's the Fall Fundraiser! The Comics Curmudgeon is depending on generous readers like you!
---
Hi and Lois, 10/18/16

Lois, if you're going to raise expectations like that, shouldn't you make some minimal effort to meet them?
Funky Winkerbean, 10/18/16

Football penalty flags are yellow. The official isn't ejecting Bull, he's giving up.
Mary Worth, 10/18/16

Mary suggested Iris should maybe spend a little more time with Tommy. Now she has to settle for a mere week of congratulations, because they squandered the Peace Prize on that Santos dude.
SO UNFAIR.
Heathcliff, 10/18/16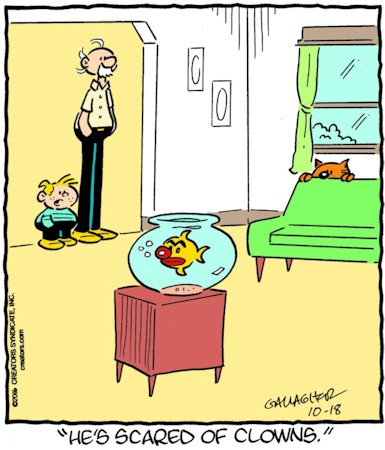 Evolution moves fast chez Heathcliff.
Rex Morgan, M.D., 10/18/16

I guess it must be far enough down the line for Michelle and Jordan Like the Country to resume flirting. 'Cause that's some straight-up banter right there.
Ballard Street, 10/18/16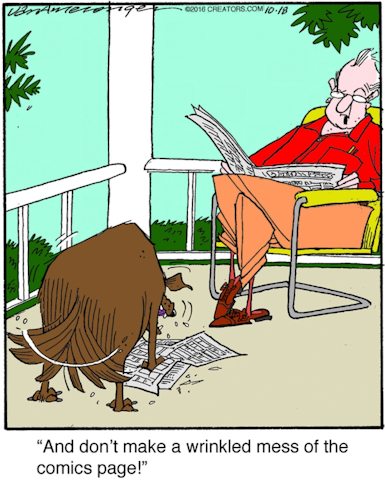 Too late, by decades.
Mark Trail, 10/18/16

"Cannot … suppress … Nature facts!"
---
– Uncle Lumpy