Post Content
Mark Trail, 5/5/18

Is it just me or has this "Rusty woos a young lady" plotline suddenly transformed Mark's ward from his usual form as a hideous boy-thing into a handsome lad with piercing blue eyes? We all know that we can't just change our appearance at a whim, that would be absurd, so I have to assume that we're seeing Rusty's own mental image of himself at this precise moment, influenced by some combination of close proximity to a girl who isn't visibly recoiling from him in horror and the lower oxygen levels at high altitude.
Mary Worth, 5/5/18

Good lord! Wilbur's so far gone that he's failed to adequately oil up his combover, leaving it to blow willy-nilly in the ocean breeze! Just give him a firm shove over the cliff, Mary; if he were in his right mind, he would much prefer death to a life like … this.
Crankshaft, 5/5/18

Crankshaft dropped so many pills under the fridge that he brought in the cops and a drug-sniffing dog to find them, ha ha! In other news, Centerville has a serious drug problem in its high school.
Rex Morgan, M.D., 5/5/18

"Baby rabies" is the kind of rabies you get when you're bitten by a rabid baby. It's the worst kind of rabies there is and as a medical professional Rex should not be joking about it!
Family Circus, 5/5/18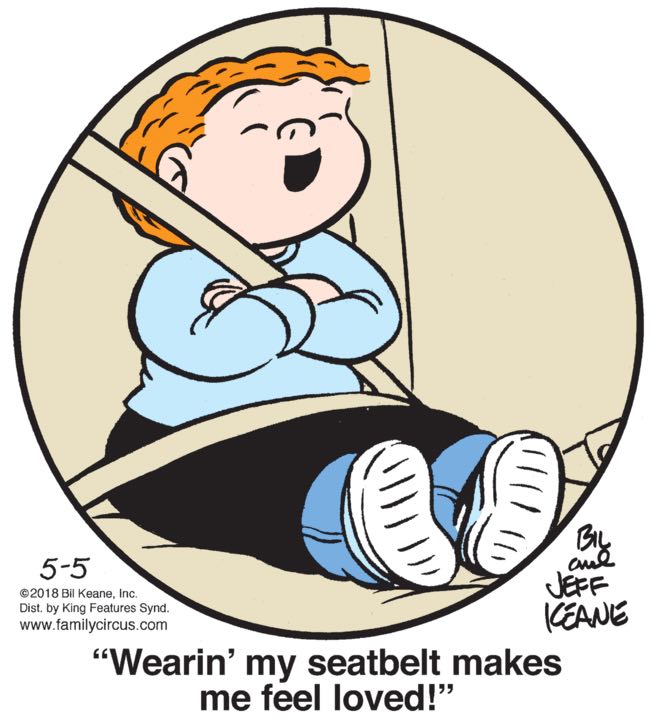 Aww, isn't that cute! The car is Jeffy's cloth mother!