Barney Google and Snuffy Smith, 2/7/16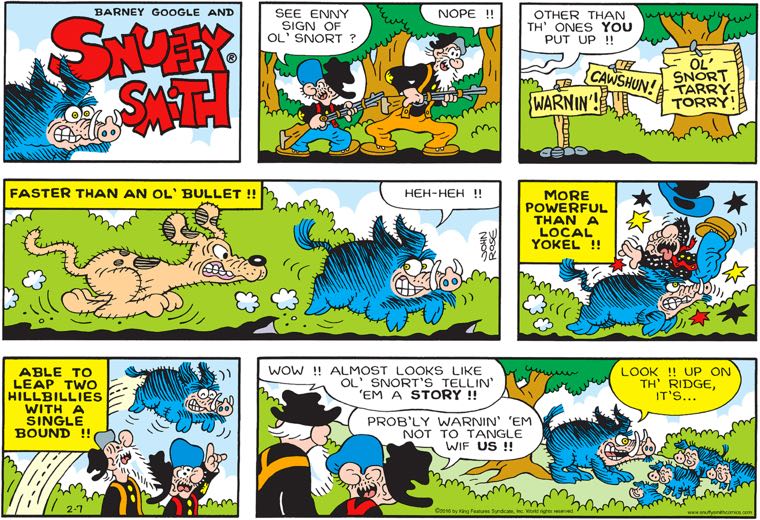 Congratulations to Barney Google and Snuffy Smith for deftly handling this reveal, this sudden shift in perspective revealing that those we see as bestial have their own way of looking at the world, and that our actions through their eyes are truly monstrous. It's right out of the classic sci-fi horror novel I Am Legend, and it's sad that this century-old comic strip created to make fun of hillbilly stereotypes manages to pull off this nuanced narrative twist better than, say, any of the movies the novel was turned into.
Shoe, 2/7/16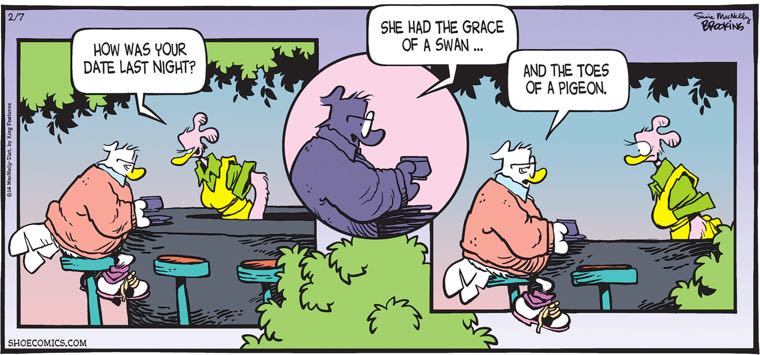 OK.
Your comic strip characters are all bird-people and they live in trees and sometimes they fly but they never, ever acknowledge "Oh, we're genetic freak shows that look like birds but wear clothes and talk and have jobs."
Fine.
I get it.
But if you're going to go down this road
don't
do
jokes
where
you
compare
them
to
birds