Post Content
Blondie, 8/3/23

It's a little unsettling that Blondie just produces this elaborate sandwich tray out of nowhere between the second and third panels. I'm imagining her humming softly to herself as she made it over the course of the quiet morning before these ladies showed up, thinking, with increasing anticipation, about her husband "going away" as football season got into swing. Oh, sure, he'd be there, physically, for the most part. But she'd sure have to deal with him a lot less. "How nice! Where are they going?" she asks, innocently, hoping to have found others in the same predicament.
Dennis the Menace, 8/3/23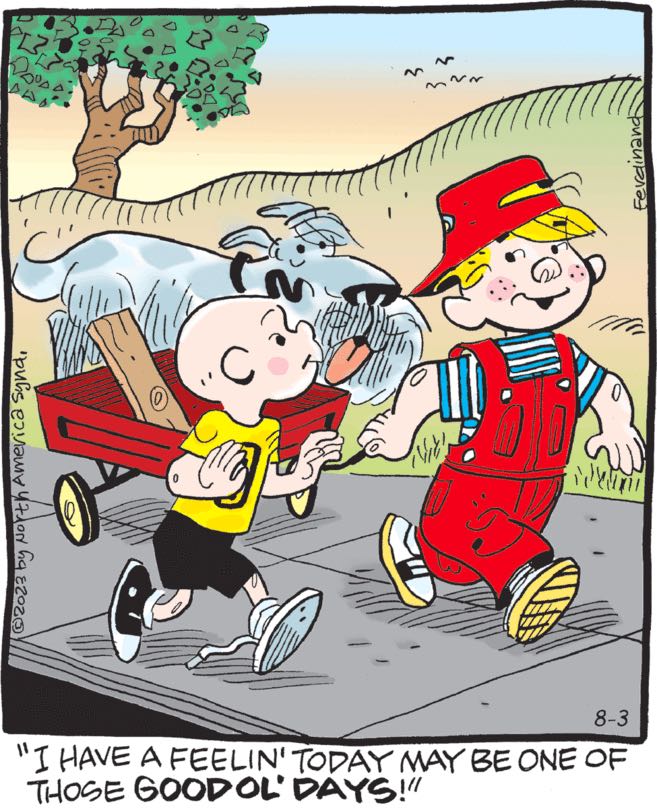 Sure, this seems pretty treacly at first glance, but I'm going to go ahead and ID as at least mildly menacing a scenario where a couple of unaccompanied children and an unleashed dog are wandering around the countryside, pulling a wagon with a makeshift weapon in it.
Family Circus, 8/3/23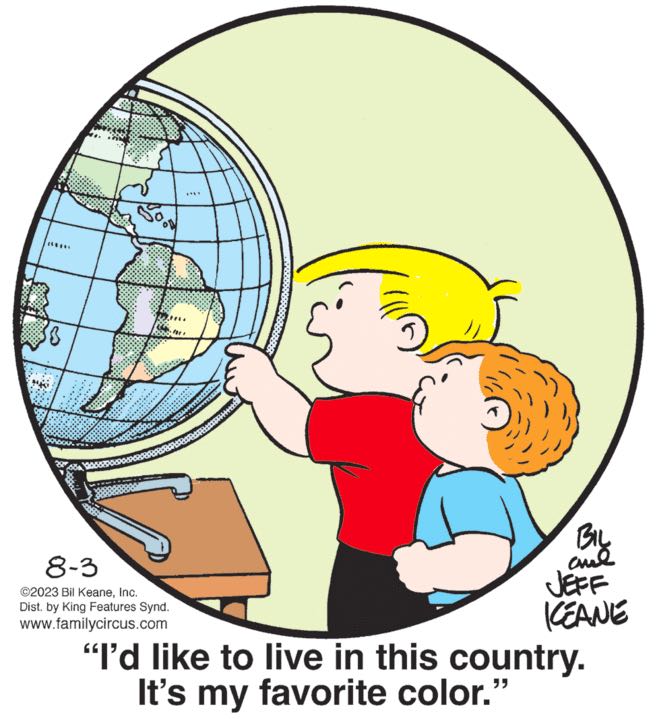 BILLY KEANE: FAIR-WEATHER PATRIOT